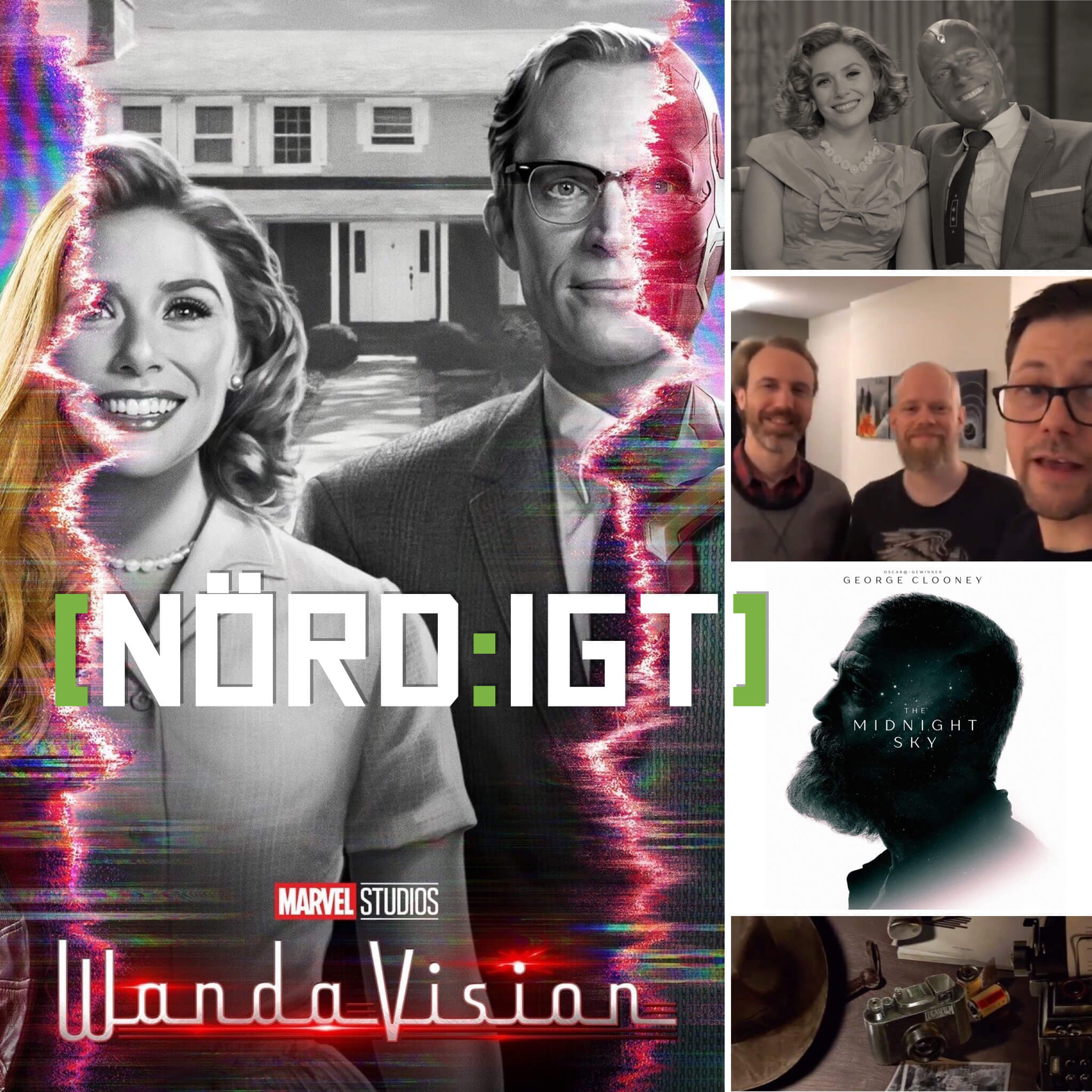 Än en gång samlas en trippel nördar i det Berglöfska köket för att snacka lite film, TV och nyheter!
Peter, Mats och Jonas ses i köket över en kopp kaffe, för att snacka en smula om det senaste i nyhetsväg och mycket annat. Vi tar till exempel upp vilka filmer och serier som streamats mest under 2020 (med en del överraskningar!), om Chris Evans verkligen tänker dra på sig den stjärnbeprydda trikån igen, vad Charlie Cox har för sig i Spider-Man 3, huruvida Ethan Hawke hör hemma i Moon Knight och lite om nya spel om både Star Wars och Indiana Jones!
Mats har sett George Clooney-drivna sci-fi-promenadfilmen The Midnight Sky, och berättar exakt varför man inte bör har kyrkfönster på rymdskepp. Därefter snackar vi lite om true-crime-serien The Night Stalker och avrundar med en genomgång av första avsnitten av Disney's nya serie WandaVision, som vänder uppochner på och/eller hyllar gamla sitcomklichéer med både humor och värme.
Det kan hända att vi har en lite debatt om vad Marvel och DC egentligen håller på med också, men det överraskar väl inga trogna lyssnare?
Tack & Förlåt, Puss Hej!
HÄR kan du lyssna på avsnittet via I LIKE RADIO.
HÄR kan du ladda ner det som mp3.
HÄR hittar du avsnittet via RSS