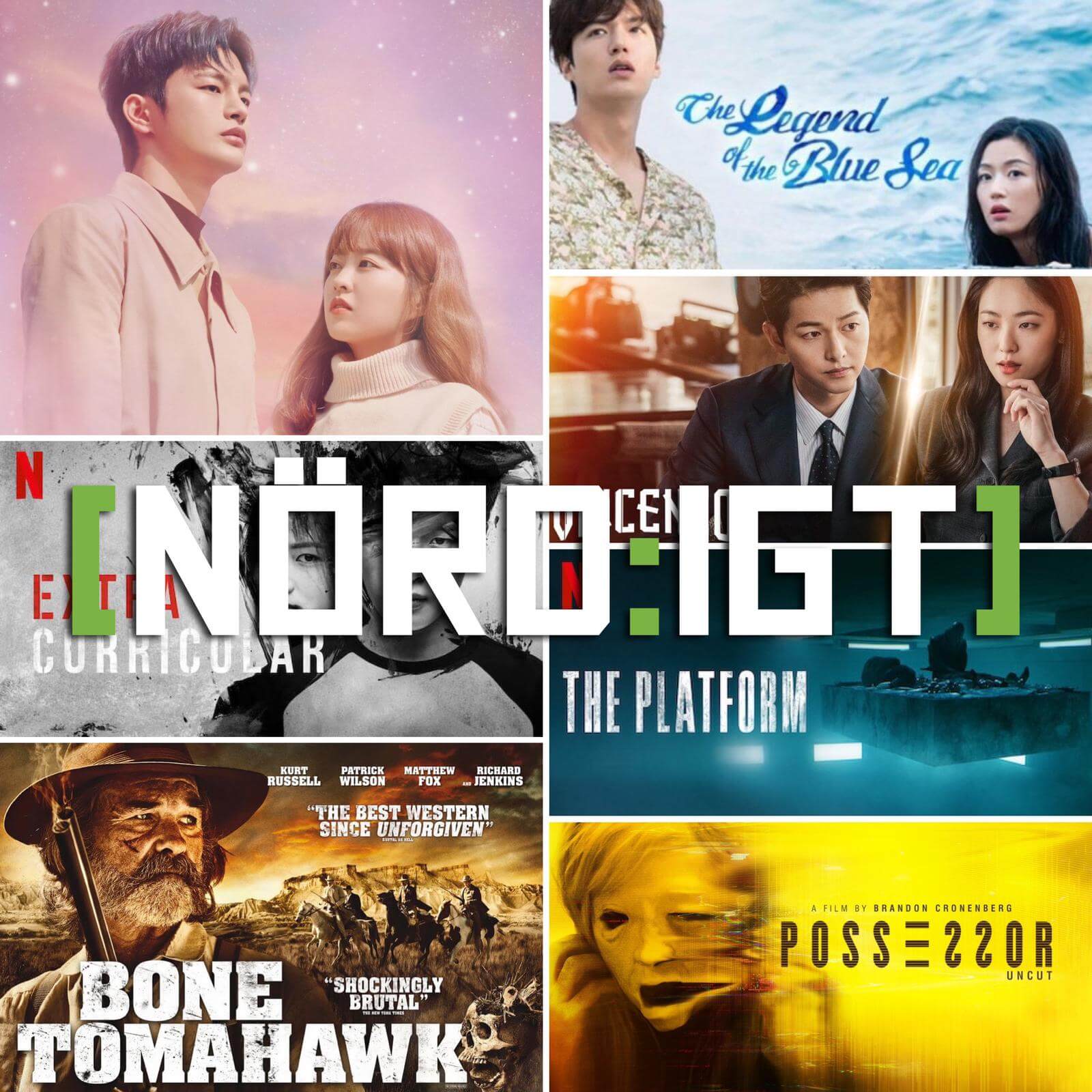 Det blir kvartett den här veckan, som vi har saknat det! Jonas, Vanne och Tove är tillbaka k-dramaträsket och Niklas har med sig ett ordentligt filmsvep.
För ovanlighetens skull kör vi igång med lyssnarmejl, det har faktiskt dykt upp flera tips och allmänna glada tillrop. I nyhetssvängen ekar det lite tomt nu när sommaren är runt knuten, men lite intressanta saker händer fortfarande; vi pratar om att Merle Dandridge kommer att reprisera sin roll som Marlene i TV-serieversionen av The Last of Us, att Oscar Isaacs nu är bekräftad som Marc Spector aka Marvel-karaktären Moonknight av Disney, att studion bakom den putslustiga sjukhussimulatorn Two Point Hospital ska släppa uppföljaren Two Point Campus som utspelar sig i skolmiljö, en eventuell säsong två av Mare of Easttown, kommande E3 awards, fusionen mellan AT&T och Discovery samt lite Sean Bean-lulz.
Eftersom Niklas är med blir det fullpackat med film: koreanska skräck-sci-fi-rullen The Call, den spanska dystopiska skräckisen The Platform, västernfilmen Bone Tomahawk med Kurt Russell samt Cronenberg den yngres body-horror-thriller Possessor.
I TV-delen så pratar – och hyllar – Jonas Viaplays nya originalserie Thunder in my Heart, skapad och huvudrollen spelad av Amy Deasismont aka Amy Diamond.
I Koreakollen denna vecka så ställer sig Vanne frågandes till huruvida det är värt att se vidare på highschool-crimeserien Extracurricular medan Tove försöker att förklara två (mer eller mindre röriga) serier på temat fantasy: Doom At Your Service och The Legend of the Blue Sea. Slutligen så pratar Vanne och Tove om den fantastiska maffia-advokat-humor-drama-thriller-serien (ja, den blandar massor av genrer) Vincenzo som prälades för ett par avsnitt sedan. Det blir en del lätta spoilers, stående ovationer och säl säl säl!
Tack & Förlåt. Puss Hej!
HÄR kan du lyssna på avsnittet via I LIKE RADIO.
HÄR kan du ladda ner det som mp3.
HÄR hittar du avsnittet via RSS