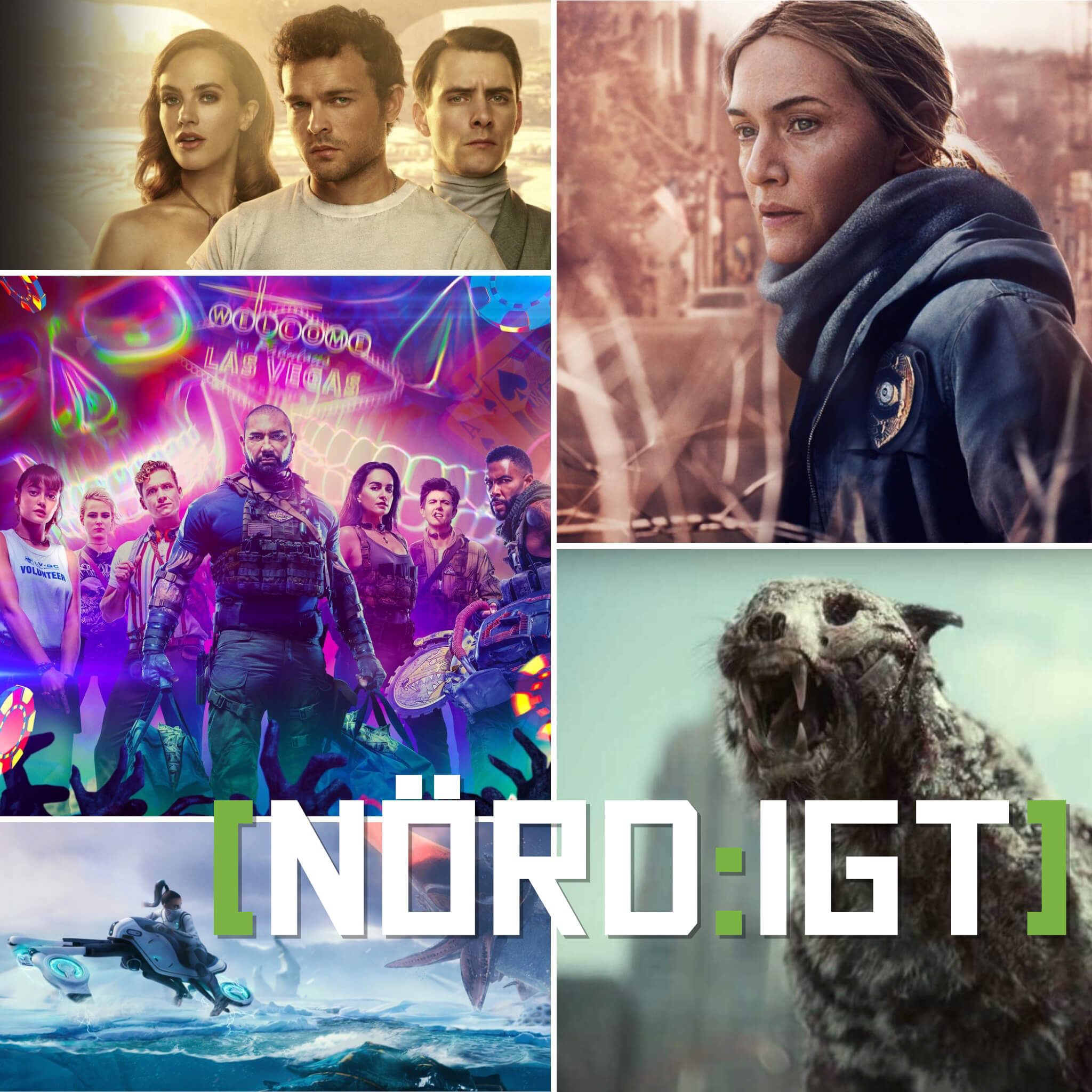 Jonas och Mats håller fortet denna vecka, trots man- och kvinnofall av stora mått!
Veckans nyhetssvep innehåller bland annat en ny (animerad?) Batman-serie, en ny Wheel of Time-serie, en Disney-uppföljare på Hokus Pokus, kanske en Highlander med Henry Cavill, en film baserad på Portal och en massa snack om streamingtjänsternas vara och icke vara. Och kan Netflix bli spelens Netflix, eller hinner svenska Game Chest före? Våra båda snillen spekulerar, informerar och pokulerar om vartannat.
Lite film blir det också: Jonas har sett Zack Snyder's Army of the Dead och rapportera exakt hur död den känns. Eller kanske ska det vara odöd? Mats har äntligen fått tummen ur och sett Brave New World, baserad på Aldous Huxley's klassiska bok och blir så klart mycket ledsen när Jonas informerar honom om hur små chanserna för en andra säsong är. Dessutom har Jonas tagit en titt på brotts-/relationsdramat Mare of Easttown som kanske var lite bättre än han väntat sig. Kanske det bästa på HBO just nu? Lyssna så får du reda på det. Och till slut berättar Mats varför Subnautica är det bästa överlevnadsspelet någonsin och varför uppföljaren Subnautica: Below Zero är en liten, liten aning bättre. Hur hänger det ihop? Det får du strax veta!
Tack & Förlåt. Puss Hej!
HÄR kan du lyssna på avsnittet via I LIKE RADIO.
HÄR kan du ladda ner det som mp3.
HÄR hittar du avsnittet via RSS