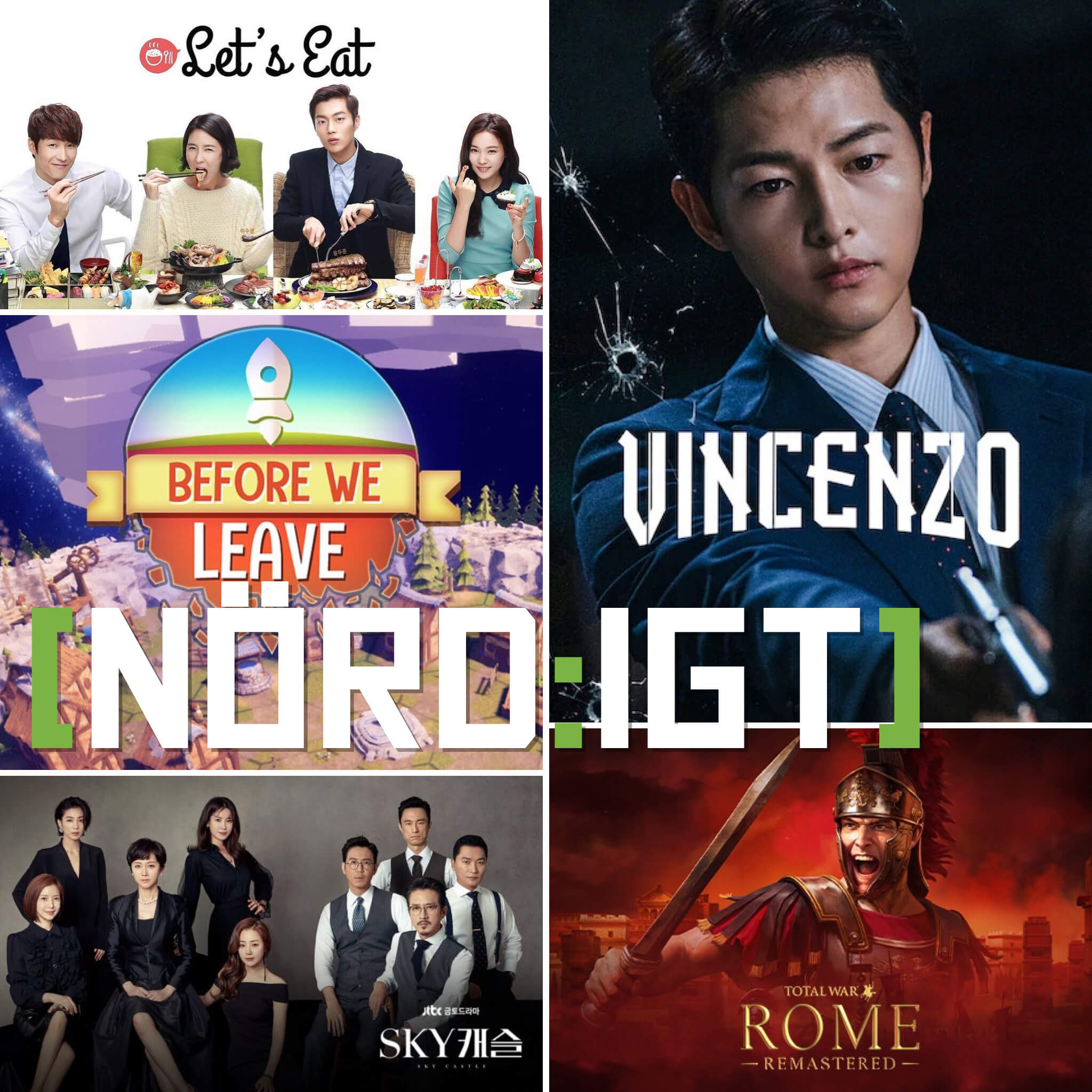 Jonas håller låda denna vecka tillsammans med Vanne och Tove som är tillbaka i panelen, räkna med k-dramafest i veckans podd! Men det blir faktiskt även spelsnack!
I nyhetssvepet denna vecka pratar vi om att det verkar se mörkt ut för en Edge of Tomorrow-uppföljare, fler intressanta skådisar sällar sig till Knives Out 2, den lätt underliga men stjärnspäckade nya animerade He-man-tv-serien He-Man Masters of the Universe: Revelations, den nya Mortal Kombat-filmen (Jonas är fortfarande pepp), Dota 2-turneringen The International, en ny Enola Holmes-film på Netflix, att Rotten Tomatoes startar tv-kanal och ett nytt RTS-spel baserat på Stargate. Det är också en megakonglomeratsfusion på gång – AT&T och Discovery ska gå samman, och vi grunnar på vad det kan innebära för alla licenser som ligger under HBO och Warner. Det verkar också som att Amazon är på väg att köpa filmbolaget MGM.
Det blir faktiskt lite PC-spel den här veckan också: Tove har spelat lite av strategispelet Rome Total War Remaster och Jonas har spelat den mysiga citybuildern Before we leave.
Den sista delen av podden ägnas åt en hejdundrans massa k-dramer: Både Vanne och Tove har sett den superhyllade serien Sky Castle om utbildningshets i överklassen, samt det nästan lika rosade romantiska dramat Descendants of the Sun. Därtill fortsätter Tove på mattema med Let's Eat – om grannar som äter mat – och Wok of Love – hämndhistoria och kinesisk matlagning. Avslutningsvis tipsar Tove om den purfärska Netflix-serien Vincenzo (den får en stark präl!), om en maffiaadvokat från Italien som återvänder till Sydkorea och spöar skurkar.
Tack & Förlåt. Puss Hej!
HÄR kan du lyssna på avsnittet via I LIKE RADIO.
HÄR kan du ladda ner det som mp3.
HÄR hittar du avsnittet via RSS