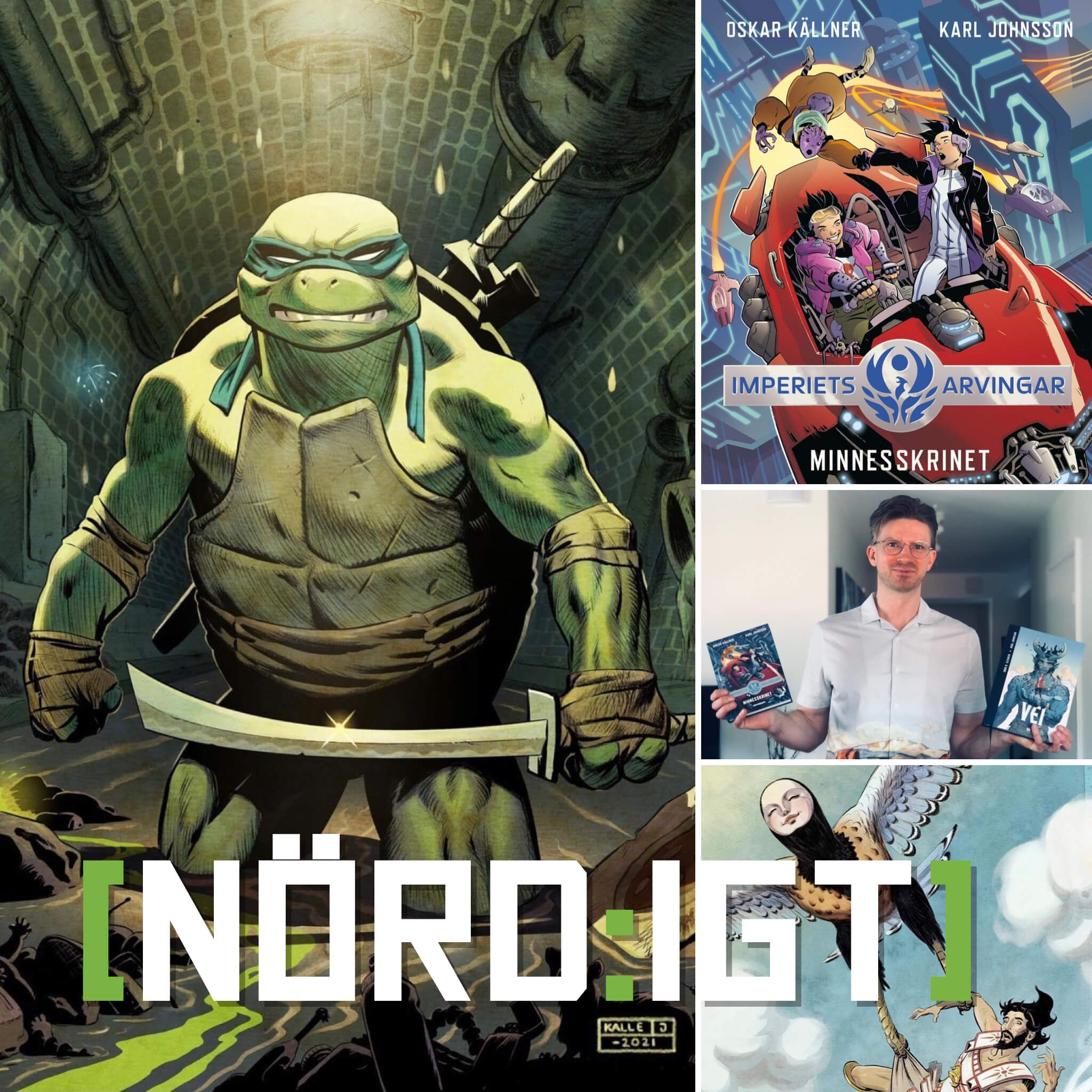 Veckans podd i Berglöfs kök gästas av serietecknaren och illustratören Karl Johnsson, om än en vecka för sent!
Jonas och Peter avhandlar snabbt ett nyhetssvep med bland annat snack om nya trailern till Venom: Let There Be Carnage,Google Stadia's fortsatta förfall och bristen på PS5:or med mera.
Därefter djupdyker vi i veckans gäst, Karl Johnsson som tillsammans med författaren Oskar Källner precis släppt fjärde delen i bokserien Imperiets Arvingar. Dessutom snackas det om TMNT och det coola i att Kalle gjort ett omslag till IDW-comicen, att hans och Sara Belfgrens epos Vei ges ut på franska, samt passionsprojektet The Soldier and The Harpy där Kalle bland annat återupplivat sina gamla animatör-skills! Detta och en hel del nördigt snack om att utmana sci-fi-tropes, klotgrillar och vilka andra serietecknare Kalle kan ta i en fajt! (Spoiler: nästan alla utom…)
Tack & Förlåt. Puss Hej!
HÄR kan du lyssna på avsnittet via I LIKE RADIO.
HÄR kan du ladda ner det som mp3.
HÄR hittar du avsnittet via RSS