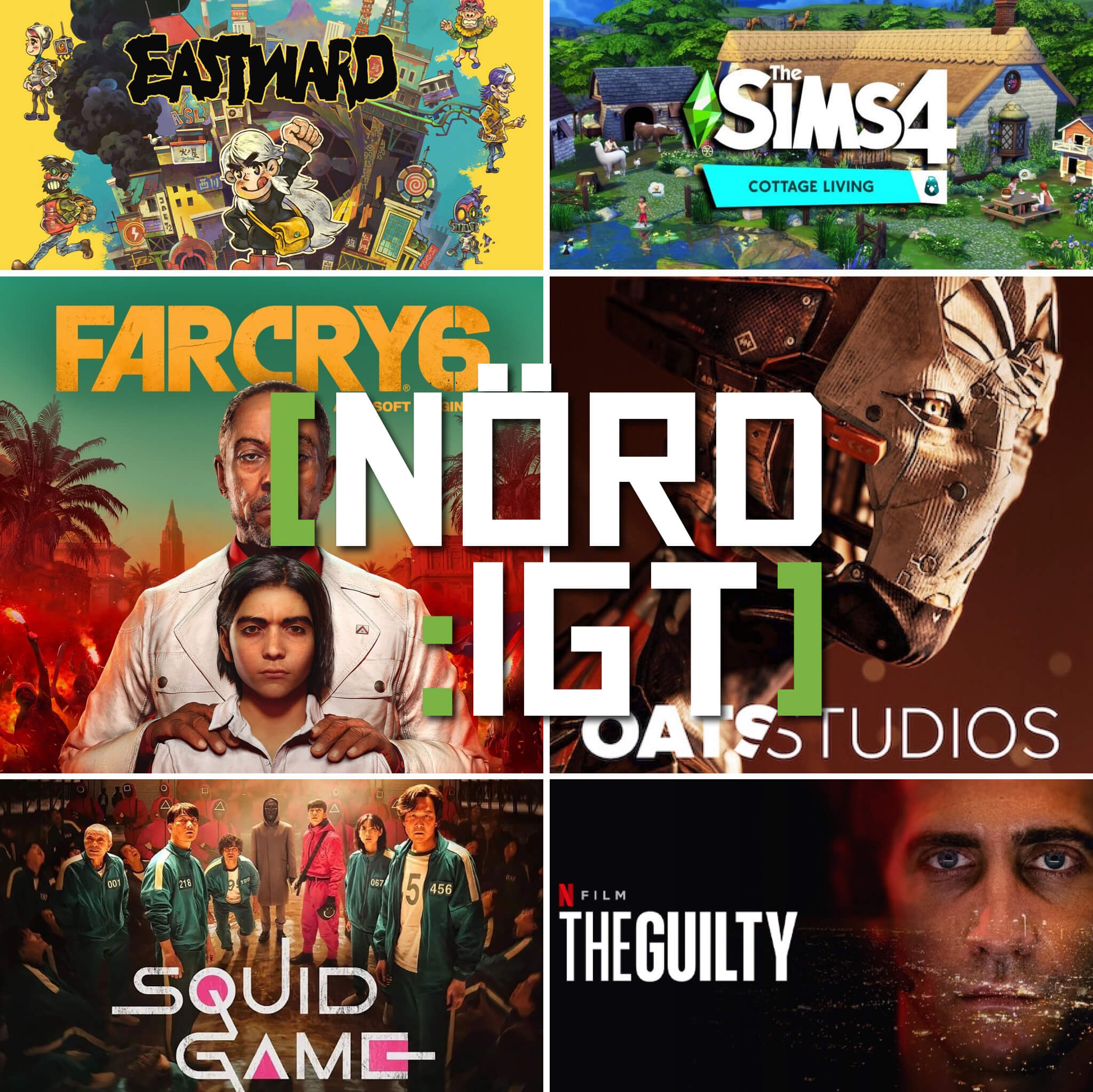 Bröderna Berglöf och Malin håller i spakarna denna vecka.!
Vi startar i vanlig ordning med ett litet nyhetssvep; lite nytt om kommande spel från Paradox, fler företag som börjar bråka med Apple och en del annat.
I speldelen berättar Malin om det kinesiskt utvecklade 2d rpg spelet Eastward och hon har även misslyckats totalt med att leva farm livet i The Sims 4: Cottage Living. Jonas har spelat ett par timmar av.
Jonas och Malin har sett nya Netflix-succén Squid Games och Niklas har tittat på Neill Blomkamps Oats Studios, även denna på Netflix.
Sist men inte minst så blir det lite film också. Niklas har sett nya Jake Gyllenhaal-rulle The Guilty som är en remake av en dnska film med samma nämn.
Tack & Förlåt. Puss Hej!
HÄR kan du lyssna på avsnittet via I LIKE RADIO.
HÄR kan du ladda ner det som mp3.
HÄR hittar du avsnittet via RSS