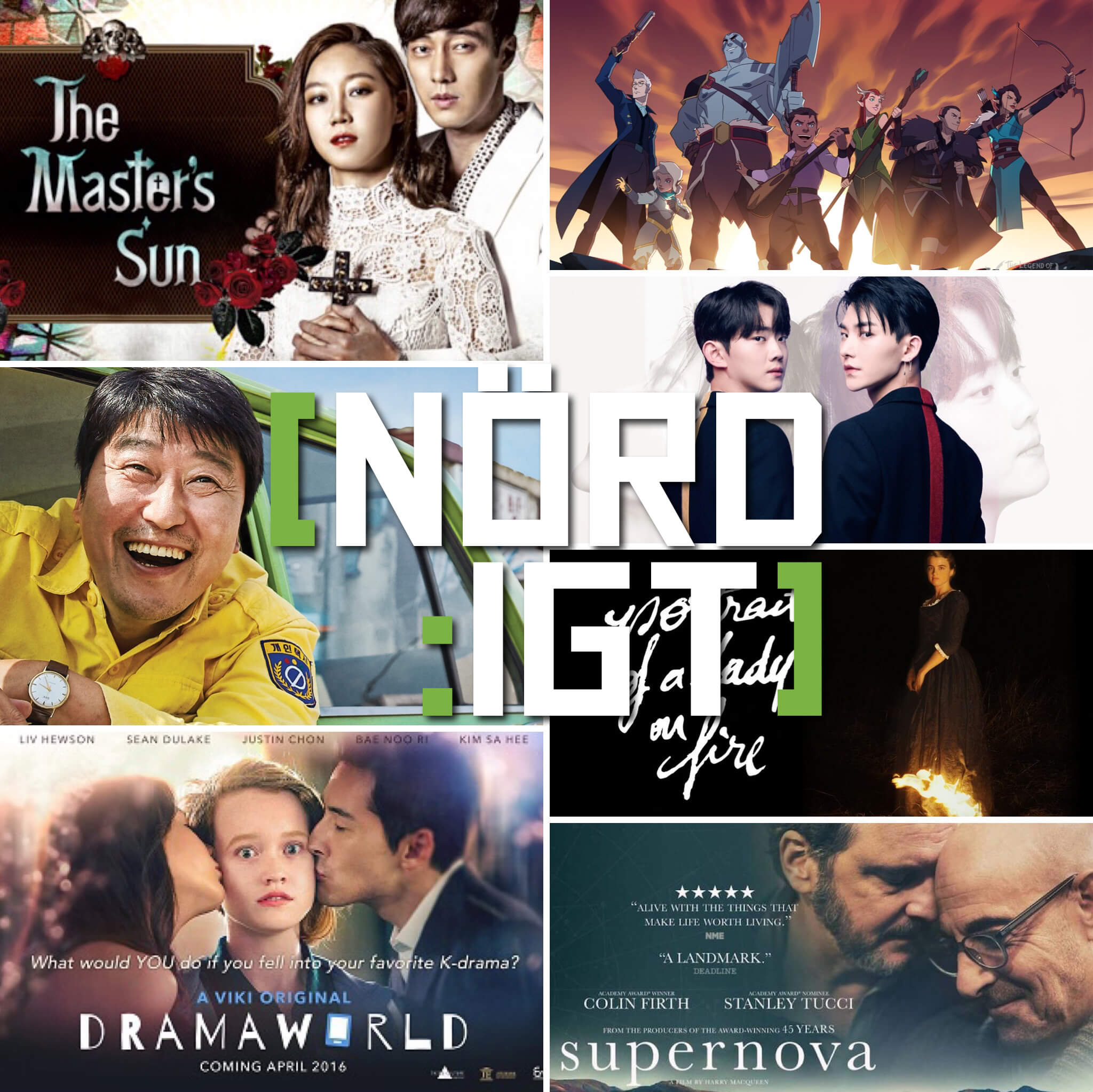 Jonas, Niklas och Tove håller i rodret och det innebär filmsvep, koreakoll och en herrans massa nyheter!
Vi dyker ned en liten sväng i postsäcken eftersom ständige sekreteraren Tove är med. Därefter blir det ett matigt nyhetssvep: Vi börjar med diskrimerings- och sexuella trakasserianklagelserna mot spelutvecklaren Activision Blizzard, där fler högt uppsatta personer lämnat företaget. Vi går vidare till svenska Paradox, som också är i hetluften gällande arbetsmiljö, trakasserier och tystnadskultur, och nu rapporterar både Eurogamer och SvD mer djupgående om det.
Vi diskuterar även den kritik från PETA som riktats mot tuppfäktning i nya Far Cry 6, om att den hyllade Apple TV-serien The Foundation, baserad på Isaac Asimovs böcker, redan nu fått grönt ljus för en andra säsong, ny teaser-trailer till Doctor Who säsong 13 och att Star Trek: Discoverys fjärde säsong dras igång den 19 november (till panelens förtret). Vi pratar också om att den gamla tv-serien That 70s Show kommer att få en uppföljare, kallad That 90's Show, om hur enormt stor succé Squid Game har varit för Netflix, att karaktären Adam Warlock eventuellt kommer att göra entré i Marvels cinematiska universum, om Wes Anderson och Christopher Nolans kommande filmprojekt samt att Fornite ska bli film (!) och att vi snart får en fortsättning på Brian K Vaughns rymdfantasyserie Saga.
I koreakollen bjuder Tove denna vecka på en romantisk spökkomedi i The Master's Sun samt tre webbdramer: Color Rush, To My Star och Dramaworld. Niklas pratar i sitt filmsvep om tre suveräna filmer – den prisbelönta koreanska filmen A Taxi Driver, dramat Supernova med Colin Firth och Stanley Tucci och den franska, Cannes-prisade filmen Portrait of a Lady on Fire.
Tack & Förlåt. Puss Hej!
HÄR kan du lyssna på avsnittet via I LIKE RADIO.
HÄR kan du ladda ner det som mp3.
HÄR hittar du avsnittet via RSS