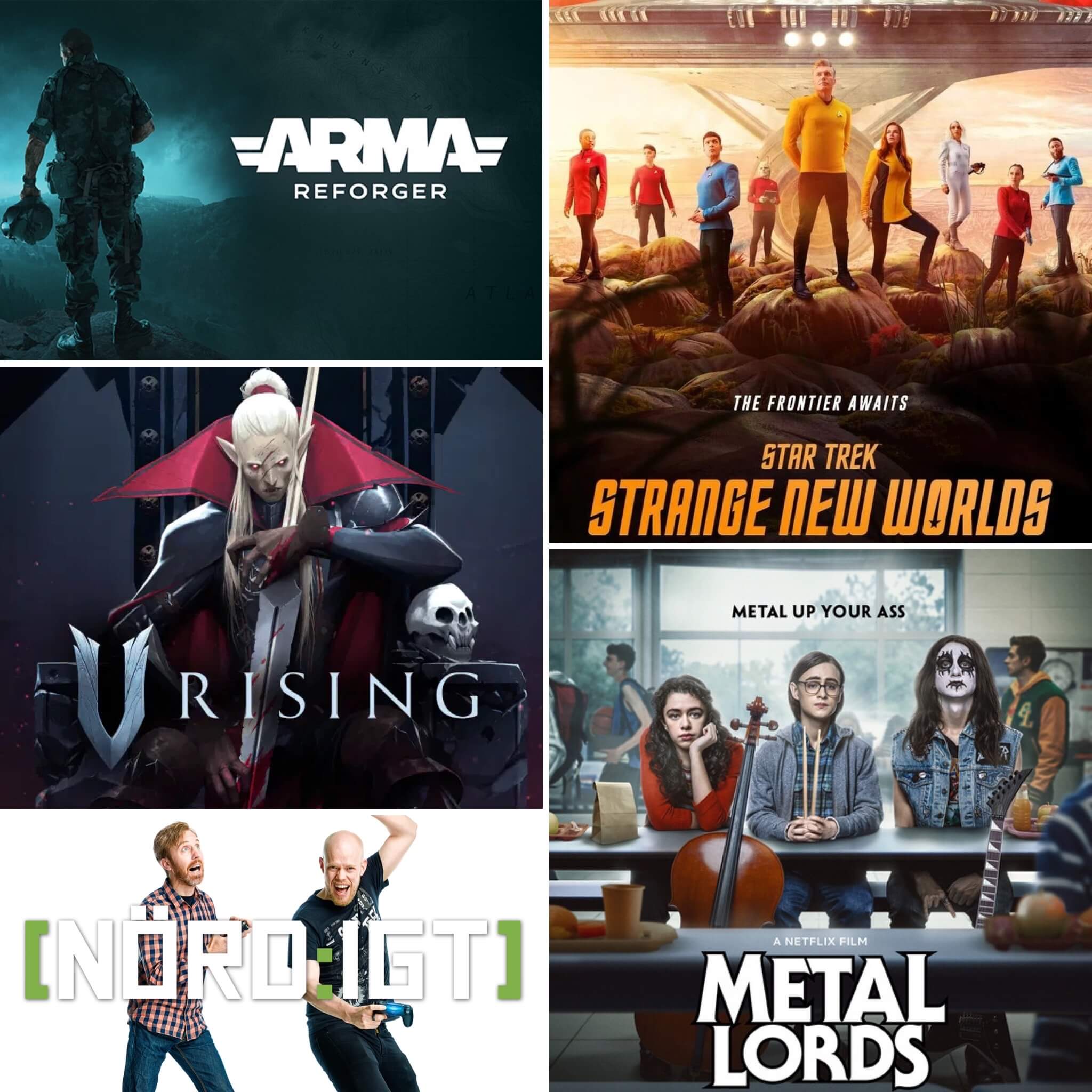 Den här fredagen (!) blev det bara Mats och Jonas som lyckades ta sig till studion, men de håller igång i god stil ändå!
Det blir givetvis lite nyheter om The Witcher, Simon The Sorcerer Origins, Netflix, svenskt på Amazon och mycket mer. Därefter kastar vi oss raskt över lite spel! Mats har provat Bohemia Interactives mellanspel ARMA Reforger, och rapporterar från den nygamla fronten. Dessutom ahr han spelat vad som har kallats vampyr-Valheim, V Rising. Om det stämmer får du veta i podden.
På "tv" har vi tittat på några avsnitt av nya Star Trek: Strange New Worlds. Nej, inte Brave New Worlds, men gissa hur många gånger vi säger fel i avsnittet? Är det den serie franchisen behöver, eller är det skräp? Dessutom har Jonas sett en bra bakisfilm, Metal Lords, från smått vanärade Game of Thrones-showrunnern D B Weiss. Är hans ära återupprättad i Jonas ögon nu, tro?
Tack & Förlåt, Puss Hej!
Här hittar du avsnittet via RSS