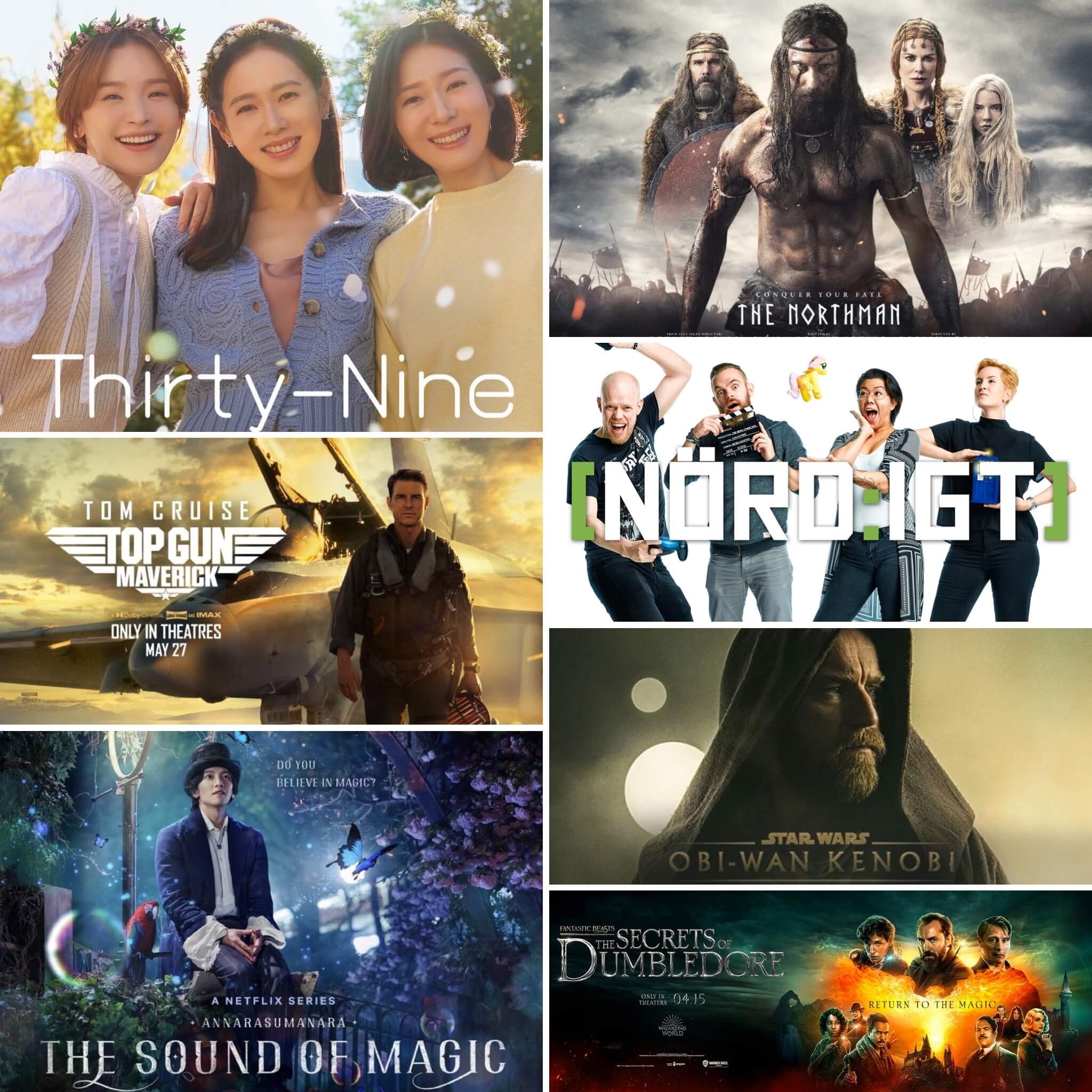 Det blir film- och koreatungt i veckans podd och så dissekerar vi också de två första avsnitten av Obi-Wan Kenobi.
Först ut blir det nyheter med Jonas: DICE fyller 30 år och det firas på Kungliga Operan i Stockholm med stora konserter. Vi pratar också om att Skövdebaserade Stunlock Studios nya vampyrspel V Rising redan dragit in över 20 miljoner Euro (!), att Respawns Star Wars: Jedi Fallen Order kommer att få en uppföljare under 2023, omgjorda gamingord i Frankrike, nya varianter av handhållna PC-konsoler och Playstation VR2.
Mer Star Wars blir det också. Efter att det i helgen var Star Wars Celebrations 2022 presenterades fler nya tv-serier, bland annat Star Wars: Skeleton Crew med Jude Law, och Mandalorian säsong 3 som lanseras i februari 2023.
Det kommer också en ny Willow-serie i slutet av november, två (!) nya filmer av Pinocchio (en av dem i stop-motion av Guillermo del Toro), att Top Gun: Maverick redan dragit in sanslöst mycket pengar, filmatisering av Stephen King-skräckisen Cujo och att Playstation tänker satsa på ytterligare spel-till-film-projekt efter Uncharted-filmen, som God of War, Gran Turismo och Horizon.
Vidare till filmsvep med Niklas, som har sett flera nya storfilmer – både riktigt bra och riktigt dåliga – Aleksander Skarsgårds vikingaepos The Northman, Fantastic Beasts: The Secrets of Dumbledore och Tom Cruise efterlängtade Top Gun: Maverick!
Eftersom både Vanne och Tove är med så blir det Koreakoll – Vanne har sett dramaserien Thirty Nine och Tove har sett fantasymusikalen The Sound of Magic.
Avslutningvis pratar vi (en del spoilers) om de två första avsnitten av Disney+-serien Obi-Wan Kenobi.
Tack & Förlåt, Puss Hej!
Här hittar du avsnittet via RSS