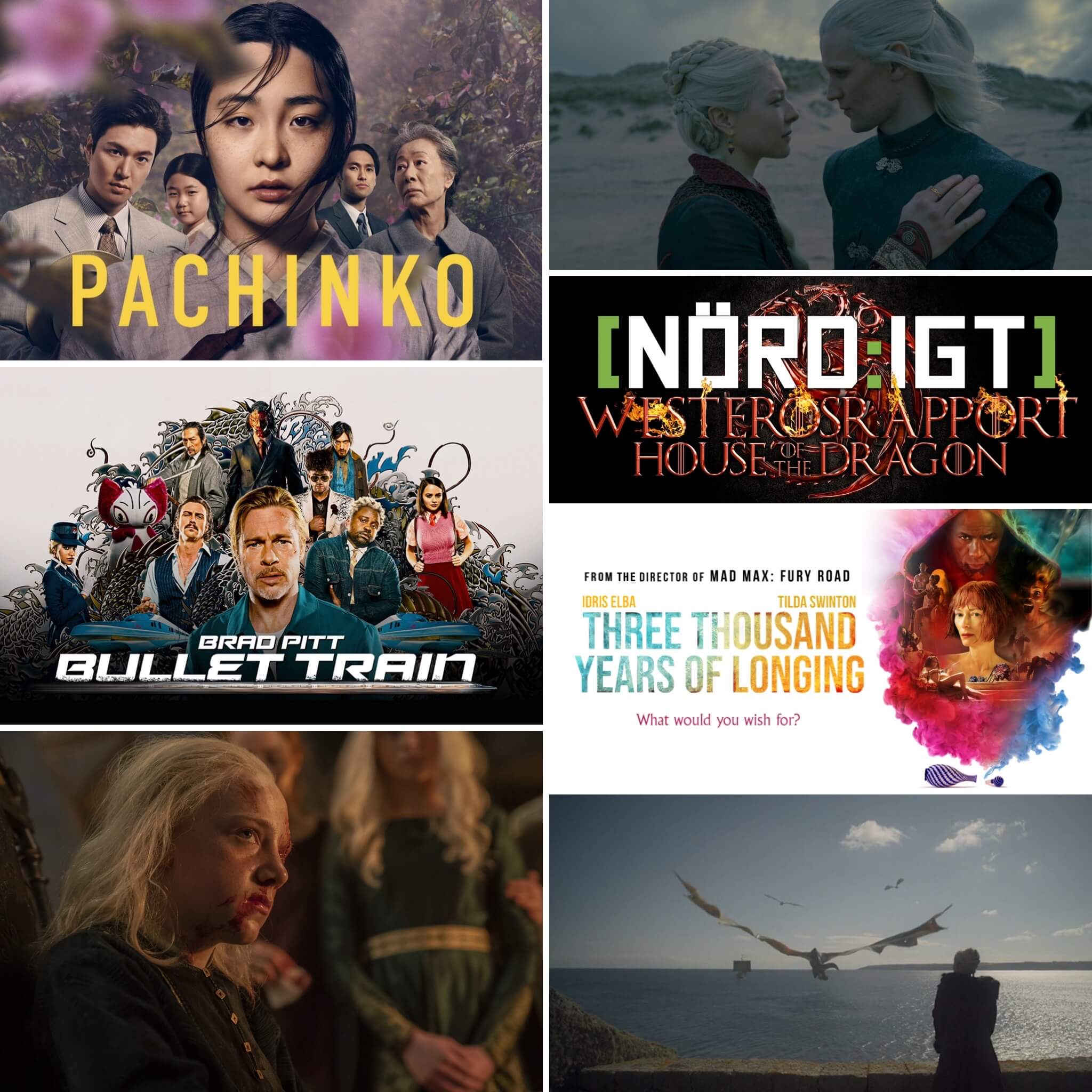 Veckans podd innehåller dubbelt upp film, en amerikansk-koreansk Apple-serie och såklart en färsk Westerosrapport. 
I nyhetssvängen denna vecka pratar Jonas, Niklas och Tove om nya handhållna konsoler som är på väg, – bl a. från Razer och Logitech – att Google Stadia läggs ned, längden på nästkommande Marvel-film Black Panther: Wakanda Forever (för lång enligt Tove), att det spel som har varit under utveckling längst (sedan 2008!) är Beyond Good and Evil 2 och att nästa Karate Kid-film inte alls verkar innehålla varken Japan eller karate.
Niklas har sett bioaktuell film: George Millers fantasydrama Three Thousand Years of Longing med Tilda Swinton och Idris Elba, och actionrullen Bullet Train med Brad Pitt.
Tove har sett den amerikansk-koreanska Apple TV+-serien Pachinko, om en koreansk familj som emigrerar till Japan innan andra världskriget.
Vi avslutar med veckans Westerosrapport av HotD, avsnitt 7: Driftmark!
Tack & Förlåt, Puss Hej!
Här hittar du avsnittet via RSS