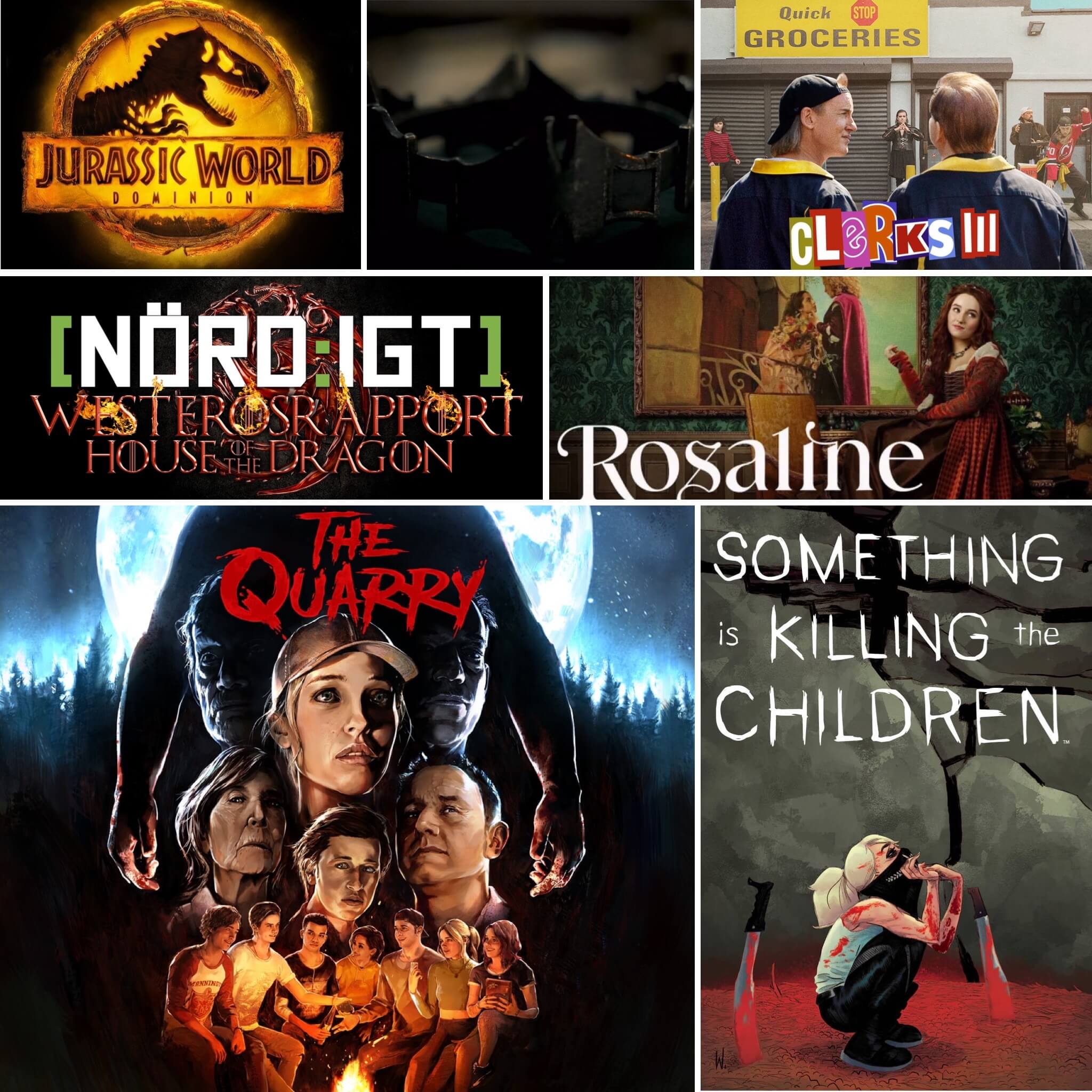 Malin är tillbaka och har med sig Halloween-tips, Niklas levererar filmsvep och så blir det den näst sista Westerosrapporten av HotD för 2022.
Jonas, Tove, Niklas och Malin (!) håller låda den här veckan, och vi börjar med att snacka The Sims 5-nyheter. Vi pratar även vidare om Razer Edge, Netflix kommande annonsabonnemang och satsning på mobilspel (och eventuellt molnspelande?), att Scorseses Gangs of New York blir tv-serie, en nyversion av Den Nakna Pistolen och den gamla katastroffilmen Twister, att Harrison Ford göra entré i Marvels Cinematiska Universum och slutligen att den älskade skådespelaren Robbie Coltrane (Hagrid i Harry Potter) har gått ur tiden.
Malin har såhär lagom till Halloween två skräcktips: Supermassive (skaparna av Until Dawn) -spelet The Quarry samt en comic: Something is Killing the Children.
I veckans filmsvep har Niklas sett Jurassic World Dominion (ingen tvingade honom), Rosaline – en komedi om Romeos första tjej från Shakespeares klassiker och Kevin Smiths Clerks 3.
Slutligen blir det Westerosrapport av House of the Dragon – EP09: The Green Council.
Tack & Förlåt, Puss Hej!
Här hittar du avsnittet via RSS