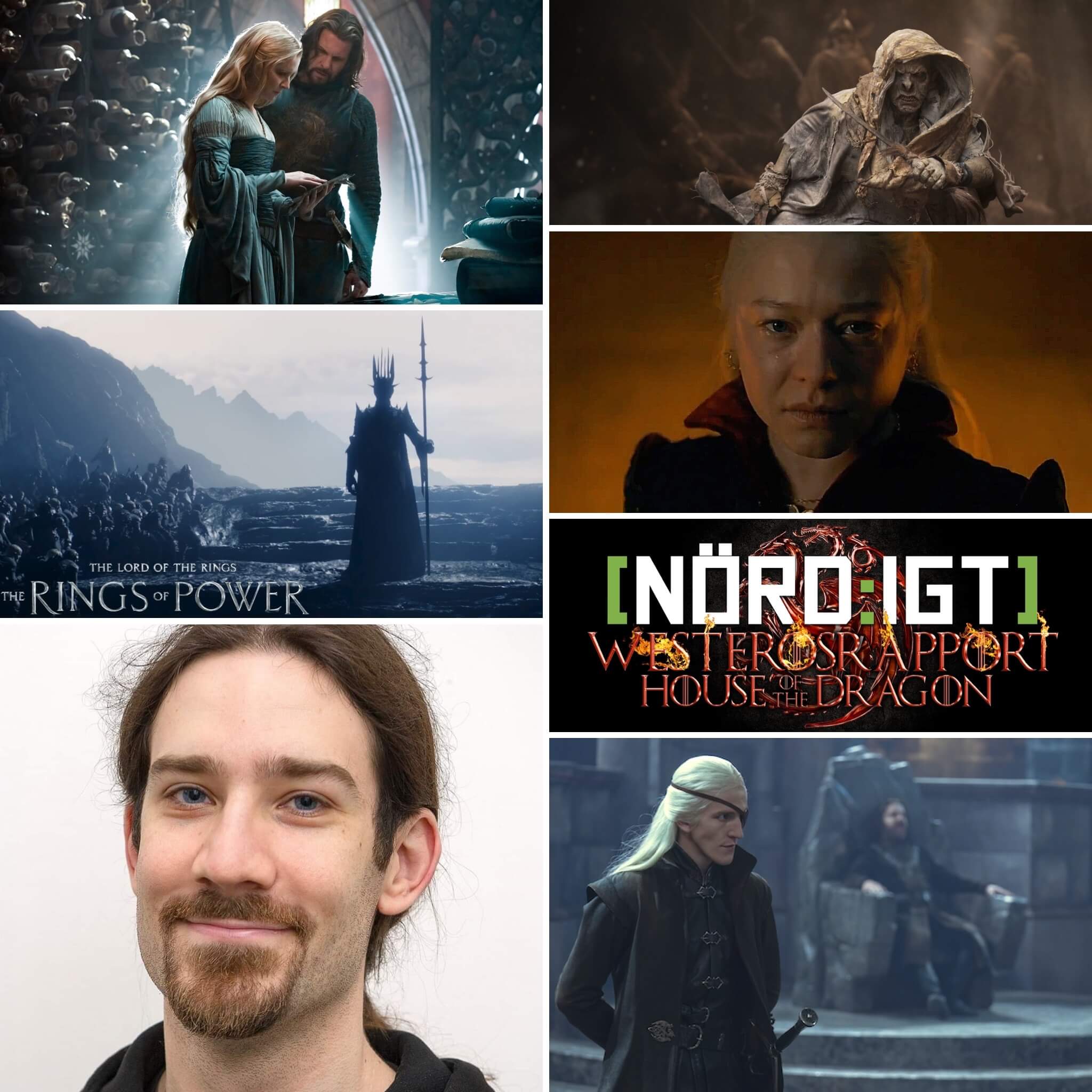 Veckans megalånga poddavsnitt fokuserar enbart på Amazon-serien Maktens Ringar och säsongsfinalen av House of the Dragon!
För att prata om Amazons Sagan om Ringen-serie Maktens Ringar så har vi bjudit tillbaka Tolkienexperten Adam Westlund (numera Adam Westlund De La Torre) till podden! Han gästade sist i avsnitt 186 (nästan 200 avsnitt sedan!!) 2017 och pratade allt möjligt om Tolkien. Nu är han äntligen tillbaka för att dissekera Maktens Ringar tillsammans med Jonas, Niklas och Tove.
Adam stannar även kvar och snackar om säsongsfinalen av Westerosrapporten – House of the Dragon EP10: The Black Queen!
Tack & Förlåt, Puss Hej!
Här hittar du avsnittet via RSS