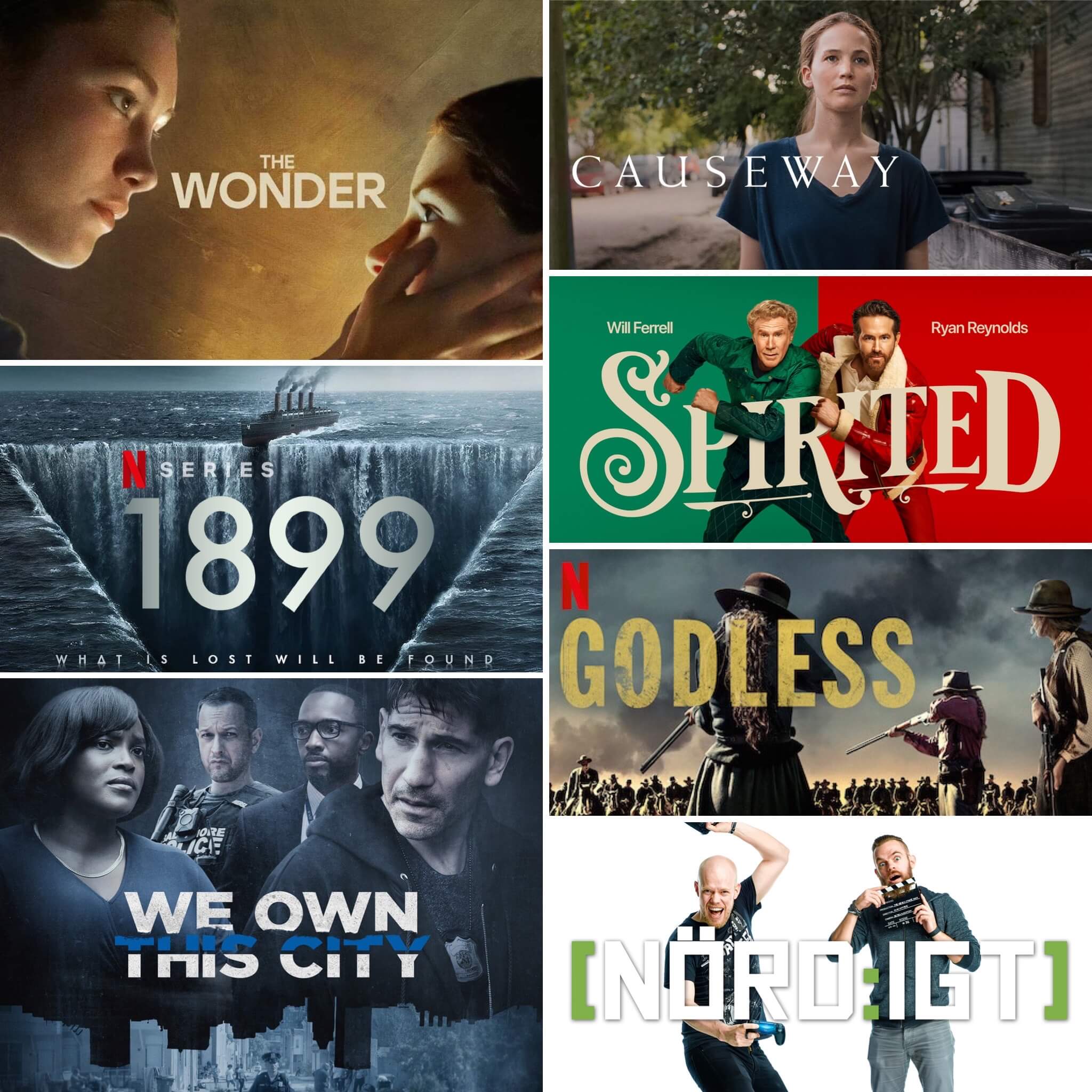 Endast bröderna Berglöf är på plats denna vecka också!
Det blir stort fokus på film och TV. Vi börjar med TV-delen. Niklas har sett hunnit se samtliga avnistt av Netflix nya sci-fi serien 1899, från skapanra av Dark. Jonas har kolla på två mini serier. Westernserien Godless på Netflix och polisdramat We Own This City, som kom i våras, från skaparen av The Wire. Finns på HBOMax.
I filmdelen börjar vi med julmusikalen Spirited, med Ryan Reynolds och Will Farrell i huvudrollerna, den senaste filmatiseringen av Charles Dickens A Christmas Carol. Efter det blir det  Causeway, med Jennifer Lawrence och Brian Tyree Henry i huvudrollerna. Båda dessa finns på Apple TV+. Avslutningvis blir det nya Netflix-filmen The Wonder, med Florence Pugh i huvudrollen.
Tack & Förlåt, Puss Hej!
Här hittar du avsnittet via RSS