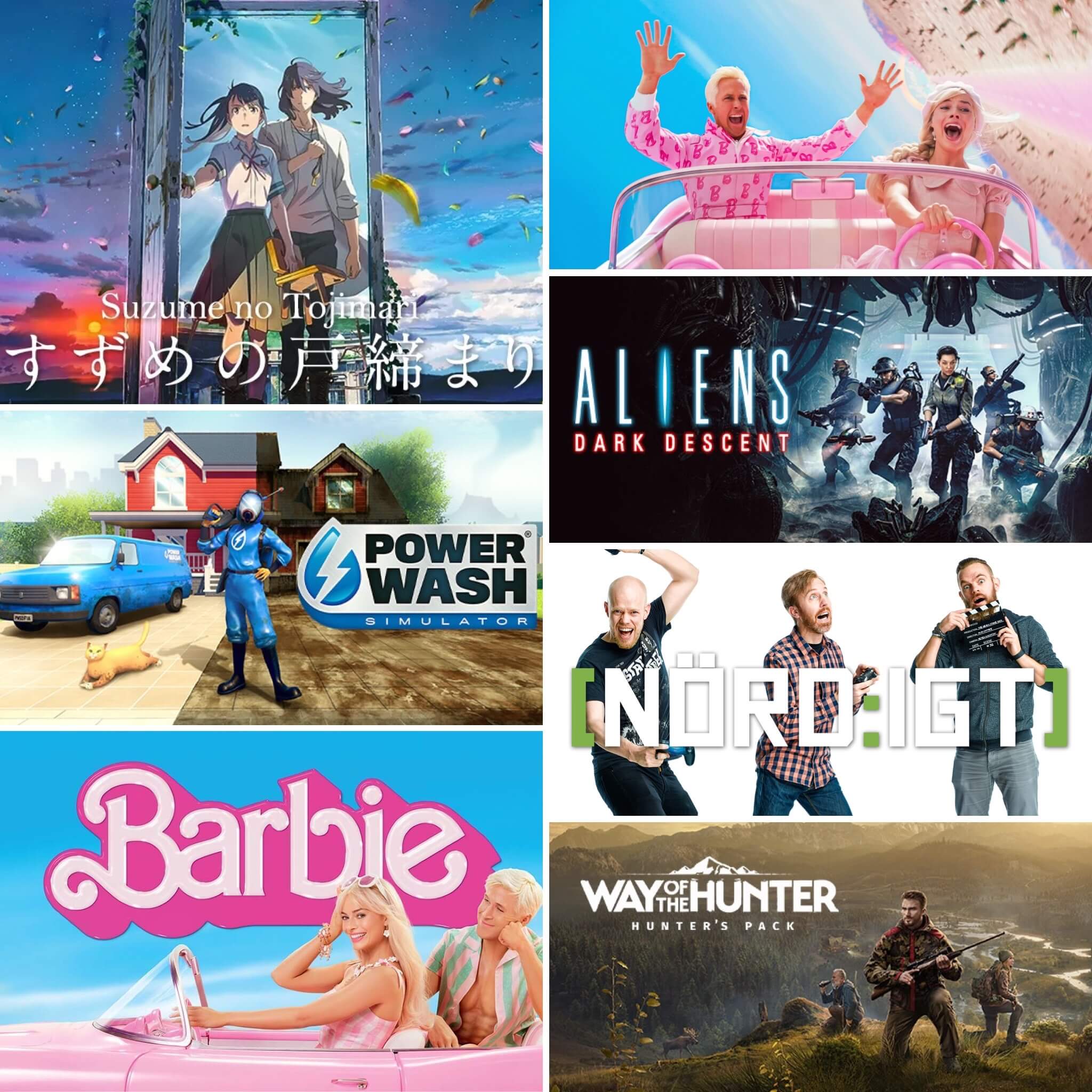 Andra avsnittet efter sommauppehållet lyckas vi få med en medlem till – i den här takten är vi fulltaliga till Comicon!
Nyhetssvepet innehåller som vanligt minst lika mycket utvikningar som faktiska nyheter, men vi lyckas ändå fokusera länge nog för att diskutera bland annat PlayStation Portal (hur kan de ha döpt ÄNNU en konsol till PSP?), en arkadspak utan spak samt uppföljaren till Frasier.
Mats har sett Barbie, och berättar varför rosa är årets färg och varför du bör se den här filmen. Niklas har istället tittat österut och sett Suzume, som han gillar nästan lika mycket som tidigare verk av samma upphovsman. Och så hinner vi med lite spel också: Aliens: Dark Descent, Power Wash Simulator samt Way of the Hunter snackas det om och du kan aldrig gissa vilket av dem som är Mats favorit! Eller jo, det kanske du kan…
Tack & Förlåt, Puss Hej!
Här hittar du avsnittet via RSS