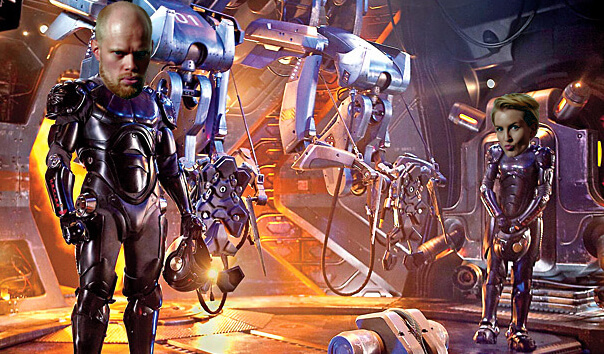 Imorgon får vi besök av cineasten Niklas "Lill-Lövet" Berglöf [insert nepotism-skämt here]! Han ska hjälpa oss att peppa inför filmåret 2013 genom att rabbla upp de mest intressanta titlarna för att se vad vi dreglar mest till. Pacific Rim, Django Unchained och The Hobbit: The Desolation Of Smaug är bara att skrapa på ytan, min vän.
Dessutom recenserar vi The Dark Knight Rises och LEGO Lord Of The Rings och Kjellin ger dig ett nytt comics-tips!
Inspelningen sker imorgon kväll och avsnittet släpps på torsdag förmiddag!
Men ge oss namnen på filmerna DU peppar på inför 2013 nu! Let the kommenterande begin!