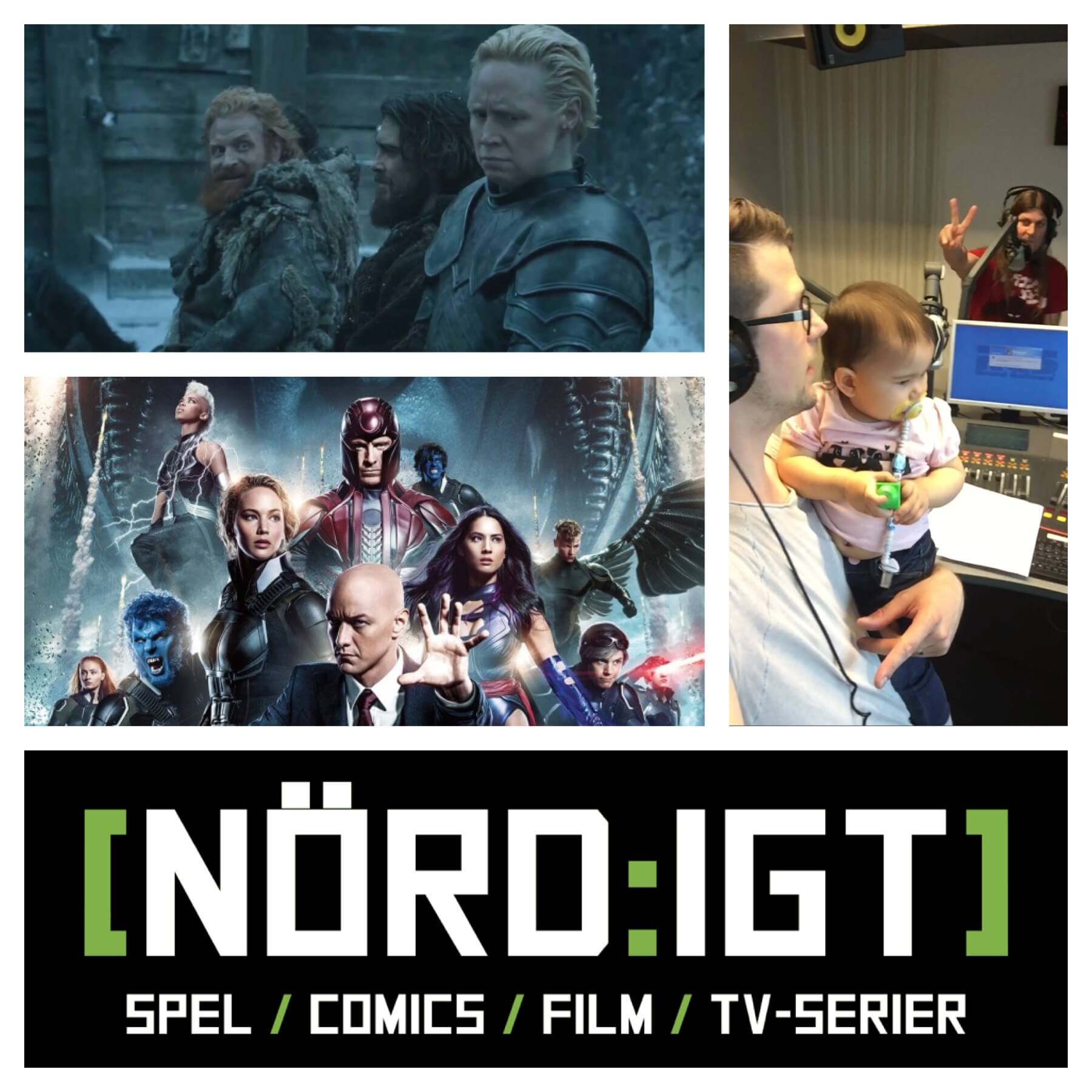 Hjärtskärande… Hur annat kan man sammanfatta senaste avsnittet av Game of Thrones som bland annat avhandlas i veckans podcast? Njae… Inte riktigt alla håller med om det!
Men panelen som denna vecka innefattas av Peter, Malin & Niklas (och Skye) börjar med att hälsa Orvar Säfström tillbaka till podcasten!
Därefter blir det mutant-bonanza då gänget är smått kluvna kring den 9:e installationen i Fox's superhjältefranchise – X-Men: Apocalypse. Mycket fan service, men kan det vara FÖR mycket?
I halvtid får vi reda på vad Orvar haft för sig på senaste, hur det gått sedan sist med Äventyrsspel-boken, samt att han avslöjar ett gäng trevliga nyheter om kommande projekt! Mer info hittar du bland annat på Underscore Productions Facebook-sida!
Sist ut som vanligt blir det spoileranalys av senaste Game Of Thrones-avsnittet "The Door" i en Westerosrapport som vittnar om den kanske mest emotionella händelsen i seriens historia! Eller? Malin är av en radikalt annan åsikt!
Det var allt vi hade att bjuda på denna vecka!
Tack och förlåt!
Puss Hej!
HÄR kan du lyssna på avsnittet via I LIKE RADIO.
HÄR kan du ladda ner det som mp3.
HÄR hittar du avsnittet via RSS