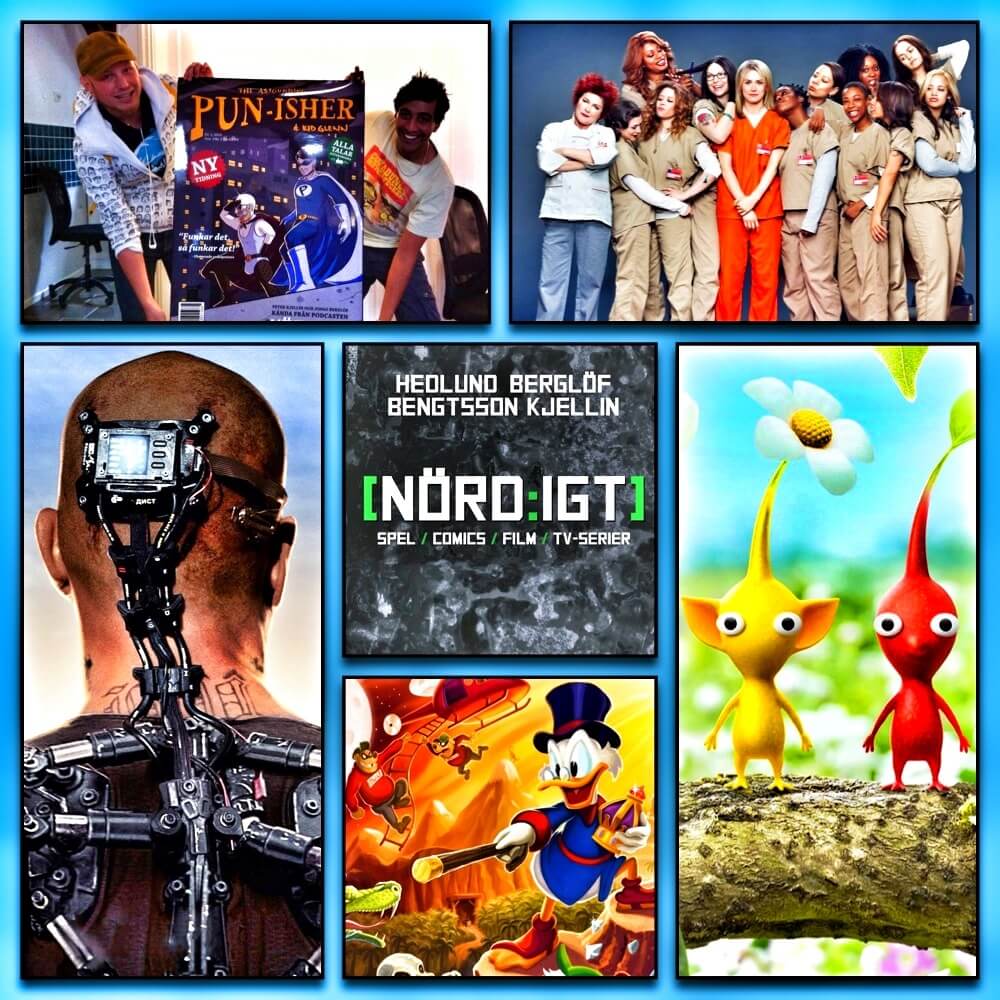 Normalt sett brukar inte torsdagarna likställas med någon som helst form av Sälfest. Alla vet att lördagarna är bättre lämpade för det ändamålet. Ändå sker det något magiskt denna vecka.
Välkommen till EP35 av [NÖRD:IGT]! Du har en späckad show framför dig, so let's get t it!
Vi börjar med att rota i mailhögen och kombinerar den med Comicsdelen där Kjellin tipsar om vilka storys från Marvels serier som hänger ihop med Marvel filmuniversum.
Efter det tar vi oss in i Filmdelen och Bengtsson ber dig hålla ögonen på Disneys Maleficent innan Hedlund och Kjellin recenserar Elysium.
I Speldelen startar SEAL-FEST OF HÖSTEN 2013 när Berglöf hyllar Shadowrun Returns, Hedlund röstkåtar sig kring Ducktales Remastered, Kjellin guilty pleasure-Marvlar kring Deadpool: The Game och Bengtsson … Bengtsson har spelat Pikmin 3.
Veckans show avslutas med TV-seriedelen och lattemammor som inte är mammor i Orange Is The New Black.
Tack och förlåt!
Trevlig lyssning!
Avsnittet kan du lyssna på här eller ladda ner det som mp3:

HÄR hittar du avsnittet via RSS