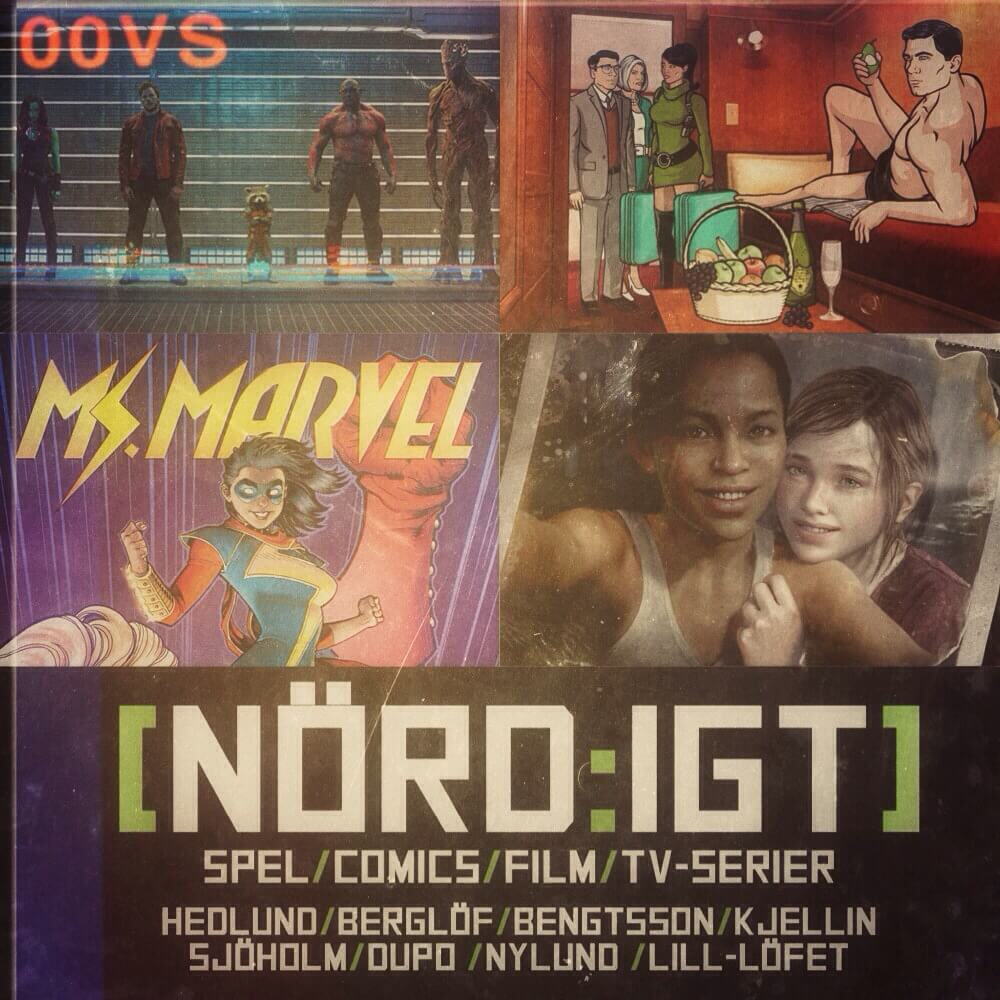 Du vet vad som händer när Bengtsson är sjuk och Dupo pluggar stenhårt: Det tar cirka 35 sekunder innan den här showen blir en korvfest. Men vi lyckas gör lite nytta trots det!
EP59 startar i Comicsdelen där Kjellin (på allmän begäran) pratar om Ms. Marvel.
Och när Marvel-nörden redan vibrerar av harmoni så kilar vi in i FIlmdelen och pratar om Guardians Of The Galaxy-trailern och Björn Skifs.
Efter det kommer vi in i Speldelen där Nylund läser upp Ken Levins brev som annonserar stängningen av Irrational Games. Kjellin slinker sen in sina tankar kring The Last Of Us: Left Behind innan vi bollar tillbaka till Nylunds förhandskänslor kring Thief. Och Berglöf han rabblar siffror han.
Hela showen avslutas med Hedlunds nya guilty pleasure: Archer.
Tack och förlåt. More than ever.
Avsnittet kan du lyssna på här eller ladda ner det som mp3:

HÄR hittar du avsnittet via RSS