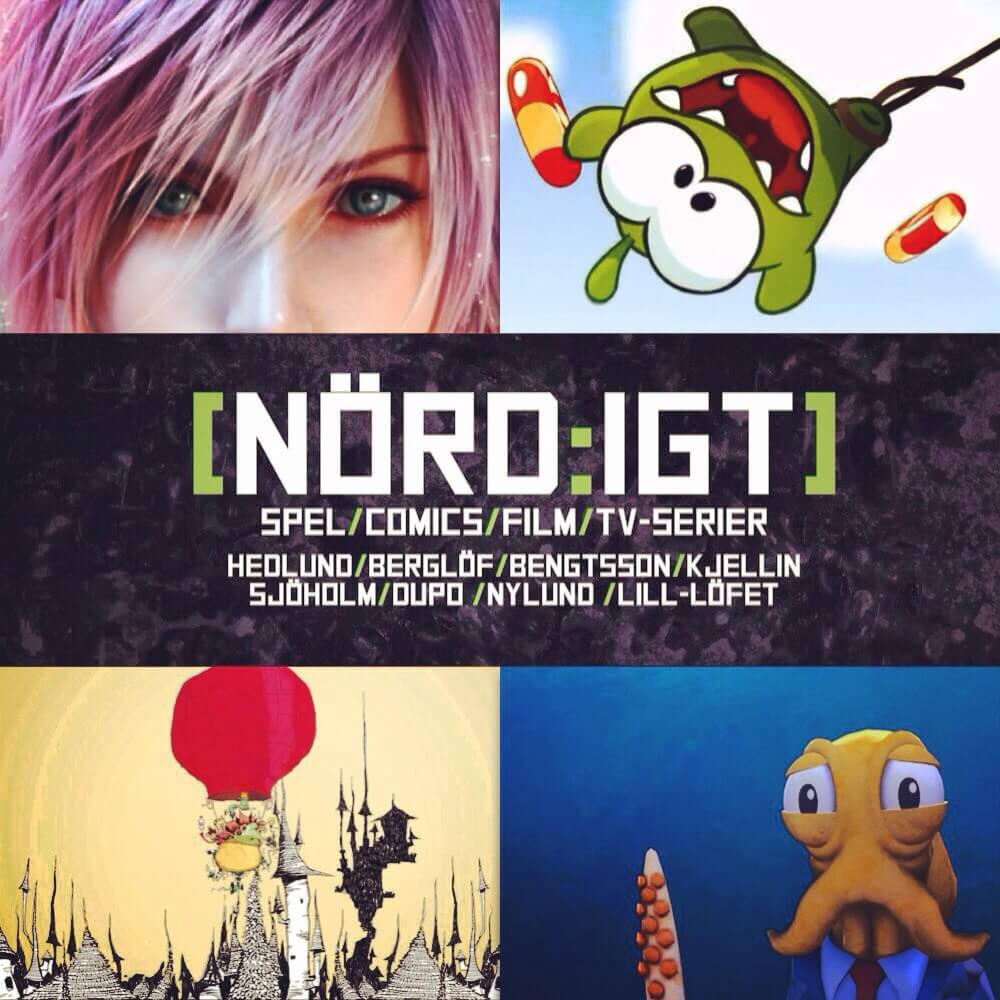 Det är torsdag, klockan är #efter10 och här är EP60, gott folk – Vilken vacker kombination.
Gör dig redo för ett ganska typiskt avsnitt av [NÖRD:IGT], innehållande geekighet och dumheter. Mest dumheter.
Vi startar showen i en Diskussion kring DVD:er och hårda, fysiska kopior. Hedlund har renoverat huset i helgen och i samband med det rensade han ut gamla filmer ur samlingen. Men hur rensar man? Vad är kriterierna för att en film ska få stanna?
Därefter kliver vi naturligt in i Filmdelen med att prata om den nya trailern för Godzilla som fortfarande får den filmen att se lovande ut (varning för båttuta). Vi pratar också om Seth Rogens nyligen annonserade film, Console Wars.
Efter det ramlar vi in i Comicsdelen och Kjellin tipsar om … en bok? Fortunately, The Milk. Av Neil Gaiman. Approved.
I Speldelen pratar Bengtsson om Lightning Returns, Kjellin om Cut The Rope 2 och Hedlund (tillsammans med Bengtsson) om Octodad.
Vi avslutar veckan i TV-seriedelen där nyheten om Heroes Reborn knappast får någon att skutta. Men det är värt ett snack i alla fall.
Tack och förlåt!
Avsnittet kan du lyssna på här eller ladda ner det som mp3:

HÄR hittar du avsnittet via RSS