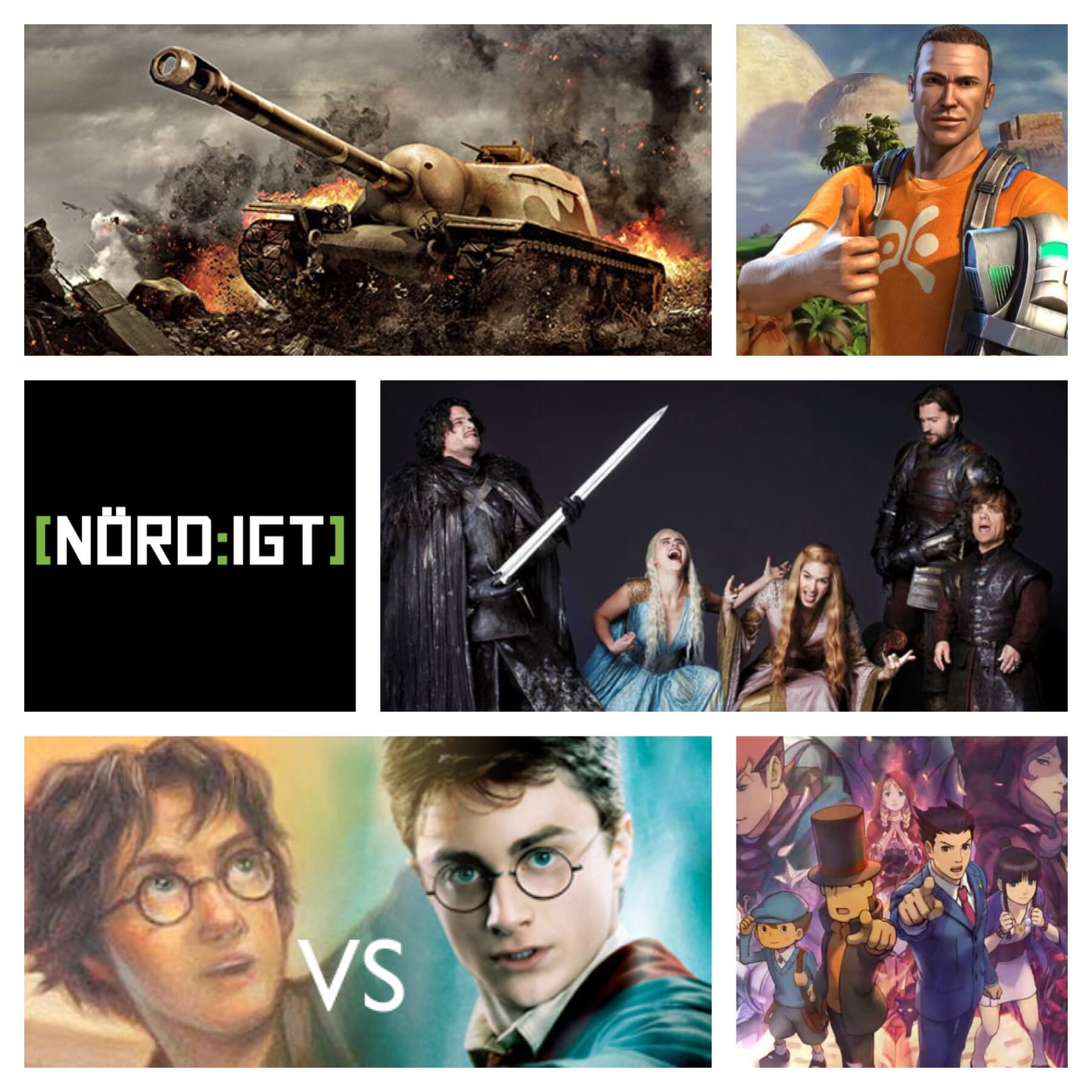 I veckans avsnitt med Bengtsson, Nylund, Lill-Löf och Kjellin diskuteras det original vs. adaption och vi omvärderar den gamla frågan om huruvida boken alltid är bättre än filmen. Intressant diskussion med mycket input från The [NÖRD:IGT] Community, tack alla!
Ett par filmnyheter från yttre rymden om Star Wars och Battlestar Galactica synas även i förbifarten.
På spelfronten är mini-Berglöf helt eld och lågor inför Kickstartern av gamla PC-spelet Outcast från 1999 som är på väg att få en HD-reboot. Tove har spelat äventyrspusslet Professor Layton vs. Phoenix Wright: Ace Attorney på 3DS och Mats har full koll på VM i World of Tanks som gick av stapeln i Warszawa.
Avslutningsvis i TV-träsket analyseras starten av Game of Thrones säsong 4. Varning för fett med spoilers!
Tack & förlåt & Puss Hej!
Avsnittet kan du lyssna på här eller ladda ner det som mp3:

HÄR hittar du avsnittet via RSS