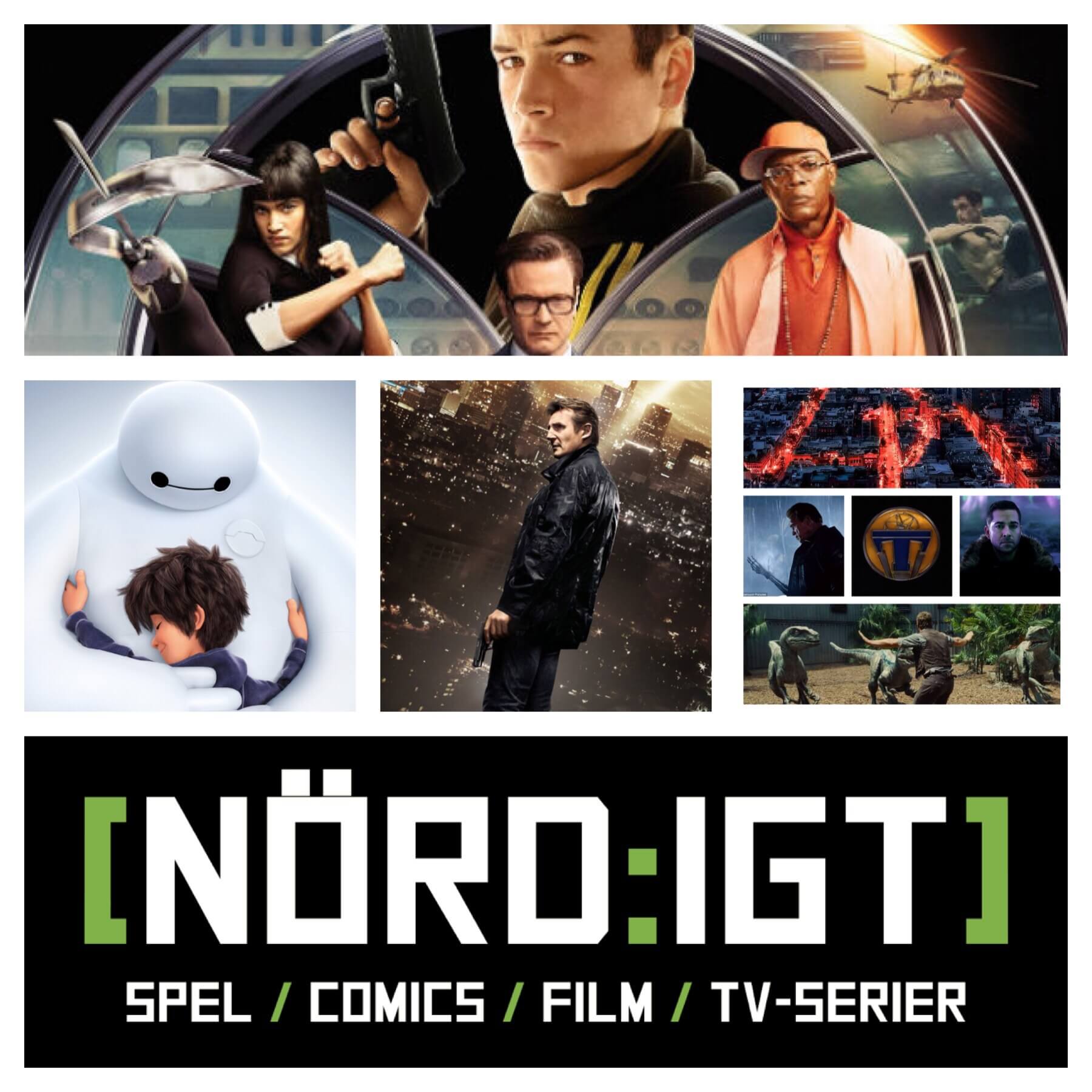 Powertrio med Lill-Löf, Dupo och Kjellin denna vecka med mycket fokus på film och trailers!
Vanne & Peter har sett Marvel/Disney-rullen Big Hero 6 som är supercute och sevärd, samt Taken 3 – men trots att de är Bryan Mills-fans sedan tidigare så är tankarna kring den nya rullen lite svalt.
Dessutom har samtliga tre sett mästerverket Kingsman: The Secret Service med en rövsparkande Colin Firth och en läspande Samuel L Jackson. Mycket filmsnack med andra ord.
Vi delar dessutom med oss av våra tankar kring de trailers som dök upp i samband med Super Bowl XLIX: Jurassic World, Terminator Genysis, Tomorrowland, Avengers: Age Of Ultron & Heroes Reborn.
Tidigare idag (4/2) kom även trailern till Marvels första Netflix-serie Daredevil och det måste så klart sönderanalyseras!
Halvkort episod men minst lika mycket galenskap som alltid!
Tack & förlåt!
Puss hej!
Avsnittet kan du lyssna på här eller ladda ner det som mp3:

HÄR hittar du avsnittet via RSS