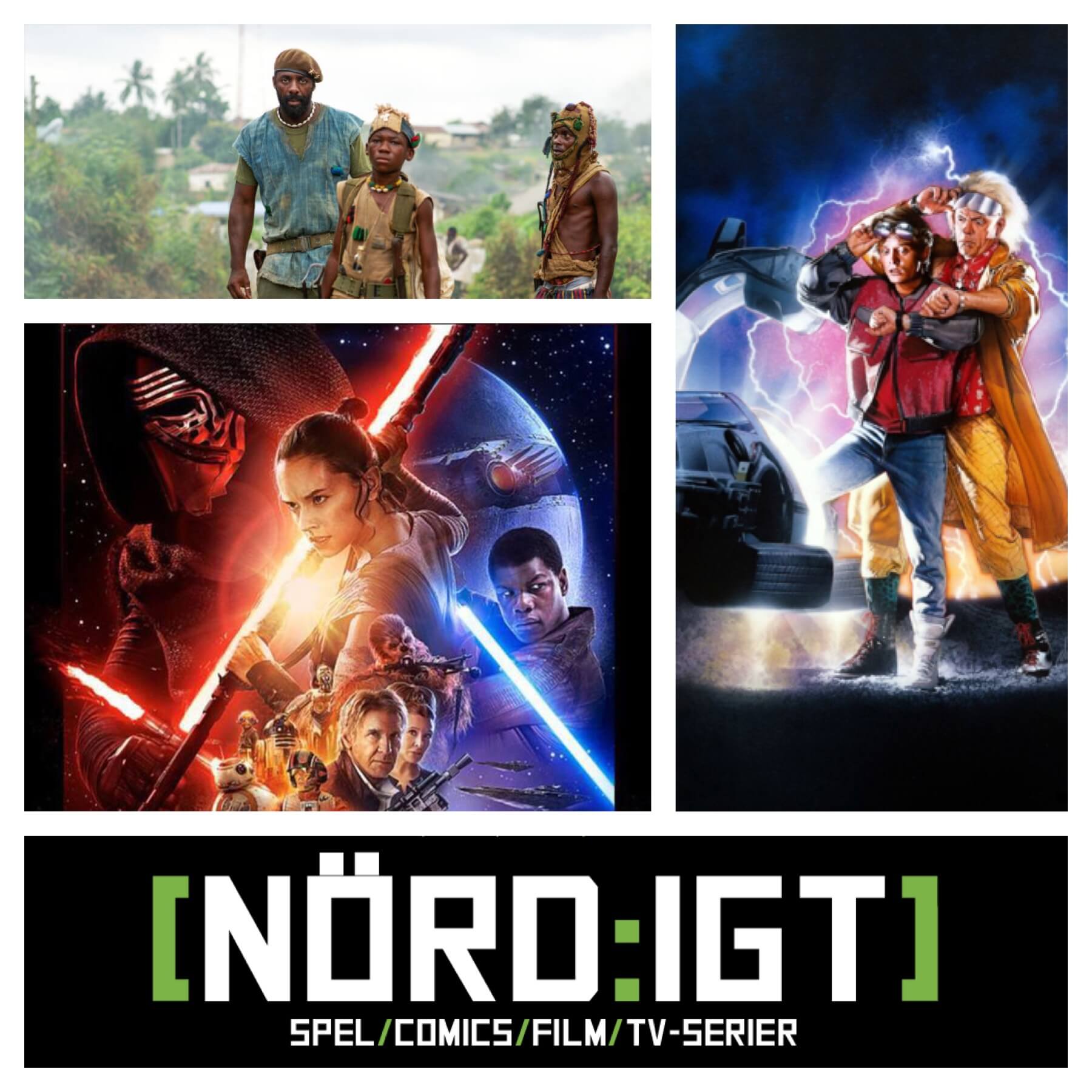 Denna vecka är det korvfest, panelen består av Jonas, Niklas och Vikarie-Viktor – Vanne och Peter är och gör kids-stuff, Mats kör tunnelbana och Tove är på jobbresa.
Vi startar med att ta en titt i lyssnarbrev högen där vi får en fortsättning på förra veckans ost-mail och ett mail om Dino Riders. Vi påminner än en gång om att vi kommer att spela in [NÖRD:IGT] live på Comic Con Gamex –  Lördag 31 oktober kl. 14:30 på Scen 3 på Friends Arena. Och självklart vill vi att alla går in och röstar på oss i båda de kategorier vi är nominerade till Svenska Podcastpriset.
Sedan lyssnar vi på en intervju Peter gjorde med Imagine Dragons frontman Dan Reynolds. 
Efter det pratar vi om Back to the Future Day som var igår (21/10) och så hypear vi över nya Star Wars The Force Awakens trailern och spekulerar vilt om vad filmen kommer att handla om.
Niklas har även sett Netflix-filmen Beats of no Nation och berättar lite kort vad han tyckte om den.
Efter det säger vi att det var allt för denna vecka men fortsätter att prata i ca. 12 minuter till. Tack & Förlåt, Puss Hej!
HÄR kan du lyssna på avsnittet via I LIKE RADIO.
HÄR kan du ladda ner det som mp3.
HÄR hittar du avsnittet via RSS