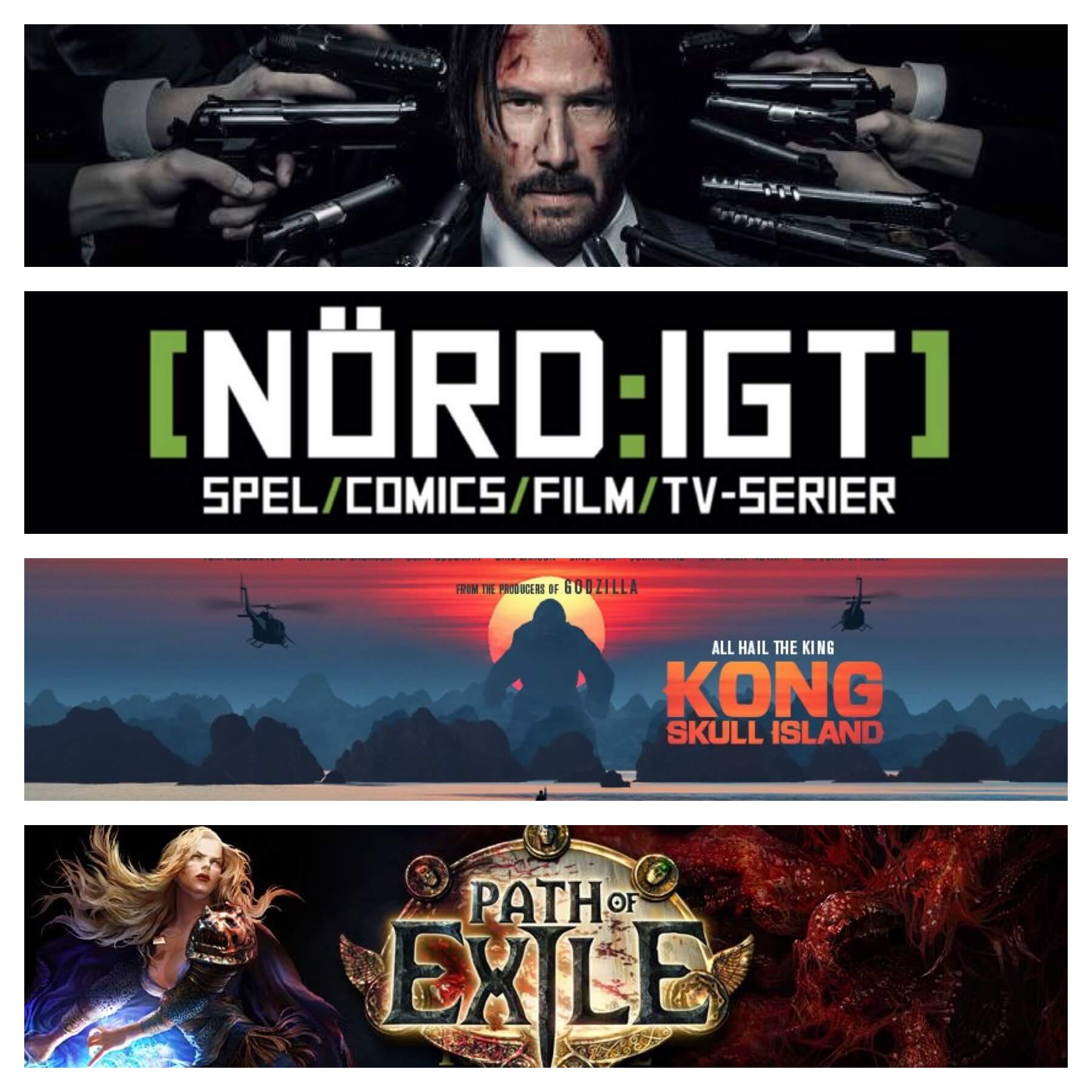 Veckans avsnitt går i filmens tecken, då Nördigt har sett stora apor i Kong: Skull Island och Keanu Reeves apa sig i John Wick: Chapter 2. Utöver det blir det mer Zelda: Breath of the Wild, Path of Exile och ett skamligt into som eventuellt kan fälla den kommunala musikskolan.
Panelen denna vecka består av Jonas, Niklas och Malin, där de sistnämnda två inte kan hålla sams om John Wick är rolig och Kong: Skull Island är bra eller inte, medan Jonas ställer följdfrågor om Godzilla.
Jonas har i sin tur fått sin Diablo-fix genom free-to-play-dungeoncrawlern Path of Exile, och Malin klagar på vädret i Zelda: Breath of The Wild.
Tack och förlåt!
HÄR kan du lyssna på avsnittet via I LIKE RADIO.
HÄR kan du ladda ner det som mp3.
HÄR hittar du avsnittet via RSS