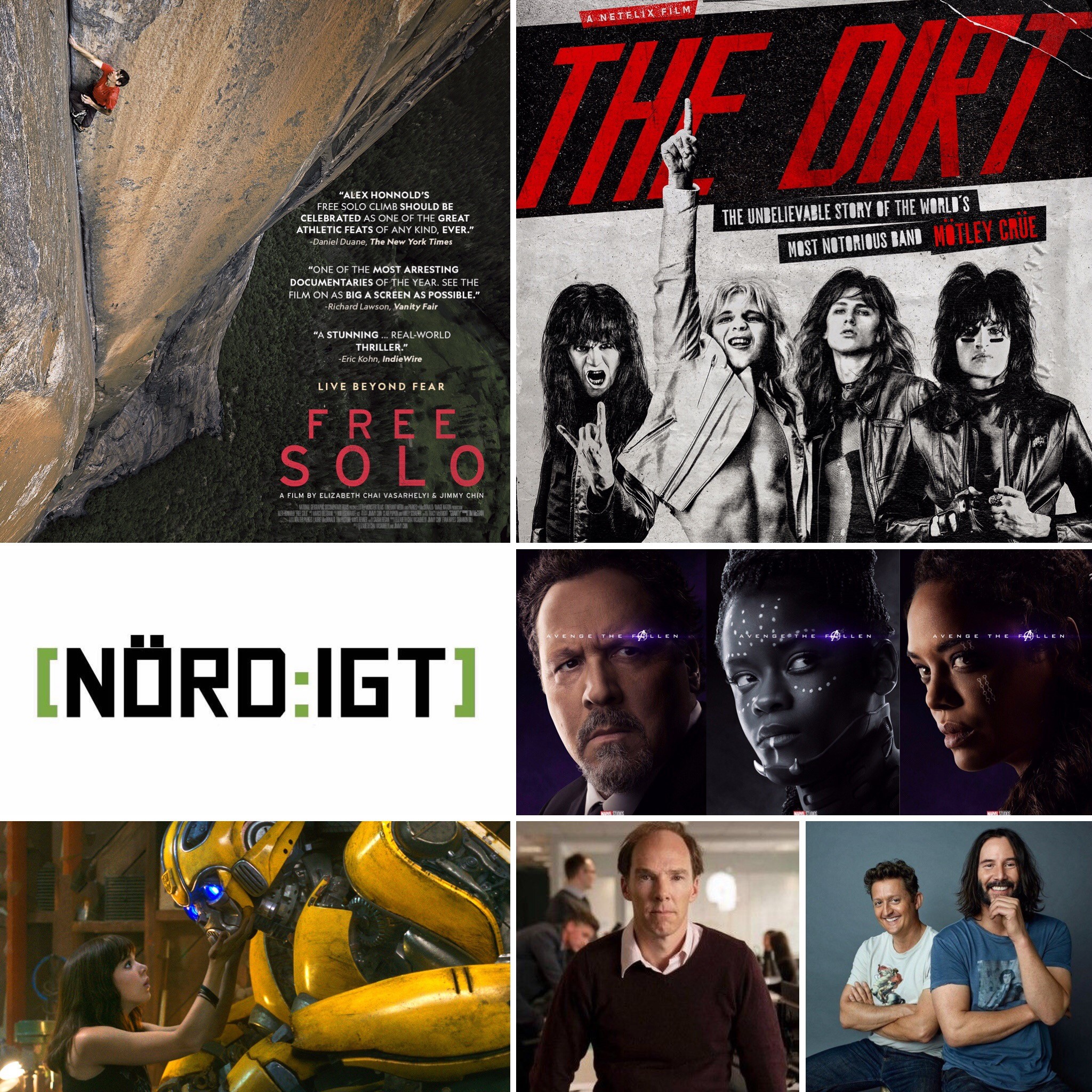 Veckans podd blir fullmatad med mycket nyheter, film, dokumentärer och mer Avengers-spekulationer.
Jonas inleder med ett nyhetssvep, och roligast att notera är att Bill & Ted får en till uppföljare, 30 år senare. Vi pratar också om Apple TV+, som verkar bli fränare än vad vi trodde, och speltjänsten Apple Arcade.
Vi går även igenom lite lyssnarmejl, och pratar om fusk i spel samt om Brandon Sandersons fantasyböcker.
Film har vi sett så det räcker och blir över den här veckan. Niklas och Peter har äntligen sett Transformers-prequel-filmen Bumblebee, och det blir en Transformers-säl. Peter har också blivit underhållen av Netflix Mötley Crüe-rulle The Dirt. Jonas har å sin sida svindlats av klättringsdokumentären Free Solo, som ju också vann en Oscar. Och Tove har kollat in dejtingdokumentären Parning och pseudodokumentären Brexit: The Uncivil War med Benedict Cumberbatch.
Det har också dykt upp nya Avengers-posters, och vi analyserar och spekulerar vidare!
Slutligen så har Tove också bingeat Wall Street-serien Black Monday, med Don Cheadle.
Veckans boktips på Storytel är bokserien om Engelsfors: Cirkeln, Eld och Nyckeln!
Tack och förlåt! Puss hej!
HÄR kan du lyssna på avsnittet via I LIKE RADIO.
HÄR kan du ladda ner det som mp3.
HÄR hittar du avsnittet via RSS