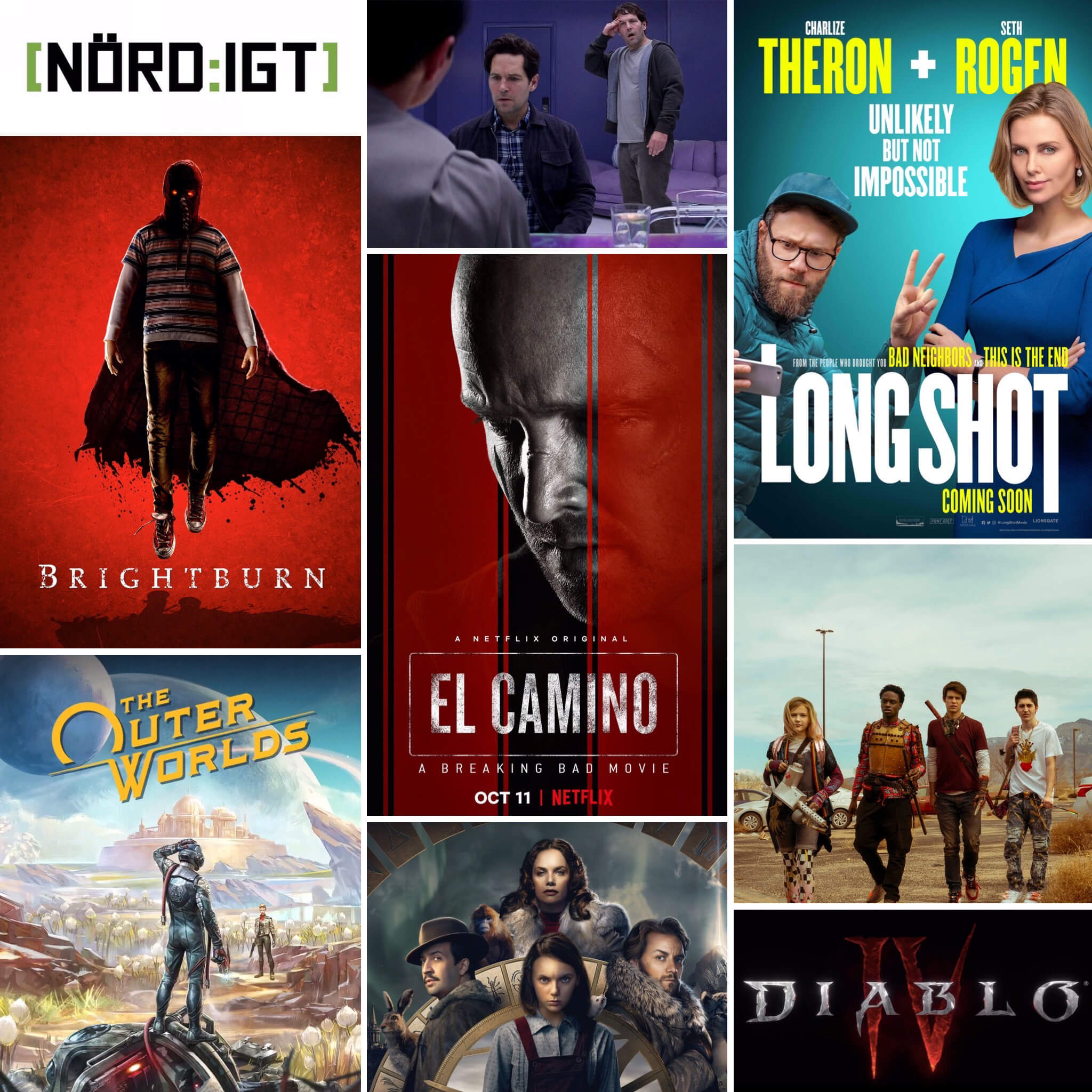 Då var vi tillbaka, med ett för säsongen osedvanligt innehållsrikt avsnitt!
Bröderna Berglöf och Mats sammanstrålar för att ge er lite information och mycket underhållning. Först har vi ett förkortat nyhetssvep, som till 99% behandlar Blizzcon och alla de nyheter som presenterades där – det sägs att det var den bästa konferensen på många år, och vi tror att vi håller med? Du får dig även till livs våra mest initierade gissningar om exakt när Diablo 4 egentligen kommer ut. Vad betyder egentligen "Blizzard-snart"? Inte 2020 i alla fall.
Niklas har sett lite filmer dragna mer eller mindre djupt ur skämshögen. Longshot, El Camino och Brightburn avhandlas och betygssätts [00:27:16]. Eller, ja, du vet vad vi menar. Sälas eller icke-sälas, om vi ska vara övertydliga. Dessutom har han kollat in första avsnitten av Living with Yourself, [00:57:32] där Paul Rudd möter Paul Rudd och kärlek uppstår. Eller vad den nu handlar om, något i den stilen var det i alla fall. Till sist berättar Mats exakt varför du behöver ett konventionellt, men fånigt roligt Obsidian-rollspel i vinter (eller någon gång under 2020, om du envisas med att enbart köpa spel via Steam) och fäller domen över industri-viktorianskt retrofuturistiska sci-fi-spelet The Outer Worlds [01:39:09]. Vi kan redan nu spoila att han har en gigantisk röstskådis-crush på Ashly Burch, som gör spelets bästa companion. Men, handen på hjärtat, vem har inte det?
Tack & förlåt!
Puss hej!
HÄR kan du lyssna på avsnittet via I LIKE RADIO.
HÄR kan du ladda ner det som mp3.
HÄR hittar du avsnittet via RSS