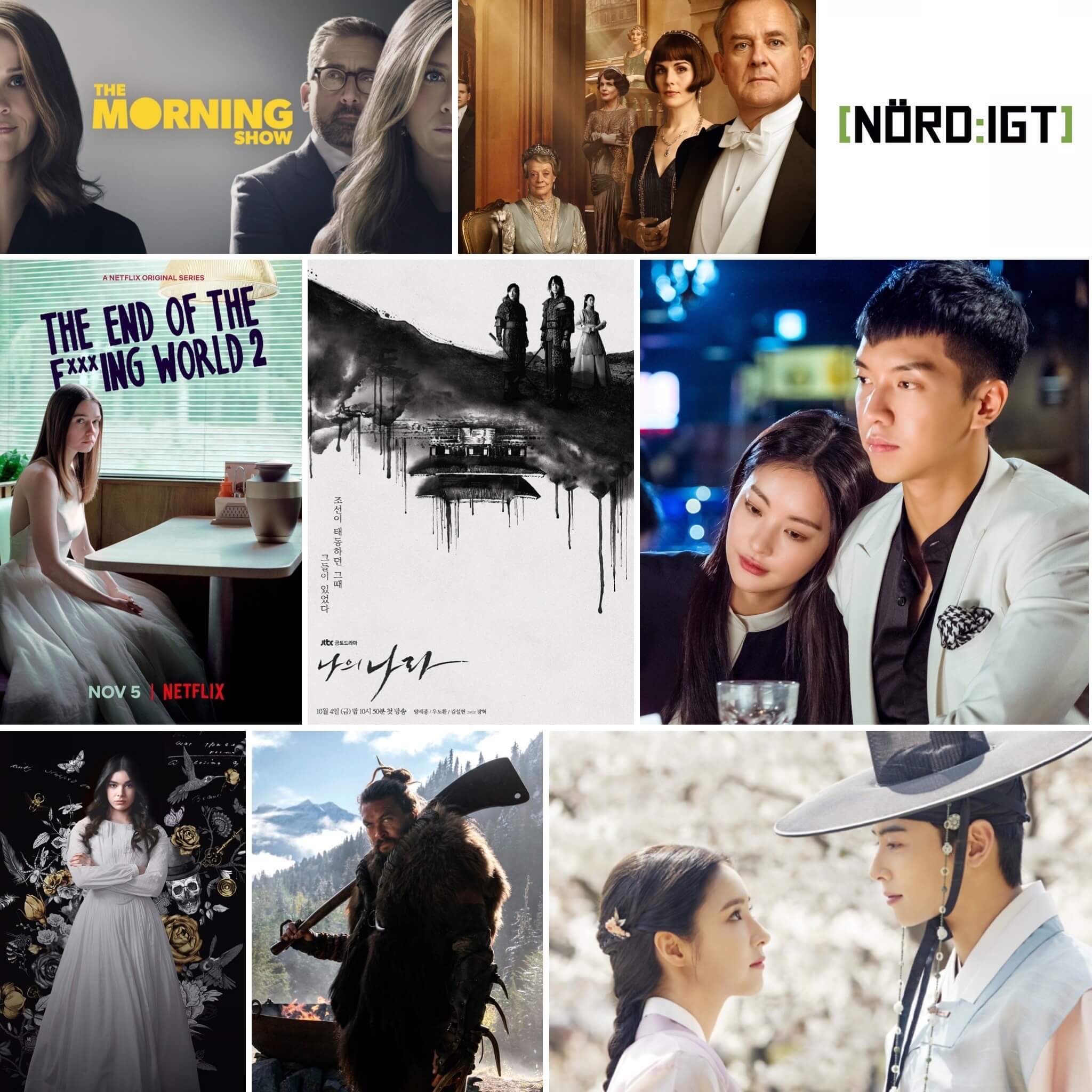 Jonas, Niklas och Tove bjuder på ett avsnitt fullmatat med tv-serier den här veckan.
Men först börjar vi med veckans nördnyheter. Vi avverkar bland annat en (eventuell) kommande Halo-film, Ghostbusters-tv-serie, lanseringen av Disney+ och även en lång avstickare om Stargates (dåtid- och) framtid.
Vi har även kollat in lite nygammal film [00:53:12]. Tove har myst med Downton Abbey-filmen och Niklas har sett live action-versionen av Lejonkungen, och är mindre imponerad.
Det är dock TV [01:29:22] som vi avhandlar mest den här veckan. Niklas har sett den andra säsongen av Netflix-serien The End of the F***ing World säsong 2, samt nästan alla serier som lanserades med Apple TV+: See, Jason Momoa blind i post-apokalypsmiljö, The Morning Show med Jennifer Aniston och Steve Carell, samt Dickinson, fri komedidramatolkning av poeten Emily Dickinsons liv. Tove har å sin sida helt gått ned sig i koreanskt drama, och har sett tre med varierande kvalitet: My Country: The New Age (säl) Rookie Historian: Goo Hae-Ryung (bra) och A Korean Odyssey (bara om du behöver din k-drama-fix).
Tack & förlåt!
Puss hej!
HÄR kan du lyssna på avsnittet via I LIKE RADIO.
HÄR kan du ladda ner det som mp3.
HÄR hittar du avsnittet via RSS