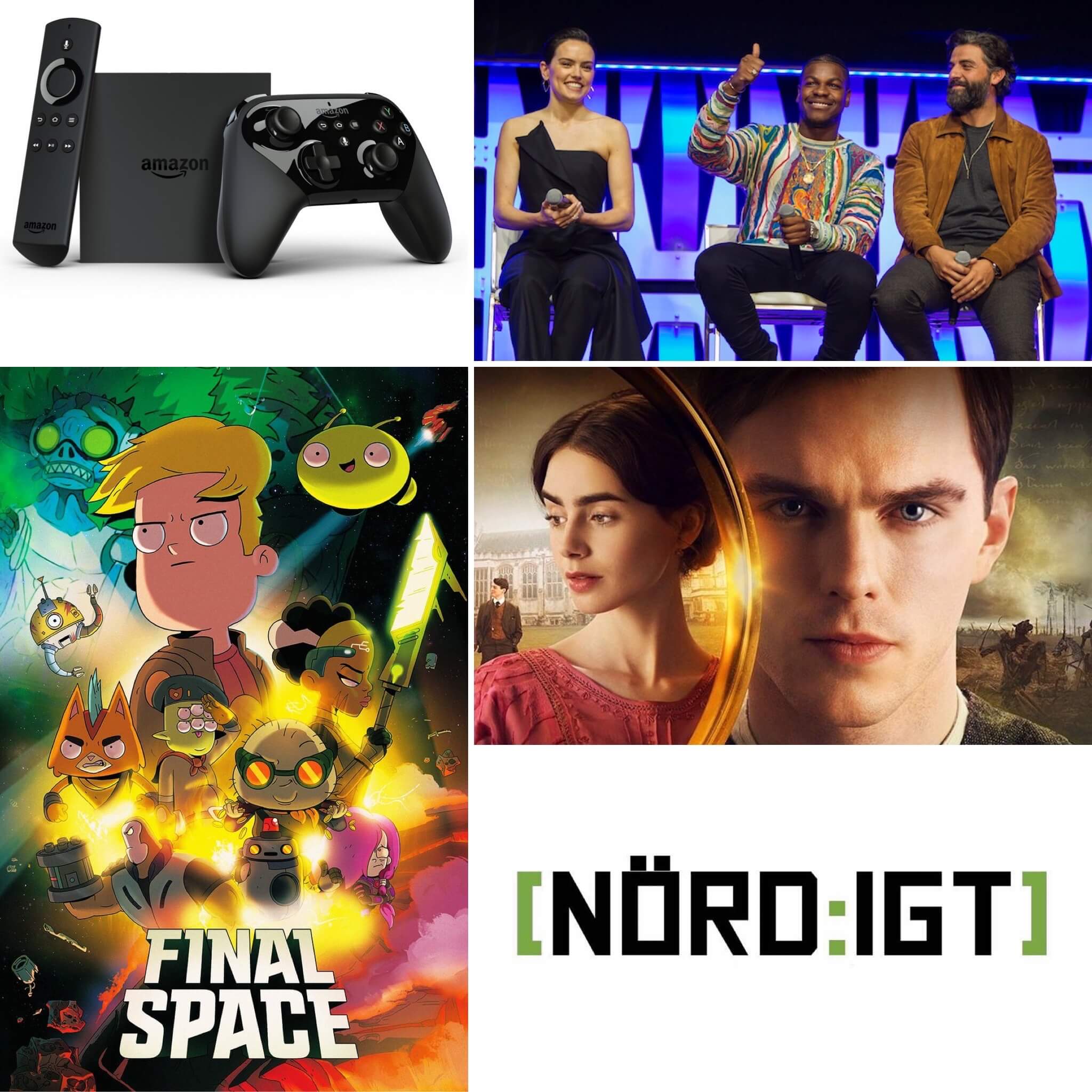 Denna veckas något haltande panel består endast av bröderna Berglöf
I nyhetssvepet denna vecka pratar vi om Amazon planer på att starta streamingtjänst för spel, hur manuset till Star Wars: The Rise of Skylwaker hamnde på eBay och en hel del annat.
TV-delen [00:27:56] består endast av Final Space säsong två som Niklas har sett ca häflten av och gillar den nästan lika mycket som första.
Sedan blir det film! [00:36:47] Niklas har även sett biopicen Tolkien baserad på JRR Tolkiens liv.
Tack & förlåt!
Puss hej!
HÄR kan du lyssna på avsnittet via I LIKE RADIO.
HÄR kan du ladda ner det som mp3.
HÄR hittar du avsnittet via RSS