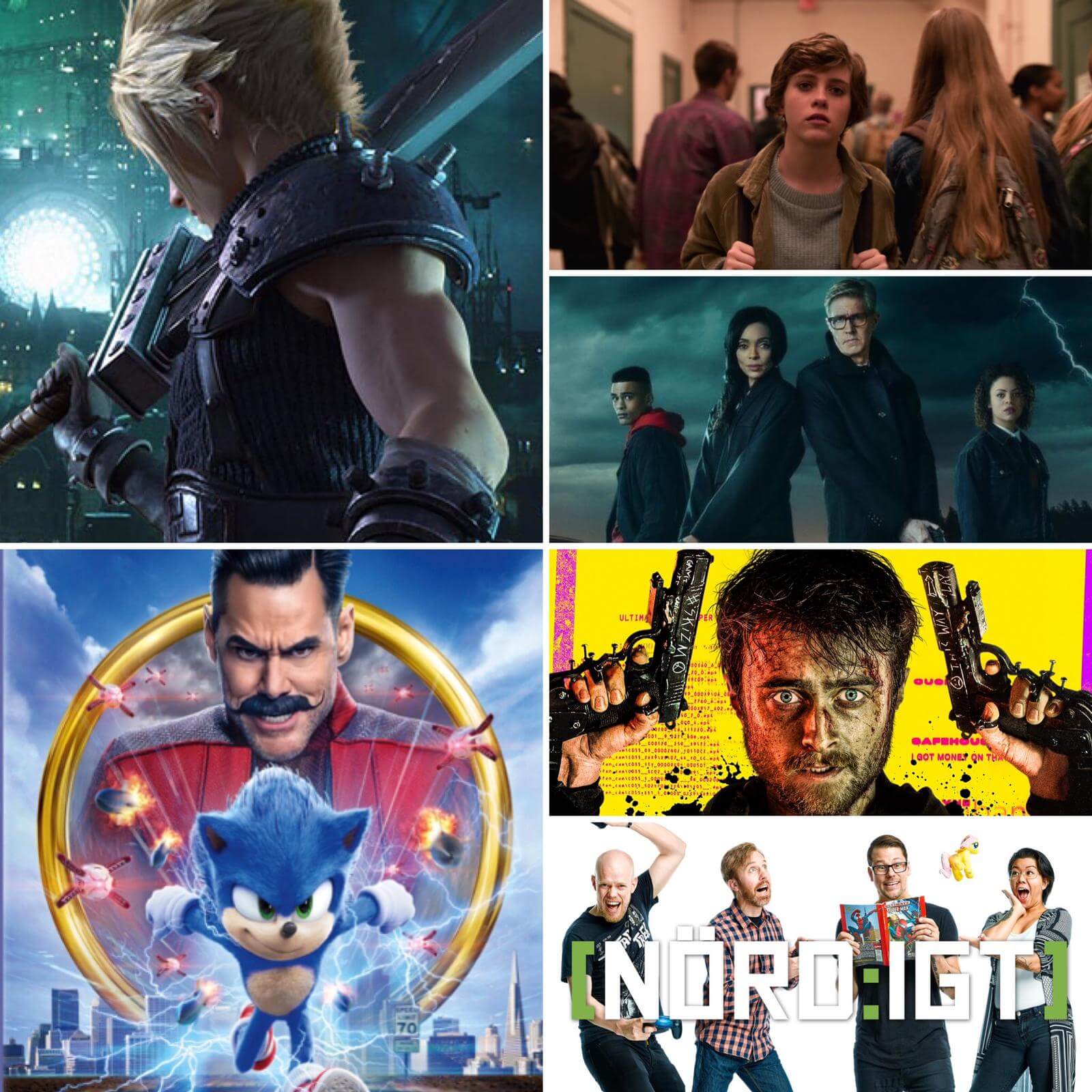 Denna veckas pod brought to you courtesy of coronaviruset!
Denna gång samlas vi inte som vanligt i studion, då den är i något slags karantän på grund av Corona-viruset. Istället ses Mats, Jonas, Peter och Vanne i det Kjellin-Dupo:ska köket för en lite mer intim inspelning, där vi bland annat tvingas dela på bara två mikrofoner. Men det går förstås lika bra ändå!
Vi inleder som vanligt med ett matigt nyhetssvep signerat Jonas. Vi diskuterar bland annat virusskräckens effekter på industrin (E3 är inställt!), varför vi behöver en till Crocodile Dundee-film, Patt-mans nya bil, Beauty and the Beast samt Christian Bale som skurk i kommande Thor-filmen.
I filmdelen [00:43:19] avhandlas Daniel Radcliffes senaste och mest bisarra roll i filmen Guns Akimbo. Och du som trodde att det inte kunde bli konstigare än när han spelade ett lik som fjärtade sig över en halv ocean! Dessutom berättar Peter varför Sonic-filmen faktiskt inte är så obehaglig som du kanske trodde. På Netflix har vi sett Supernatural-light-serien October Faction samt superhjälte-dekonstruktionsserien I'm Not OK With This. Till slut [01:25:38] berättar Jonas varför alla borde prova PS4-demot av Final Fantasy VII-remaken, och exakt varför den påminner om Mass Effect!
Tack & Förlåt!
Puss hej!
HÄR kan du lyssna på avsnittet via I LIKE RADIO.
HÄR kan du ladda ner det som mp3.
HÄR hittar du avsnittet via RSS