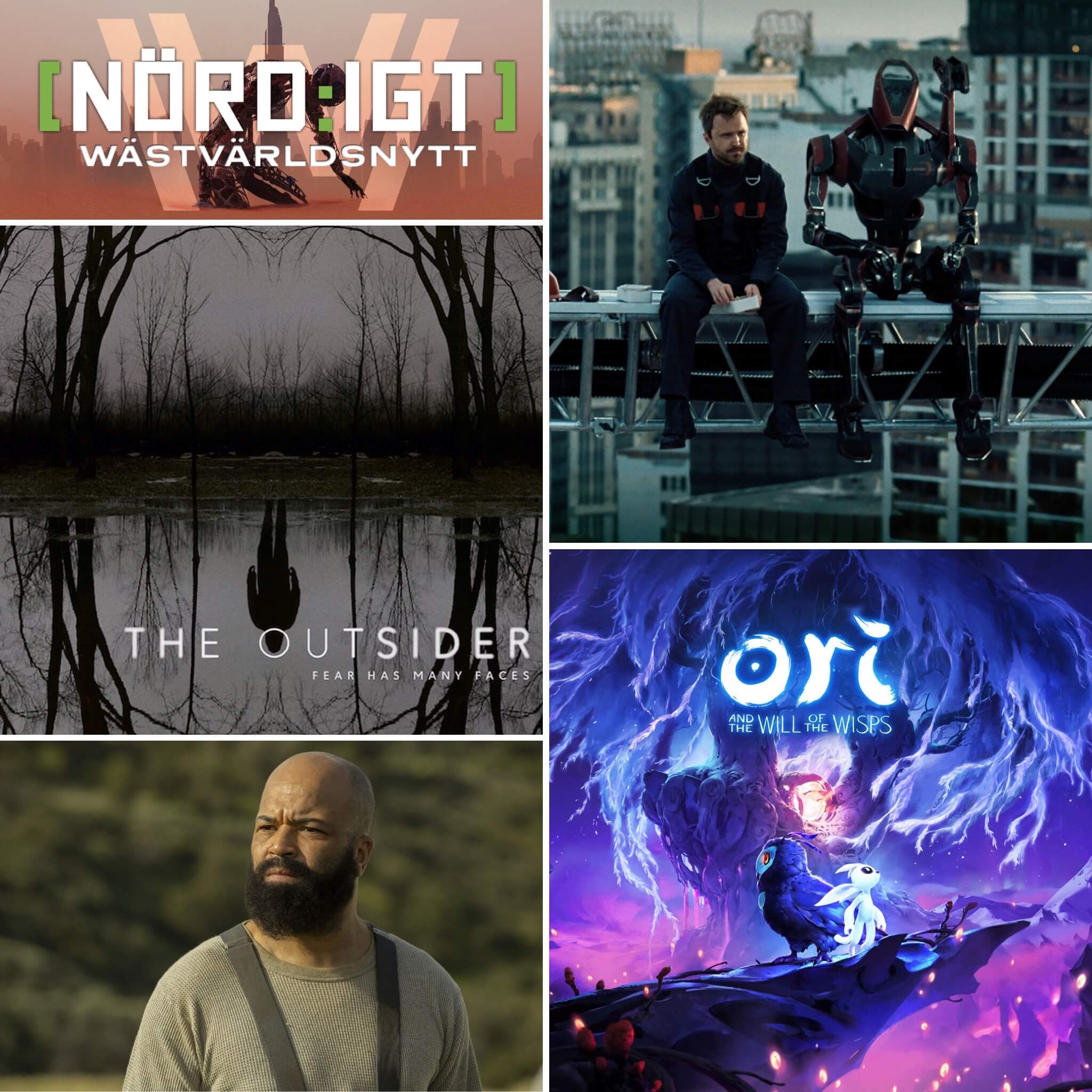 Även denna veckas pod brought to you courtesy of COVID-19!
Denna vecka ses Mats, Jonas, Peter och Niklas hemma hos Jonas, som till vår stora besvikelse, fast kanske inte helt oväntat, faktiskt inte bjuder på hummer. Däremot direkt hälsovådliga mängder kaffe, vilket driver oss medan vi provar vår nya hemmastudio-setup.
Vi inleder med ett Corona-färgat nyhetssvep från Jonas. Vi diskuterar bland annat de nya virtuella presskonferenser som ger oss specs på både nya Xbox (med konsolhistoriens jobbigaste namn) och Playstation 5, virusrelaterade streamingproblem (för en gångs skull inte på grund av elektroniska virus), Steams rekordsiffror, varför vi (inte) behöver en ny Scream och nyligen avhandlade Razzie-galan.
På TV [00:48:07], eller vad som passerar som TV idag har vi sett början av Stephen King-eposet The Outsider. Dessutom har Niklas spelat [01:04:06] uppföljaren till ett av världens gulligaste spel om ett glödande litet skogsdjur: Ori and the Will of the Wisps. Så avrundar vi [01:17:48] hela konkarongen med första delen av det ständigt återkommande Wästvärldsnytt, om den tredje (och inte sista!) säsongen av Westworld.
Tack & Förlåt!
Puss hej!
HÄR kan du lyssna på avsnittet via I LIKE RADIO.
HÄR kan du ladda ner det som mp3.
HÄR hittar du avsnittet via RSS