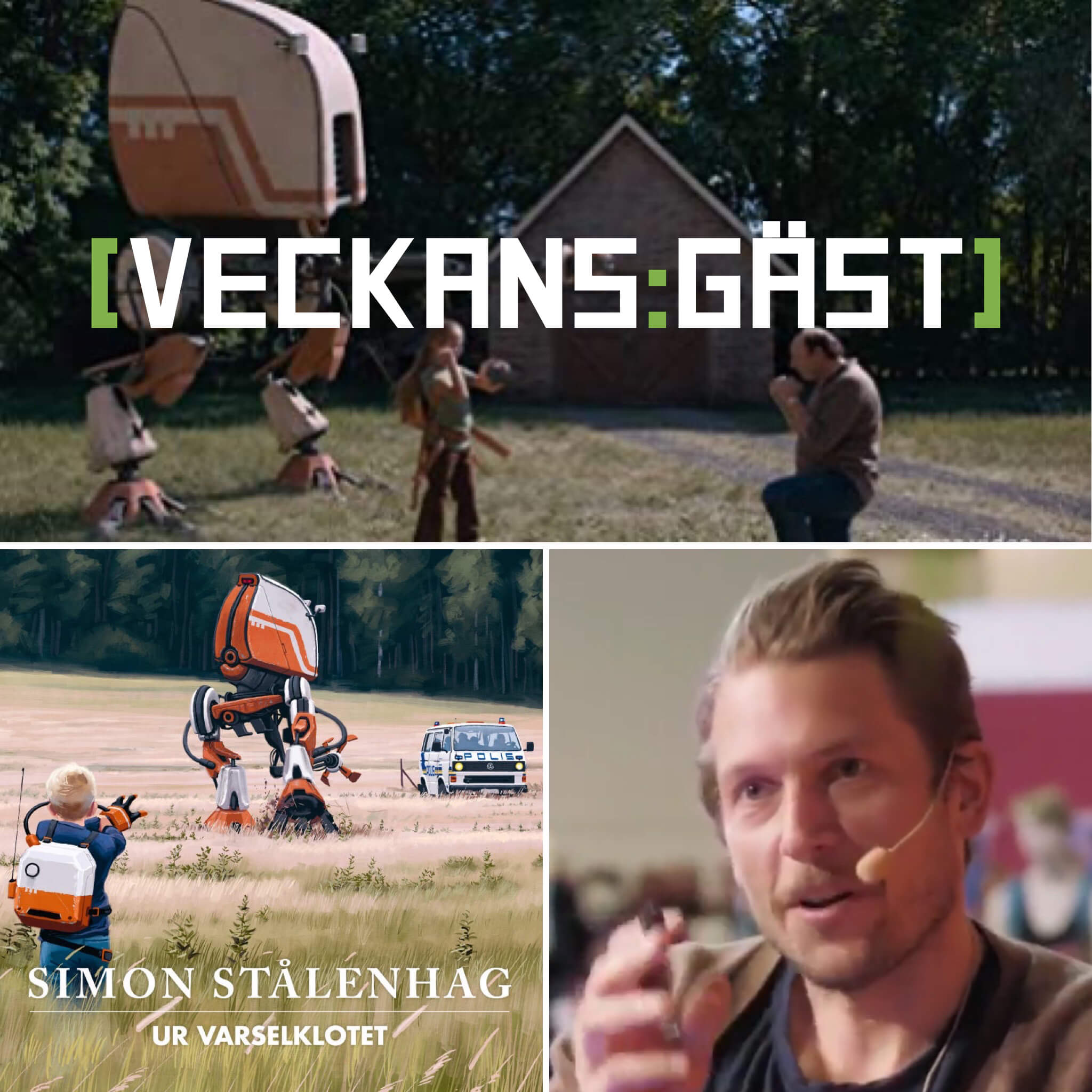 Den retrofuturistiske illustratören Simon Stålenhag gästar veckans podd (via länk) – aktuell med adaptioner av sina verk i så väl fräsig Amazon-TV-serie-form som kommande Hollywood-rulle som MCU-veteranerna bröderna Russo köpt rättigheterna till!
Simon är ansvarig för verk som bland annat Ur Varselklotet, Flodskörden och Passagen – eller Tales from the Loop, Things from the Flood och The Electric State som deras engelska motsvarigheter heter. Förutom att hans illustrationer släppts i bokform så har de adapterats som såväl TV-serie som rollspel och snart även som långfilm!
Passa på att ställa frågor till Simon, om allt mellan himmel, jord och mystiska magnetfält angående hans illustrationer, idéerna bakom och adaptionerna av hans verk. Gör det antingen här i kommentarsfältet eller på något av våra sociala medier så ska vi framföra dem till honom under inspelningen på onsdag!
Tack & Förlåt, Puss Hej!