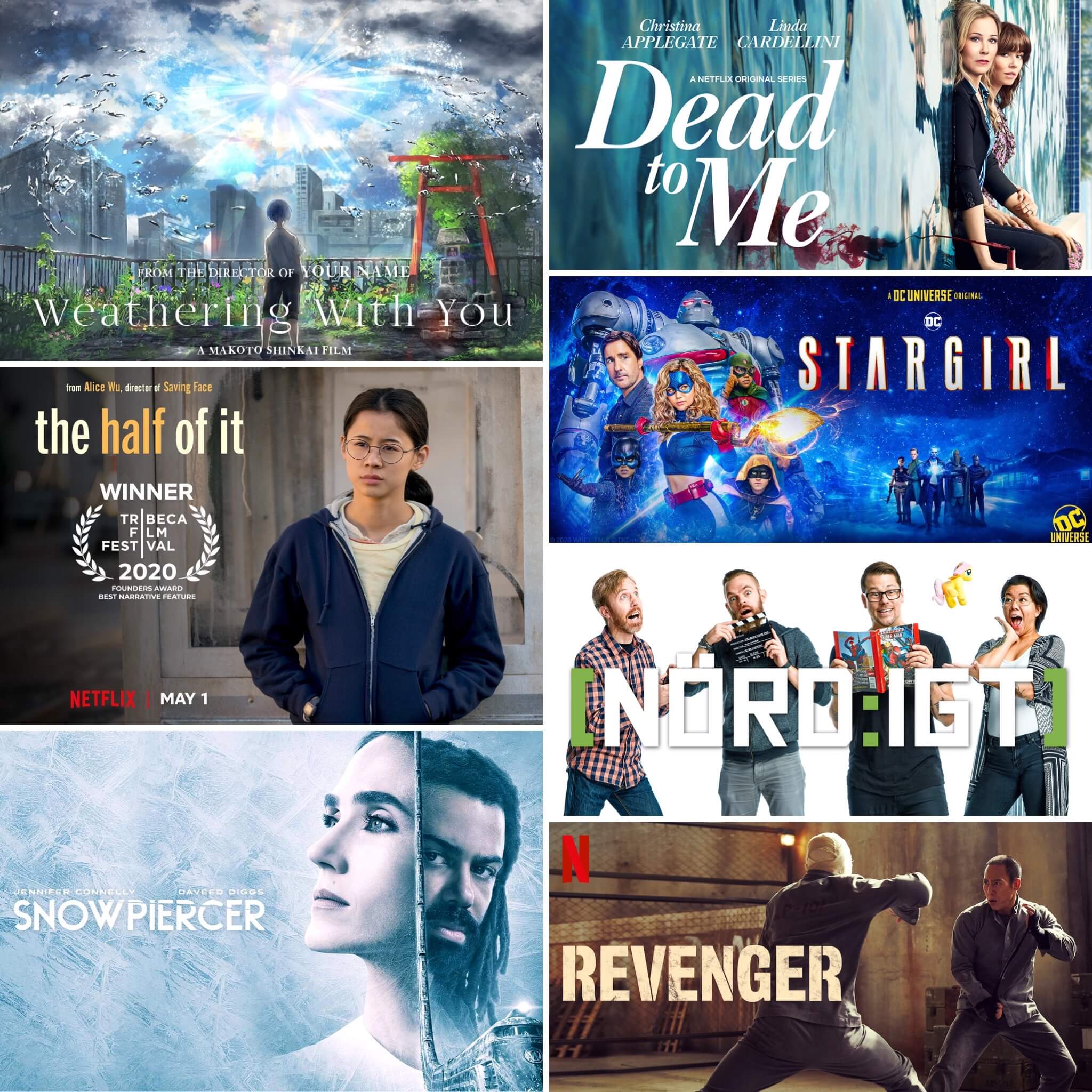 En något mer lågmäld podd denna vecka, eftersom vår högljuddaste medlem inte kunde joina oss!
Niklas, Peter, Mats och Vanne är med i olika mängd i veckans podavsnitt, som traditionsenligt (mer än tre gånger är väl en tradition?) utspelar sig i det DupoKjellinska köket. Och om fikat är fattigt denna gång, så är det inte ert fel, kära lyssnare. Vi går igenom hela listan på vilka som sponsrat våra utsvävningar den senaste tiden.
Därefter kastar vi oss över ett digert nyhetsblock, med godsaker som Disneys kommande kortfilmer på Plus-tjänsten, trailers från nästa säsong av Dark och annat, Harpans 30-årsjubileum och Pac-Mans 40-årsdito, en massa director's cuts och lite Spiderman-spinoffs från Sony. Det kan hända att vi ägnar oss åt en och annan utvikare också, om ni har tur.
Därefter blir det lite blandat. Mats [00:54:03] har sett de första avsnitten av DC-tv-serien Stargirl, Peter har sett Snowpiercer och Vanne har sett Dead to Me i tv-delen. Både Vanne och Niklas [01:21:43] diskuterar poängerna med filmen The Half of It och Niklas har även sett Revenger samt Weathering With You. Inte nödvändigtvis i den ordningen, förstås.
Tack & Förlåt! Puss hej!
HÄR kan du lyssna på avsnittet via I LIKE RADIO.
HÄR kan du ladda ner det som mp3.
HÄR hittar du avsnittet via RSS