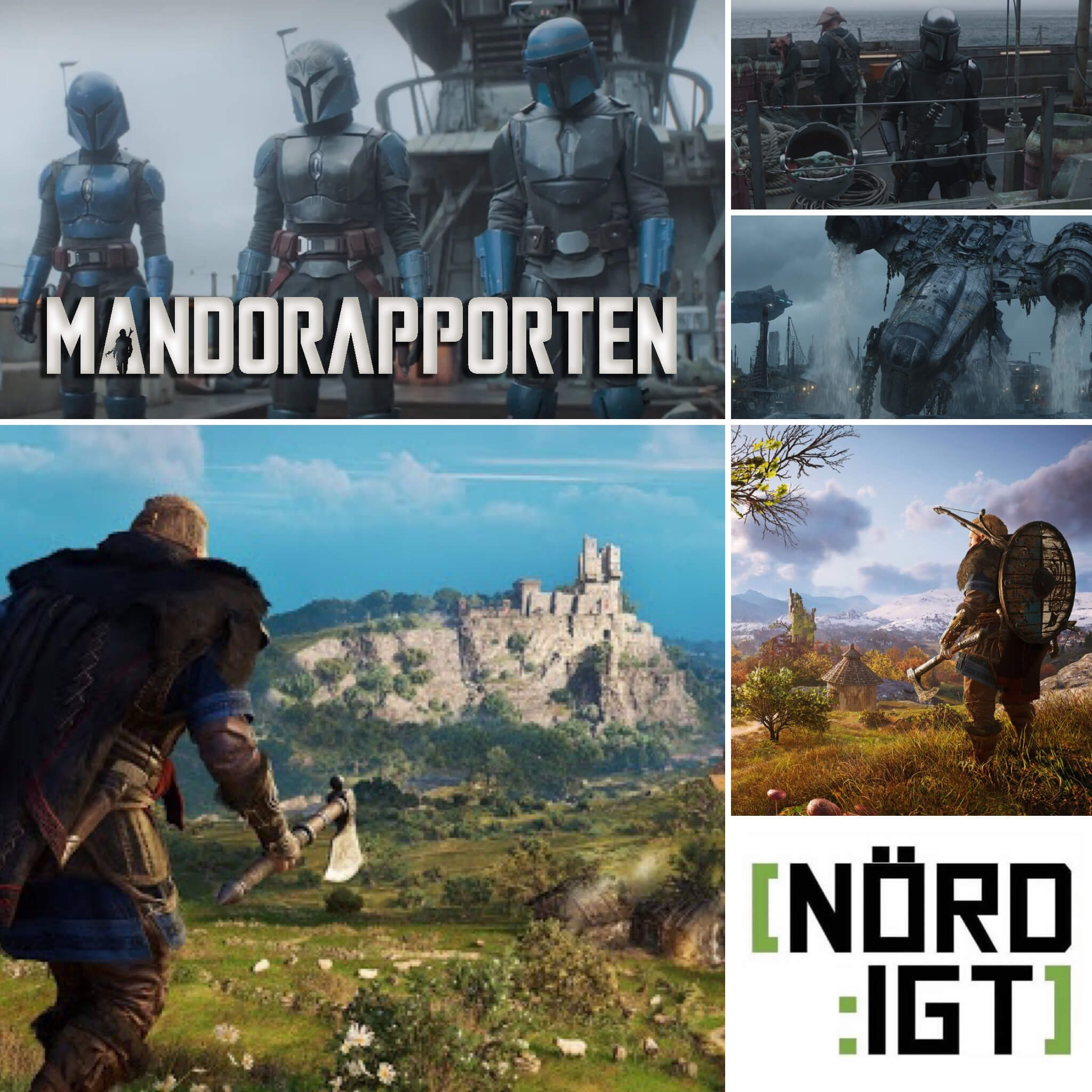 Kort podd denna vecka, men bra snack ändå om vi får säga det själva! Det blir mer av samma sak men med nya ögon och infallsvinklar bland annat.
Hemma hos DupoKjellin inleder Peter och Mats med att syna veckans nördiga nyhetshöjdpunkter, som bland annat inkluderar Star-Lord (who?) i nästa Thor-film, en TV-debuterande Arnold och ett releasedatum för WandaVision! Dessutom kan vi meddela att om man googlar Ubisoft och drama får man upp en jäkla massa olika saker, mycket drama på den fronten på senaste…
Vidare apropå Ubisoft så får vi fler intryck av Assassin's Creed: Valhalla, som Jonas & Tove snackade om förra veckan – nu har även Mats hunnit spela och kan glatt meddela att det finns många pluppar att samla och många sälar att dela ut till spelet! [00:18:32]
Dessutom avslutas podden med en trio då panelen utökas med en nyvaken Vanne (hon jobbar nätter, så…) och tillsammans analyserar de alla senaste avsnittet av The Mandalorian i en Mandorapport (eller ska vi säga Mandalorian Promemorian?) som tittar närmare på den pågående andra säsongens tredje avsnitt som mer än någonsin knyter denna serie till andra installationer i Star Wars-universumet såsom Clone Wars och Rebels till allas stora förtjusning! [00:31:16]
Tack & Förlåt, Puss Hej, This Is The Way!
HÄR kan du lyssna på avsnittet via I LIKE RADIO.
HÄR kan du ladda ner det som mp3.
HÄR hittar du avsnittet via RSS