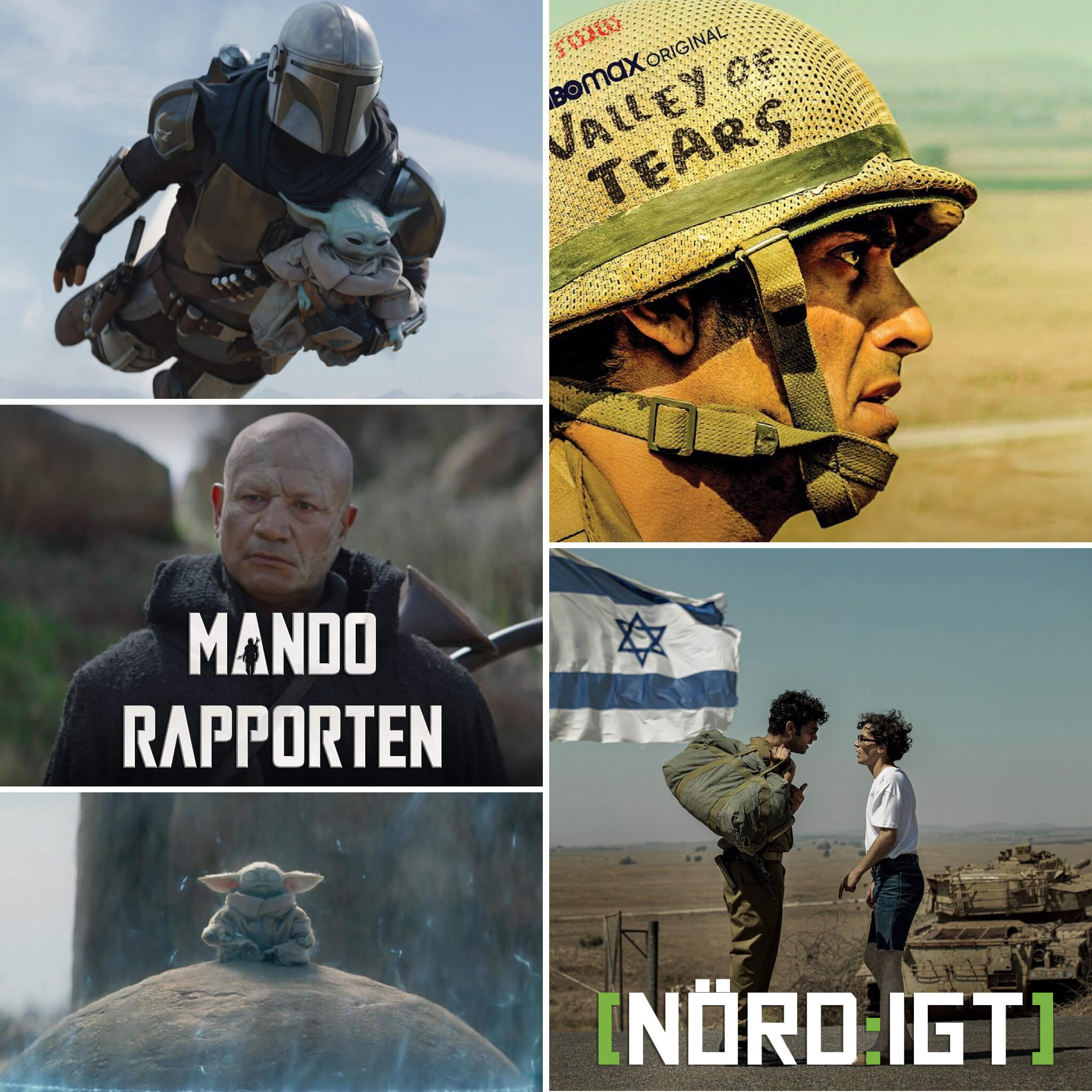 Veckans podd leds av Kjellin som tillsammans med Nylund sitter bekvämt bland kritor och pysselprylar eftersom den nattjobbande Dupo ligger och sover i ett rum bredvid!
Efter det obligatoriska nyhetssvepet som framför allt handlar om filmstudion Warner Bros. senaste bombnedslag till nyhet om att deras samtliga filmer 2021 kommer ha premiär på både bio och HBO Max i USA samtidigt, vilket innebär en stor förändring för filmindustrin! Peter har även grävt fram nyheter kring kommande Spider-Man-filmen, att Oscar Isaac ska få porträttera Solid Snake, fläktsystemen i nya PS5 och en hel del annat!
Mats har även sett HBO-serien Valley of Tears som innehåller israeliskt drama och svenska stridsvagnar!  [00:43:53]
I Mandorapporten analyseras senaste avsnittet The Tragedy och de olika tragedierna, men även alla coola saker som händer i Chapter14! Med bara två ytterligare avsnitt på säsongen börjar det verkligen hetta till storymässigt! [00:52:54]
Tack & Förlåt, Puss Hej, This Is The Way!
HÄR kan du lyssna på avsnittet via I LIKE RADIO.
HÄR kan du ladda ner det som mp3.
HÄR hittar du avsnittet via RSS