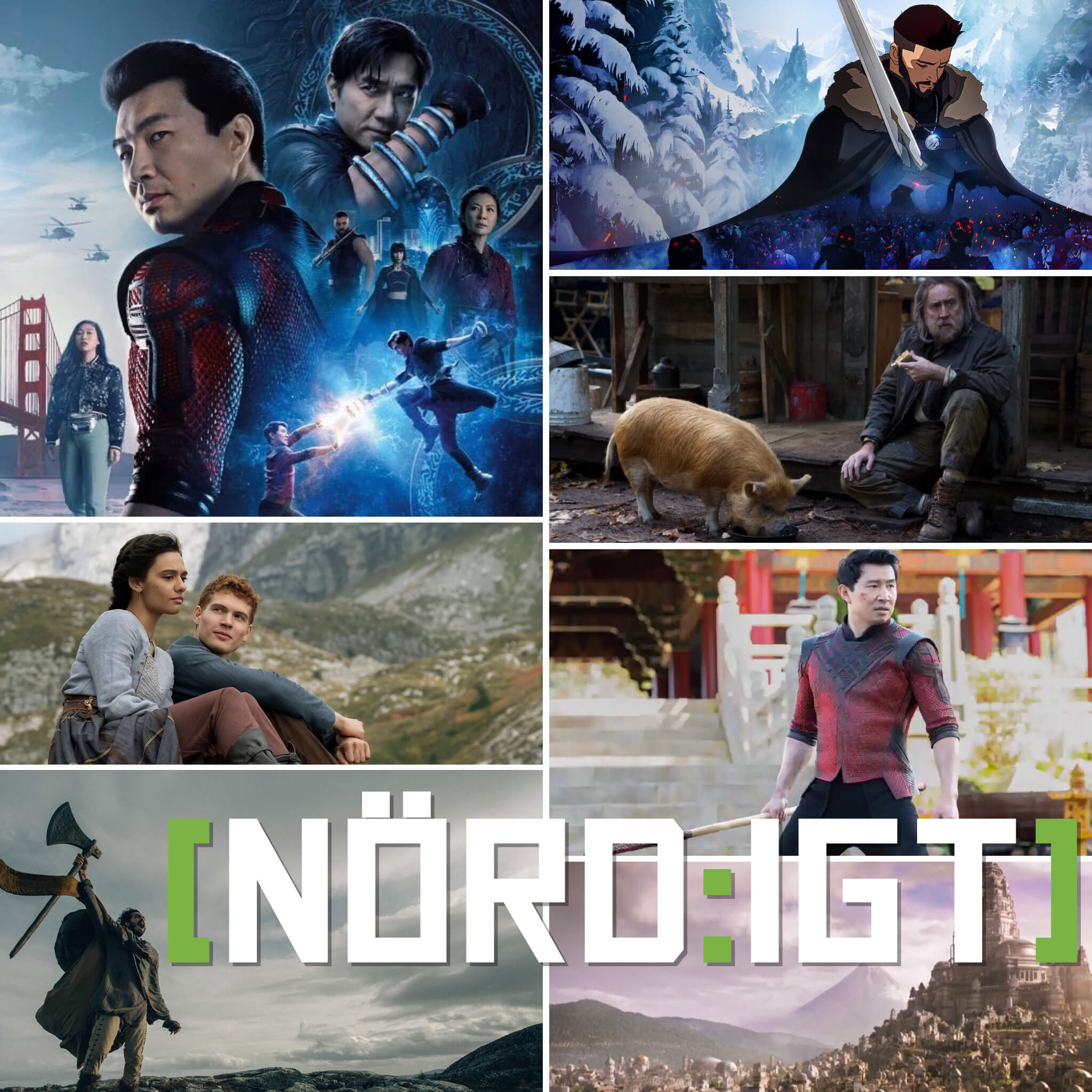 Totalt gubbvälde även denna vecka, förlåt, men prognosen säger att både Malin & Tove åtminstone kan podda nästa vecka! Tills dess får du nöja dig med två Berglöfs, en Nylund och en Kjellin!
Nyhetssvepet bjuder på både det ena och det andra denna vecka, men framför allt så kom ju precis som Niklas trodde en trailer till Wheel of Time-serien som har premiär på Amazon Prime den 19 november. Så den dissikeras och analyseras. Peppen är total om än försiktig!
Sen blir det filmsnack! Mats och Peter har sett senaste, 25:e (!) MCU-rullen i ordningen – Shang-Chi and the Legend of the Ten Rings, en naggande god origin-story med intressanta bikaraktärer, familjedrama och jäkligt snygga fightingscener, även om det i slutakten spårar ur lite i sedvanlig CGI-soppa. Helt klart sevärd i vilket fall, om inte annat för de spännande post-credit-scenerna som hintar om framtiden…
Bröderna Berglöf snackar även om animerade Netflix-filmen The Witcher: Nightmare of the Wolves som är en prequel som kan hjälpa till att stilla törsten i väntan på säsong 2 med Henry Cavill & Co.
Niklas har dessutom sett The Green Knight med Dev Patel som riddare vid runda bordet och Pig med Nicholas Cage som… husse till en gris! Båda prisas med sälar så det står härliga till, även om vi ska varna om att det är speciella filmer – du vet sådana där filmer som Niklas diggar. Men det låter hur som lovande!
Så ser veckans podd ut! Tack & Förlåt! Puss Hej!
HÄR kan du lyssna på avsnittet via I LIKE RADIO.
HÄR kan du ladda ner det som mp3.
HÄR hittar du avsnittet via RSS