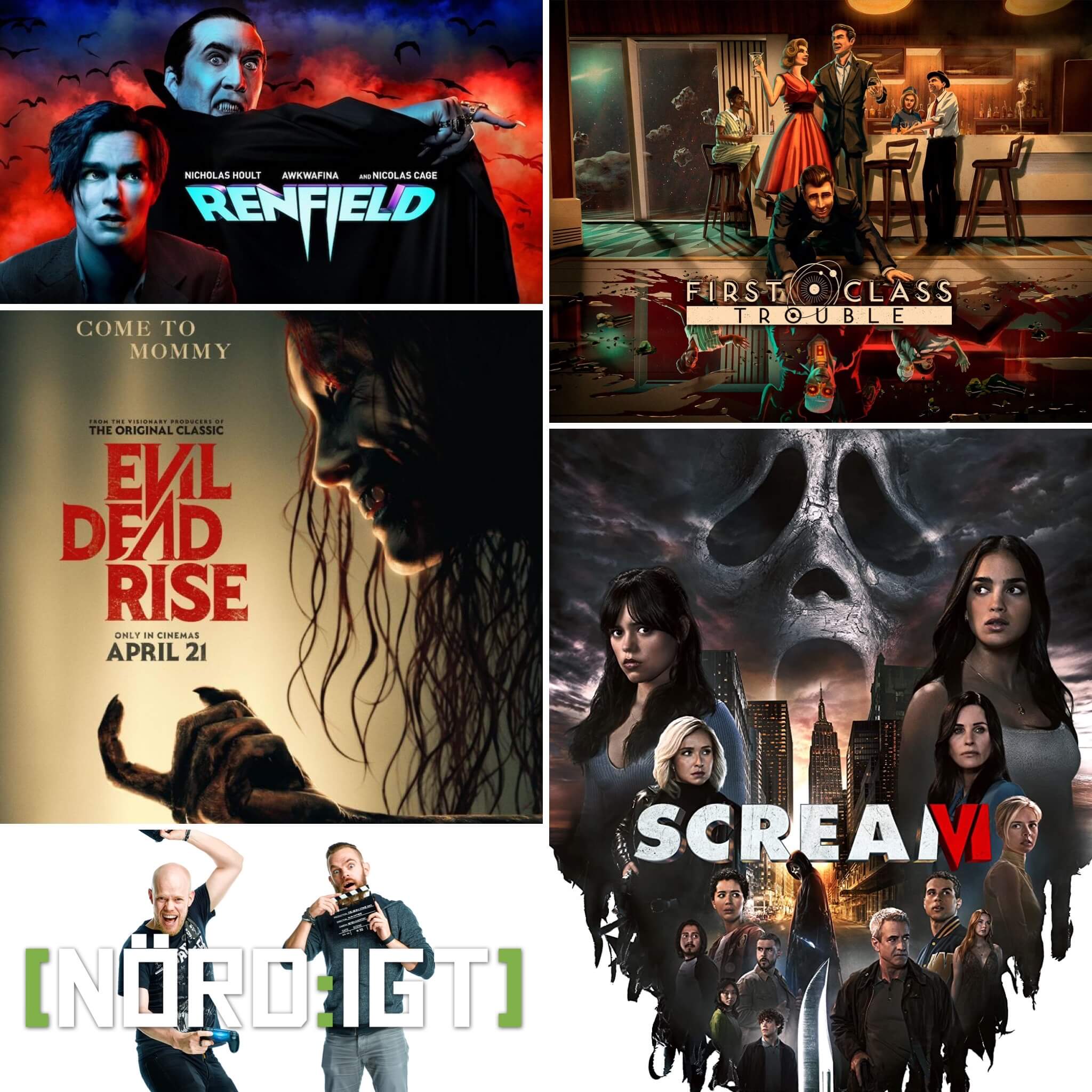 Kortvecka och manfall, men Jonas och Niklas är på plats!
Vi börjar i vanlig ordning med ett nyhetssvep, det blir en uppdatering i Blizzard-Activision Microsoft följetongen, Lord of the Rings MMO, ny Walking Dead spin-off och en del annat.
Efter det blir det film! Niklas har sett Scream VI, en direkt uppföljare på Scream (2022), han är även sett Evil Dead Rise, senaste tillskottet i Evil Dead-franchisen(?) och så återbesöker vi Renfield som nu även Niklas har sett.
I speldelen pratar vi om det Among Us liknande Survival/Social Deduction-spelet First Class Trouble som både Jonas och Niklas har spelat!
Tack & Förlåt, Puss Hej!
Här hittar du avsnittet via RSS