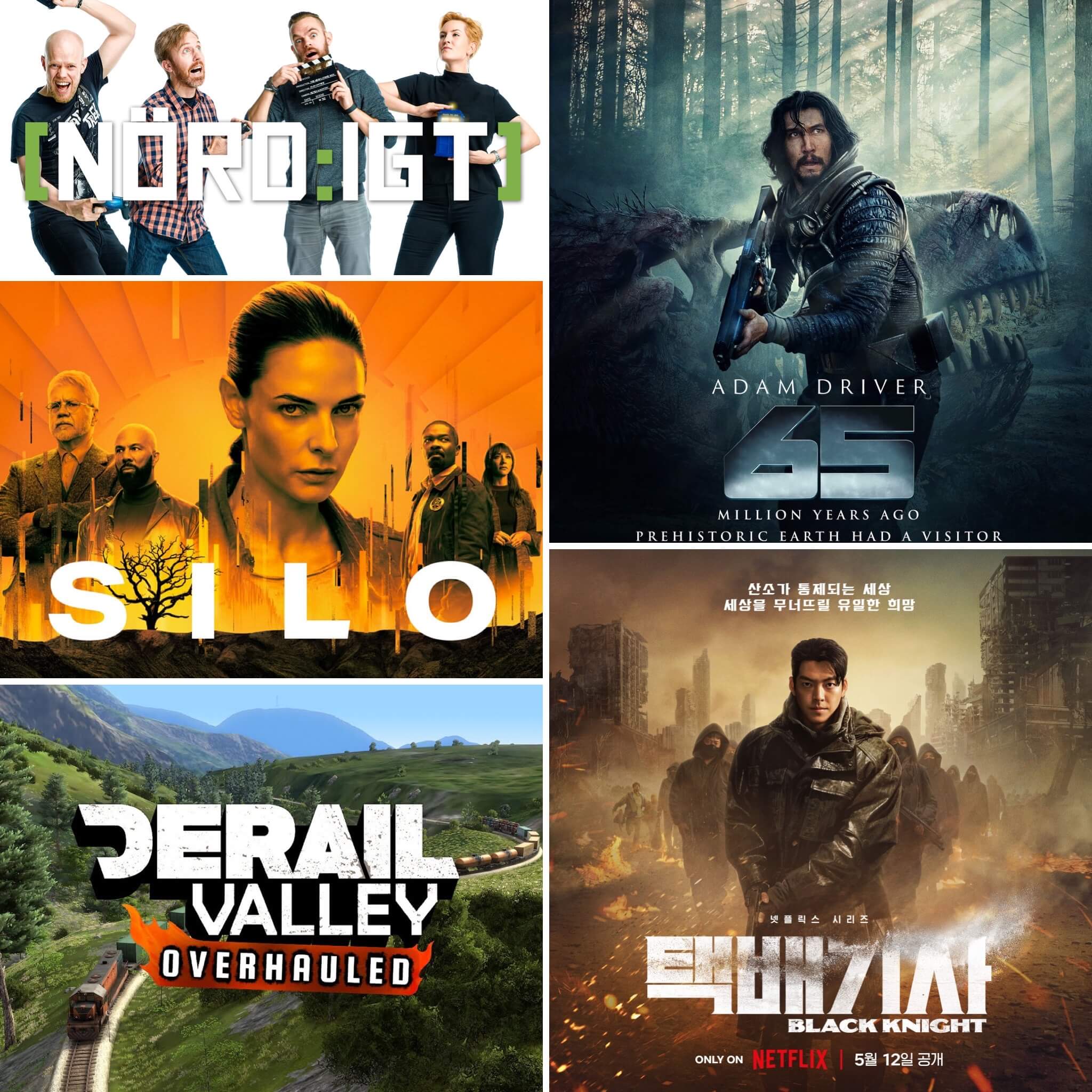 Vi är lite fler än vanligt den här veckan, när fyra personer samlas i studion!
Jonas, Niklas, Mats och Tove samlas kring mikrofonerna denna onsdagkväll. Ett traditionsenligt nyhetssvep inleder veckans pod, med en spelbar version av Nicholas Cage, Blizzcon (!), något slags vagt definierad Alien/Predator-serie, en nyversion av White Men Can't Jump (som en av panelmedlemmarna sett oväntat många gånger) och Martin Scorseses episka storfilm Killers of the Flower Moon.
Niklas har sett en tv-serie som Mats har sett fram emot, och tvingas grusa (?) dennes förhoppningar om efter-apokalyps-historien Silo. Och Tove har, sin vana trogen, kollat in lite koreanskt. Den här gången är det mer postapokalyps, i form av serien Black Knight. Därefter pratar Niklas lite om vad vi hoppats skulle bli en kalkon med glimten i ögat: 65. Hade vi rätt? Det får du veta här. Slutligen berättar Mats varför mys-tågsimulatorn Derail Valley är värd nästan fullpris fastän spelet ännu är i early access.
Tack & Förlåt, Puss Hej!
Här hittar du avsnittet via RSS