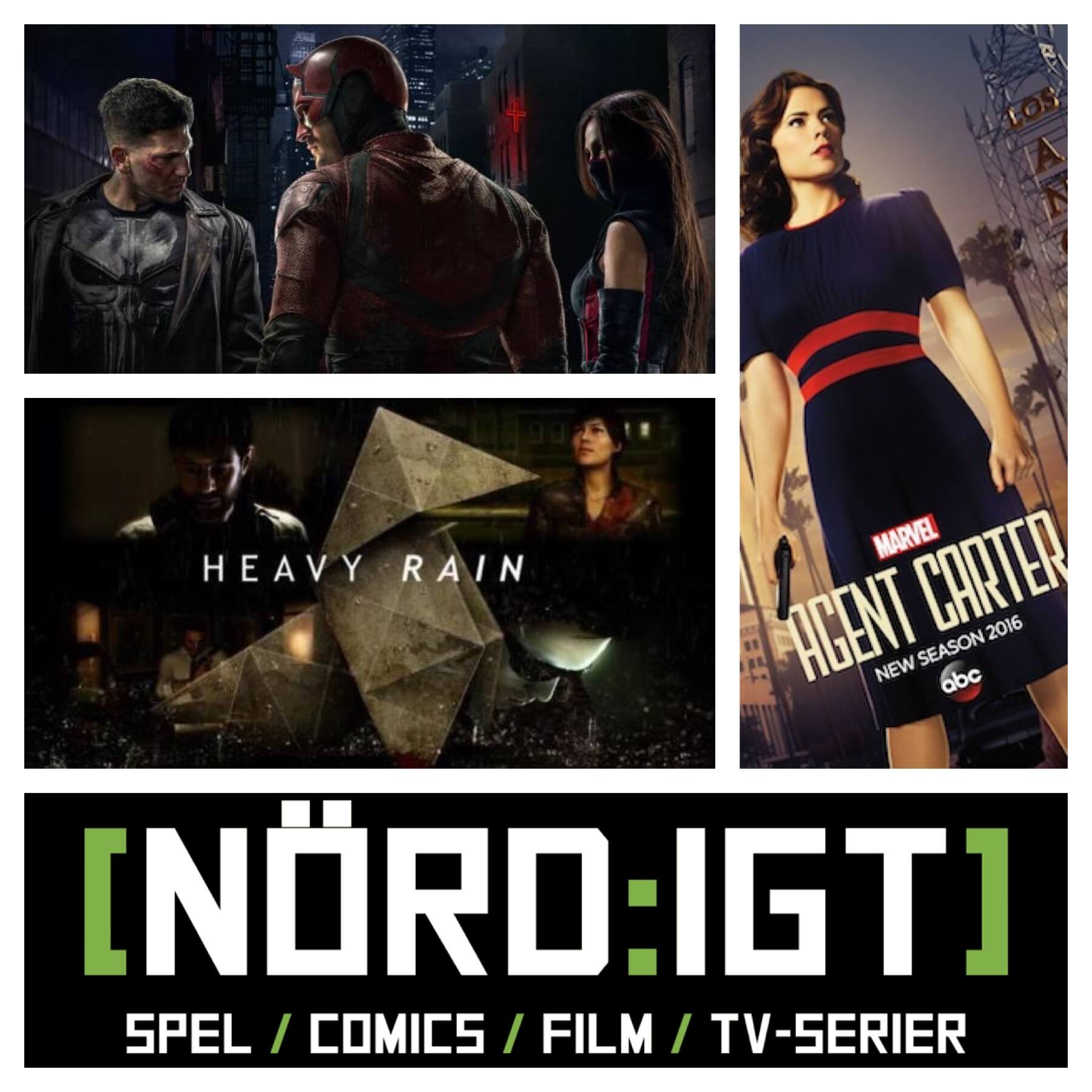 Den här veckan ägnar vi oss åt Marvels TV-universum, och de nya säsongerna av Daredevil och Agent Carter. Det blir också en del nytt och gammalt i spelväg, och en del spridda skurar med lyssnarmejl.
Veckans panel består av Peter, Niklas, Victor, Mats och Tove, och vi inleder med att dyka ned i postsäcken. Det avverkas (livsviktiga!) frågor om både Game of Thrones och Doctor Who.
I spelsegmentet får Mats äntligen säga sitt om The Division, som tillsammans med Victor har testat både co-op och pvp-funktionerna. Tove har lirat den restaurerade versionen av Heavy Rain, och vi pratar också allmänt om spelets betydelse och utvecklarna Quantic Dream.
I TV-seriedelen blir det 100 procent Marvel-snack. Peter har sett hela den nya säsongen av Netflix Daredevil, medan Tove, Mats och Victor har sett ett gäng av de första avsnitten. Det är ingen direkt spoiler att vi fortsätter att gilla den rödklädde, blinde hjälten i Hell's Kitchen.
Slutligen tar vi också tempen på andra säsongen av Agent Carter, en mer lättsam och puttrig superhjälteserie i Marvels TV-universum.
Tack och förlåt!
Puss Hej!
HÄR kan du lyssna på avsnittet via I LIKE RADIO.
HÄR kan du ladda ner det som mp3.
HÄR hittar du avsnittet via RSS