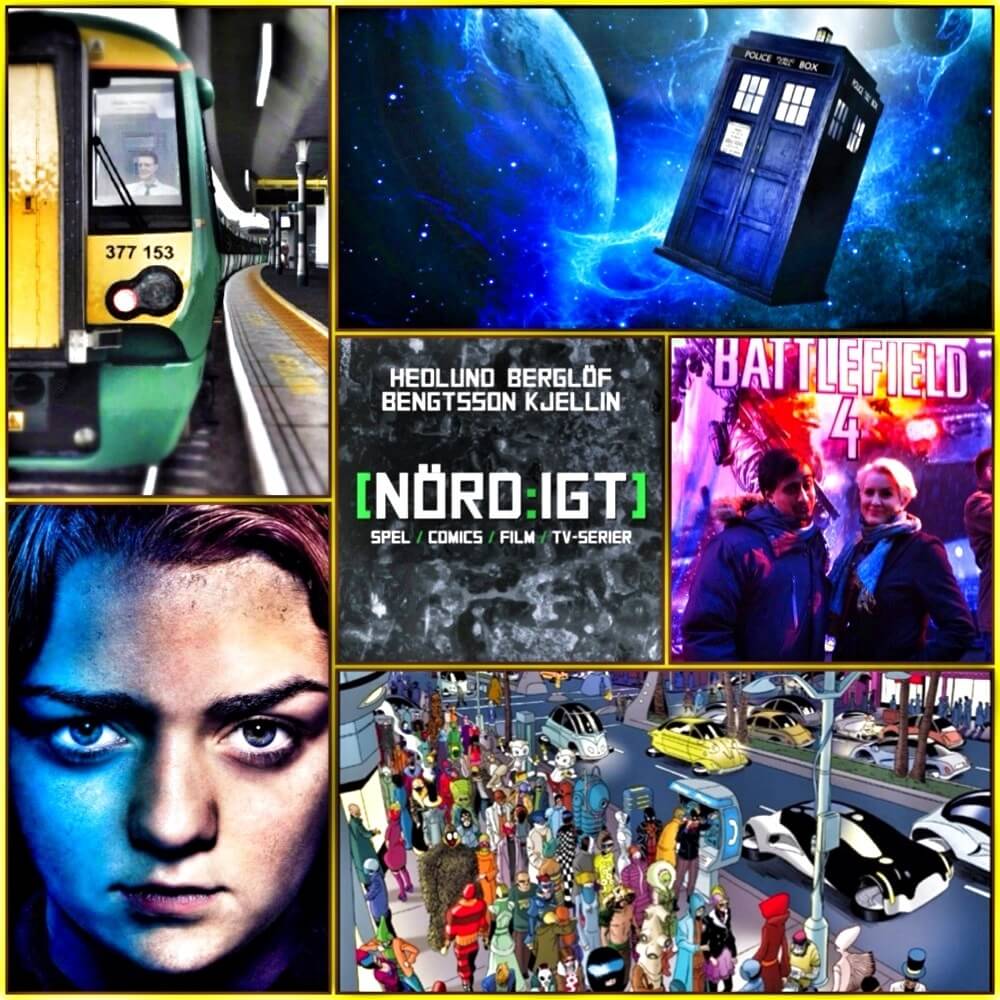 Winter's coming samtidigt som vi hoppas på vårens coming! Välkommen in i nördkvämet och värm dig! Dags för ännu ett avsnitt av [NÖRD:IGT] där vi gräver ner oss i de där sakerna som vi och du älskar allra mest. Den här veckan får vi dessutom hjälp och stöd av Mats "Bokhyllan" Nylund (MCV Nordic, PC Gamer).
Vi börjar med att diskutera och dela med oss av våra och dina åsikter om det som hände med PayDay 2/Overkill tidigare i veckan.
Sen slänger vi om ordningen lite och vandrar in i TV-seriedelen för att peppa kring Game Of Thrones säsong 3 och vara lite oroliga för Dr. Who's nystart av säsong 7.
Sen kommer Comicsdelen och Peter hyllar något digitalt (!) som kommer från Brian K. Vaughn: The Private Eye. Länken till serien hittar du HÄR.

Varför hette ena låten "Ankliv" och den andra "Knattar"? Svaret finns i denna podcast.
Därefter dundrar vi in i Speldelen med prat om premiärintrycken från Battlefield 4, mobilspelet Ridiculous Fishing, ARMA 3-alfan och Train Simulator 2013.
Och hela paketet avslutas med Filmdelen där vi recenserar GI Joe: Retaliation, The Croods och Kjellin reagerar på nya The Wolverine-trailern.
Matig och mumsig mastodontpodcast. Men framför allt: det är [NÖRD:IGT].
Trevlig lyssning!
HÄR kan du lyssna på avsnittet via I LIKE RADIO.
HÄR kan du ladda ner det som mp3.
HÄR hittar du avsnittet via RSS