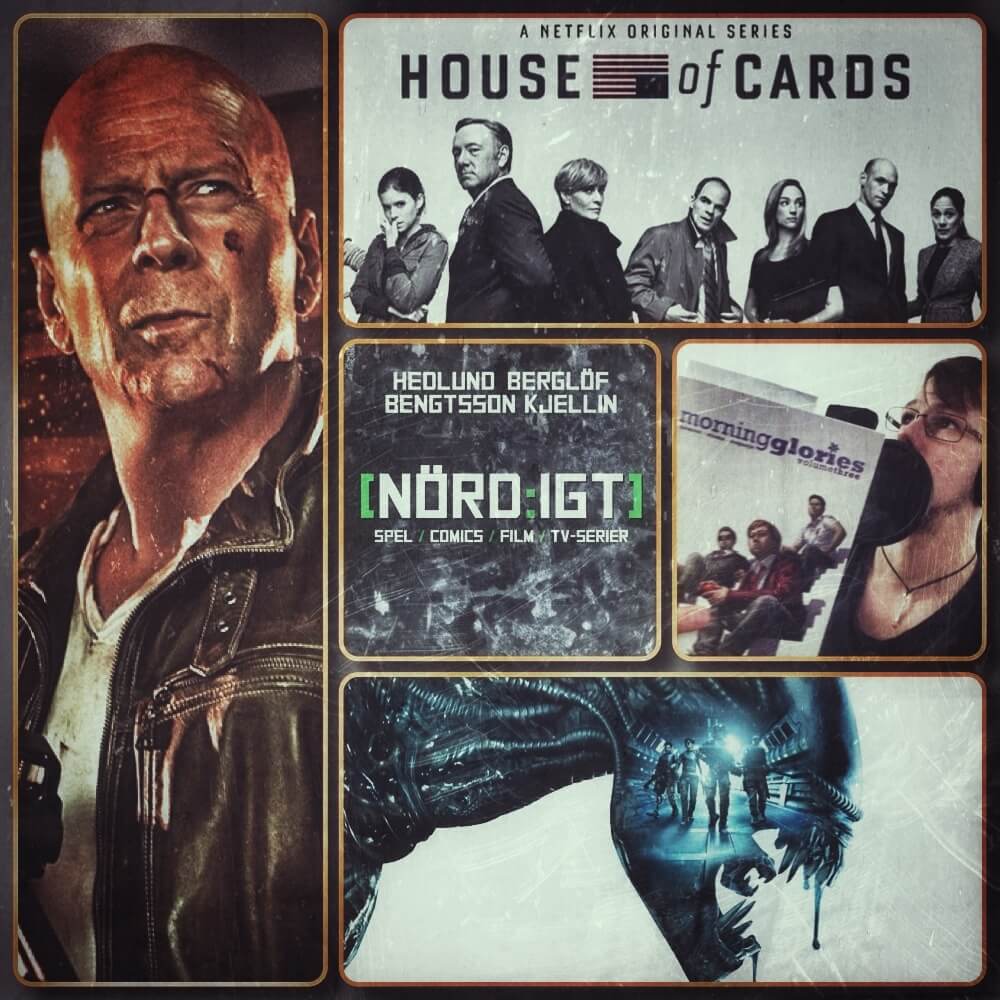 Innan du börjar lyssna denna vecka så vill vi bara påminna dig om att denna episod spelades in onsdagen INNAN Sony annonserade Playstation 4.
Med det sagt så blev det torsdag efter klockan 10.00 igen! Och nu har du snart EP 15 i din hand/fot/telefon/dator/skinkmacka.
Diskussionen denna vecka handlar om Rum 404 och är väldigt intressant, mycket tack vare alla lyssnare som vill slänga in saker i rummet för evigt.
I Speldelen handlar det om Hitman HD Collection, Aliens: Colonial Marines och Hedlunds lite annorlunda recension av/reaktion på Euro Truck Simulator 2.
I Comicsdelen får du höra en förvirrad men intresserad Kjellin prata om Morning Glories.
I TV-seriedelen pratar vi om House of Cards med Kevin Spacey och om huruvida Netflix är något på spåren kring formatet.
Och i FIlmdelen får du äntligen njuta av recensionen av A Good Day To Die Hard. Eller, vi kanske ska skriva "njuta". Vi är inte riktigt säkra.
Och någonstans mitt i detta göttiga delas det ut en SEAL OF APPROVAL!
Trevlig lyssning!
HÄR kan du lyssna på avsnittet via I LIKE RADIO.
HÄR kan du ladda ner det som mp3.
HÄR hittar du avsnittet via RSS