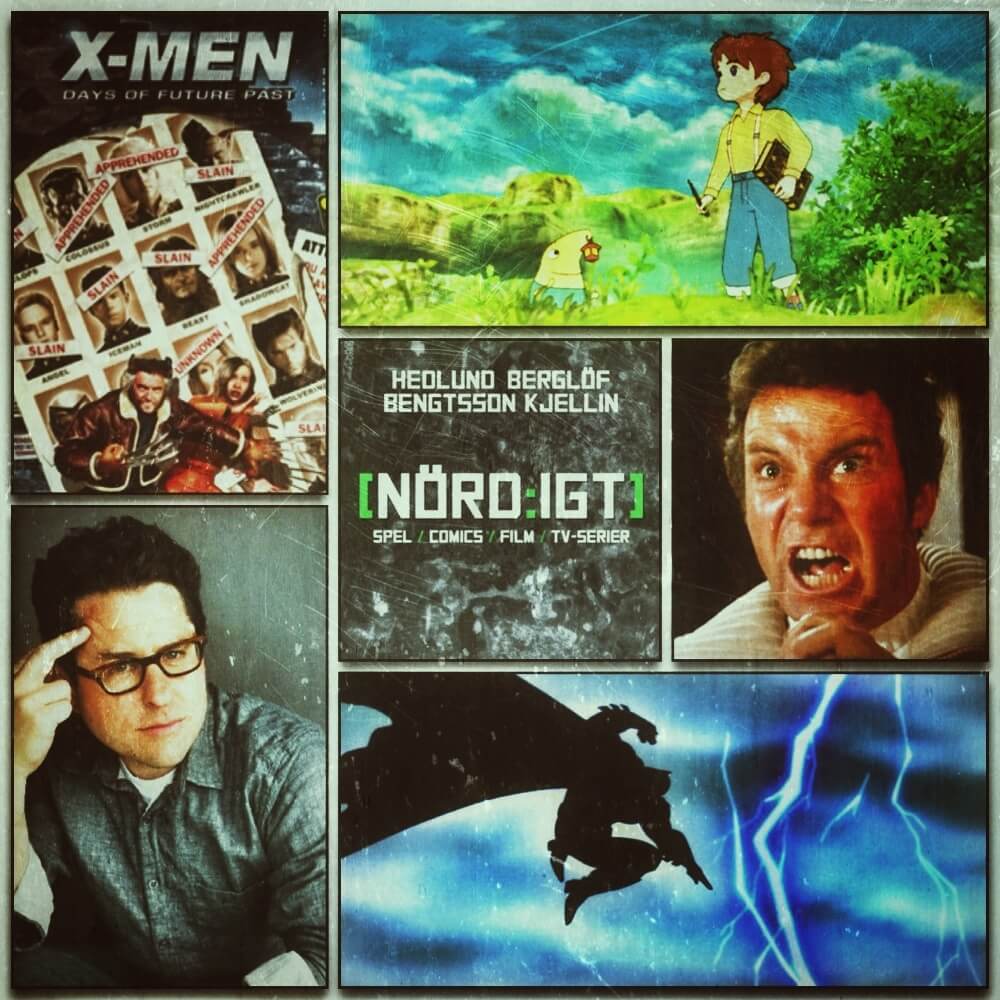 Tack för ditt tålamod! Vi råkade igår ut för en glappande liten sladd som valde att lägga på ett halvmysigt brummande på inspelningen som vi var tvungna att brusreducera bort i efterhand. Vi har nu pratat allvar med tidigare nämnda kabel och alla är överens om att det inte får gå till på det här sättet i framtiden. Förhoppningsvis så kommer du heller inte märka någon större skillnad på ljudkvalitén heller.
Med det sagt så är det dags för veckans show!
Vi börjar med att gå igenom våra och dina reaktioner på nyheten om att J.J. Abrams är mannen som ska ge nytt liv åt Star Wars.
I speldelen brinner Hedlund av på EDF 2017 till PS Vita och Berglöf och Bengtsson börjar lukta säl när de pratar om Ni No Kuni.
Den här veckan slår vi till viss del även ihop Comics-delen med film- och TV-serie-delen när Kjellin och Hedlund tar sig an Frank Millers The Dark Knight Returns och ger sina åsikter om både originalverket och de nya animerade filmerna!
Du får också matiga fakta i Jonas-segmentet "Var du ska starta idag, för att bli en Trekkie imorgon" och vi avslutar med en potentiell nerdgasm när Peter ger oss all fakta om X-MEN: Days of our life's … Eller Day Of Future's Past.
KEITH!
Trevlig lyssning!
HÄR kan du lyssna på avsnittet via I LIKE RADIO.
HÄR kan du ladda ner det som mp3.
HÄR hittar du avsnittet via RSS