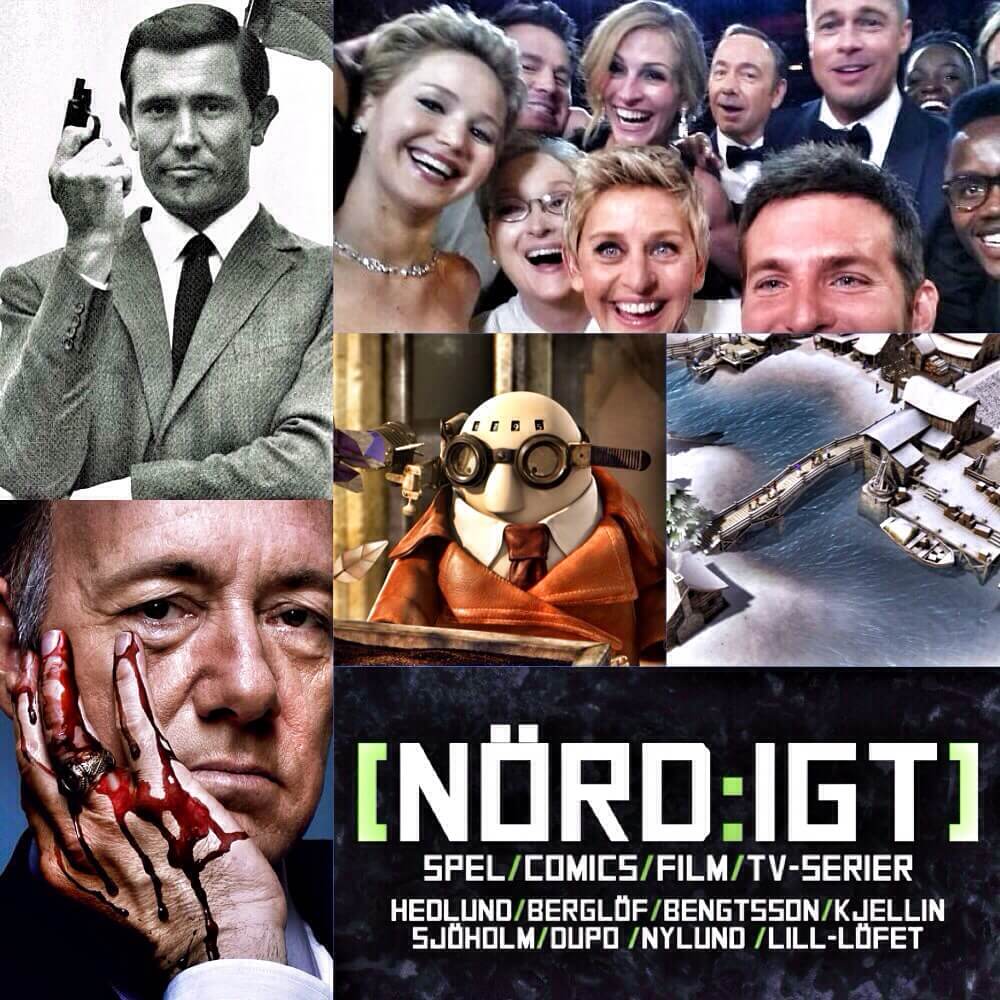 Det här är nog första gången en person pryder podcastomslaget med två bilder på sig själv i olika sammanhang. Grattis Kevin Spacey, du får en Mats-Säl för det! Och DU får EP61 av den här podden!
Vi startar showen i Speldelen där Bengtsson kryper in i indiehörnan och pratar om Banished. Sen tar Kjellin upp all info om det nyannonserade Batman Arkham Knight.
I TV-delen pratar Hedlund och Niklas "Lill-Löfet" Berglöf om säsong 2 av House Of Cards och lite True Detective – och de lyckas undvika spoilers ganska bra!
Sen kommer veckans stora pusselbit: Filmdelen. Där pratar Bengtsson om Mr. Hublot, Berglöf snackar The Monuments Men och Lill-Löfet sammanfattar Oscargalan 2014. MASSIVT!
Tack och förlåt!
Avsnittet kan du lyssna på här eller ladda ner det som mp3:

HÄR hittar du avsnittet via RSS