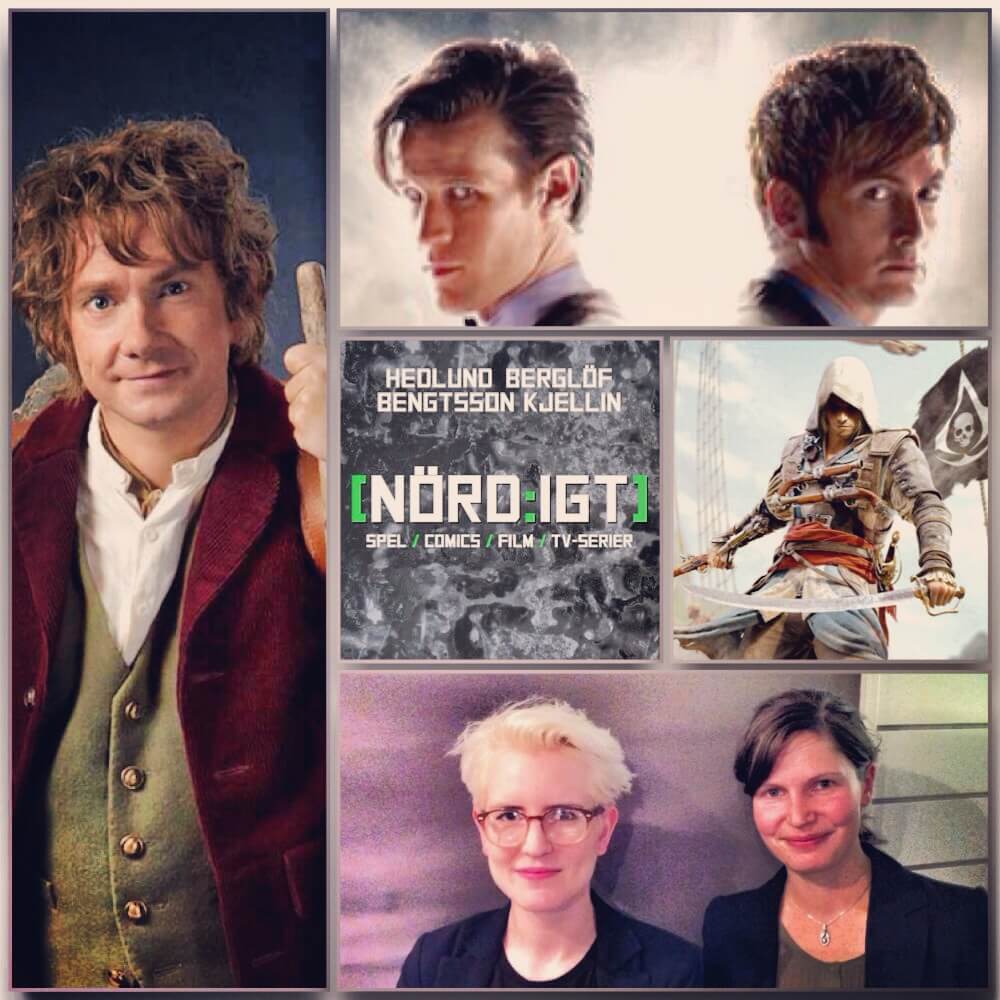 Den här podcasten är byggd på passionen och kärleken till nörderiet. Vi har valt att fokusera hårdast på spel, comics, film och TV-serier men om du följt oss en längre tid så vet du att vi gärna glider in i alla möjliga nördiga ämnen och saker längs vägen.
Den här veckans avsnitt ger oss återigen chansen att få höra mer om ett nörderi som vi alla är nyfikna på eller bara provat lite grann och det är alltid lika galet intressant att höra om detaljerna kring något så här geekigt.
Veckans show börjar med prat om LAJV med gästen Miriam Lundqvist från Lajvverkstaden. Vi tar reda på om lajv bara handlar om troll och svärd och lär oss rollspela som siffran 5. Vi får även reda på hur man kan utöva pedagogik med lajv och varför en smedja är bättre än att spela mobilspel i sängen när man inte kan sova.
Efter det tar vi oss in i TV-seriedelen där Doctor Who får glänsa (as usual) och Dracula får alldeles för mycket tid. Lill-Löfet kryddar med lite vilset Netflix- och HBO-snack, han har ju trots allt gåvan av talets begåvning. Eller hur var det?
I Speldelen recenserar Bengtsson Assasin's Creed IV: Black Flag och Berglöf droppar minnen om World Of Warcraft.
Och i Filmdelen får Bengtsson en joygasm över Maleficent-trailern och Lill-Löfet berättar om sina underbara 9 timmar ihop med extramaterial till The Hobbit Extended Edition på bluray/blåstråle.
Känner du hur det börjar lukta torsdag?
Avsnittet kan du lyssna på här eller ladda ner det som mp3:

HÄR hittar du avsnittet via RSS