Jag får ofta frågan "var ska man börja om man vill titta på Doctor Who?". Det kan kännas helt överväldigande eftersom serien pågått i 50 år. Därför bör man förslagsvis börja på säsong 1 av New Who, rebooten av serien, (man brukar skilja på New Who och Classic Who) med Christopher Eccleston och Billie Piper i huvudrollerna.
Nya Who har dock flertalet webbepisoder och specialavsnitt som inte räknas till de ordinarie säsongerna. David Tennants sista avsnitt tillhör exempelvis inte någon säsong (listas inte ordentligt på imdb). Dessa avsnitt finns heller inte att streama på svenska Netflix.
Så för att man inte ska missa viktiga avsnitt utan att råka bli spoilad (vilket man garanterat blir om man går in på Wikipedia eller Google) har jag satt ihop en lista med den kronologiska tittarordningen (den finns på Wikipedia, men som sagt. Spoilers). Miniepisoderna som nämns nedan är inte nödvändiga att se, men en del ger svar på viktiga frågor och andra bidrar med väldigt underhållande extramaterial. Och vill man gräva ännu djupare i Doctor Who efter man sett serien, kan man förstås dels dyka ned i Classic, dels kolla upp Doctor Who Confidential – en bakom kulisserna-serie som pågick under New Who säsong 1-6 (de är svåra att hitta dock).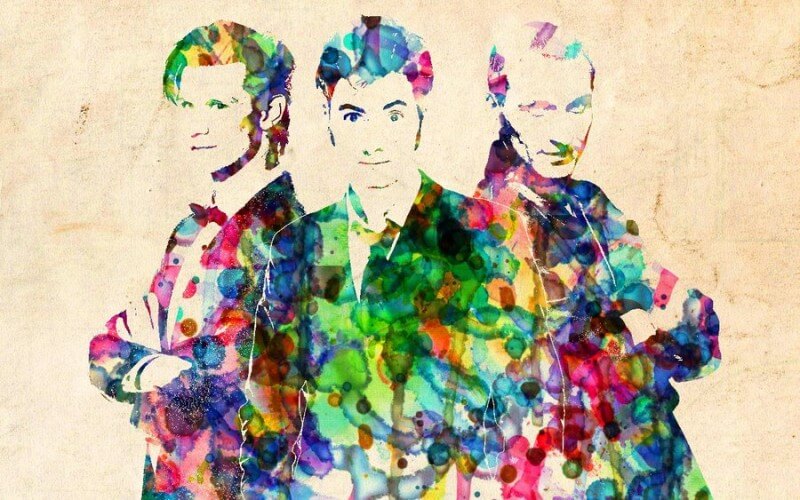 Här följer den kronologiska, spoilerfria listan!
Julavsnittet mellan S1-2, "The Christmas Invasion"
Julavsnittet mellan S2-3, "The Runaway Bride"
Julavsnittet mellan S3-4, "Voyage of the Damned"
 David Tennants fem specialepisoder, post säsong 4, pre säsong 5
Julavsnittet "The Next Doctor"
Julavsnittet mellan S5-6, "A Christmas Carol"
Julavsnittet mellan S6-7, "The Doctor, the Widow and the Wardrobe"
Julavsnittet i mitten av säsong 7, "The Snowmen"
50-årsjublieumsavsnittet "The Day of the Doctor"
Julavsnittet mellan S7-8, "The Time of the Doctor" (sänds 25/12 2013)
Hoppas den här listan har varit till hjälp för några vilsna men villiga Who-tittare därute!
Trots att jag klagar väldigt mycket på seriens utveckling, är Doctor Who trots allt världens bästa tv-serie.
God jul och gott nytt år, Whovians och icke-Whovians!
//Bengtsson