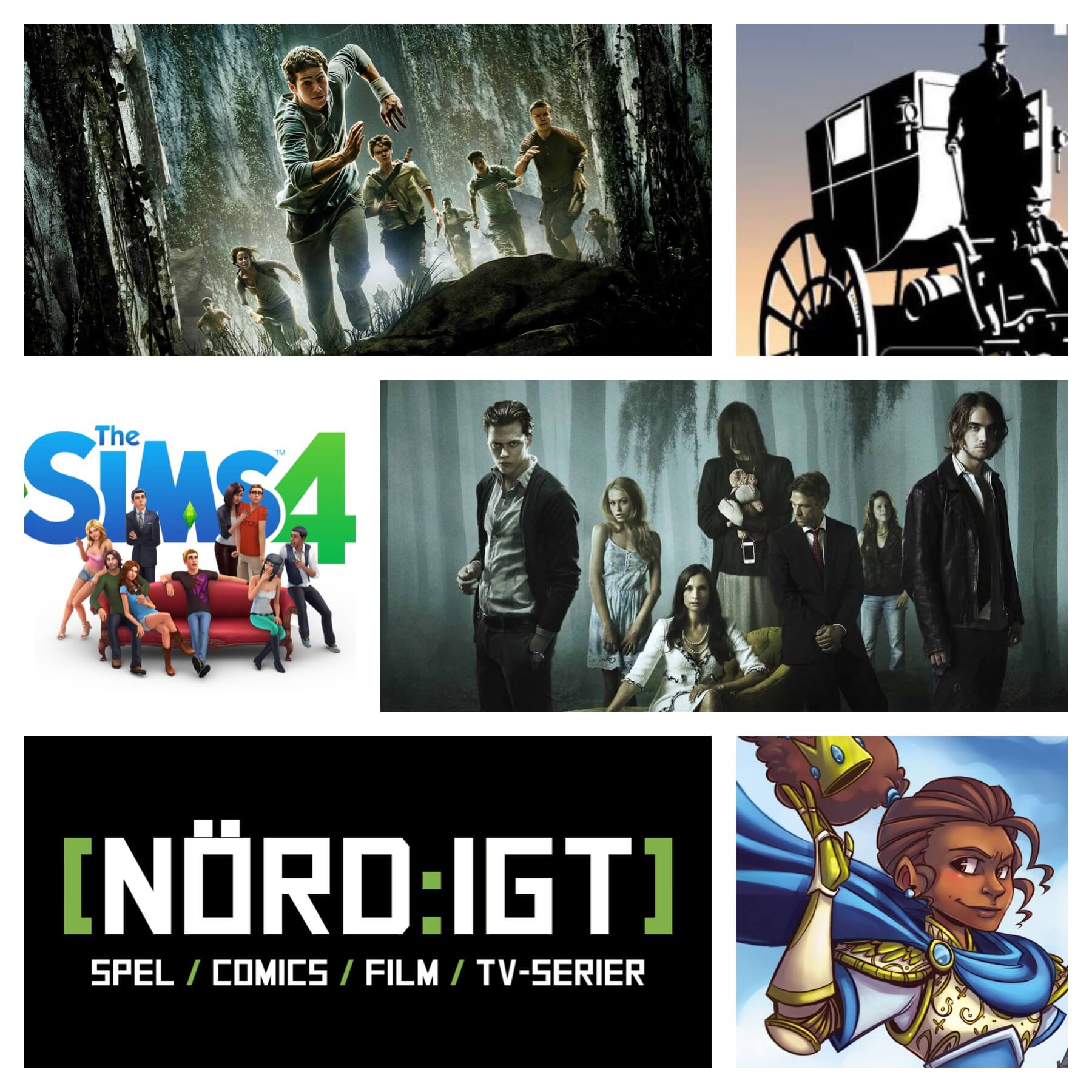 Tyvärr fick vår efterlängtade gäst Kodjo Akolor förhinder och kunde inte närvara i veckans podd. Vi sparar era kommentarer och hoppas att han snart har tid att komma tillbaka!
Lyckligtvis är episod 76 likväl fullmatad av samma vanliga idioti och nörderier. Tove och Mats har simmat väl och länge och ger sitt omdöme om en av höstens stora spelreleaser, The Sims 4. Tove vurmar också för det Jules Verne-inspirerade indiespelet 80 Days. Vanne och Peter har å sin sida sett både säsong ett och två av Hemlock Grove och försöker reda ut om tv-serien fortfarande är oklar.
Vidare har Tove sett nya dystopiska actionrullen The Maze Runner, medan Mats denna vecka står för comics-tipset Princeless.Vi betar också av lite lyssnarmejl – mycket serieorienterat om bland annat what if-scenarion, svenska serietidningar och maffiga dödsdueller.
Tack och förlåt!
Puss hej!
Avsnittet kan du lyssna på här eller ladda ner det som mp3:

HÄR hittar du avsnittet via RSS