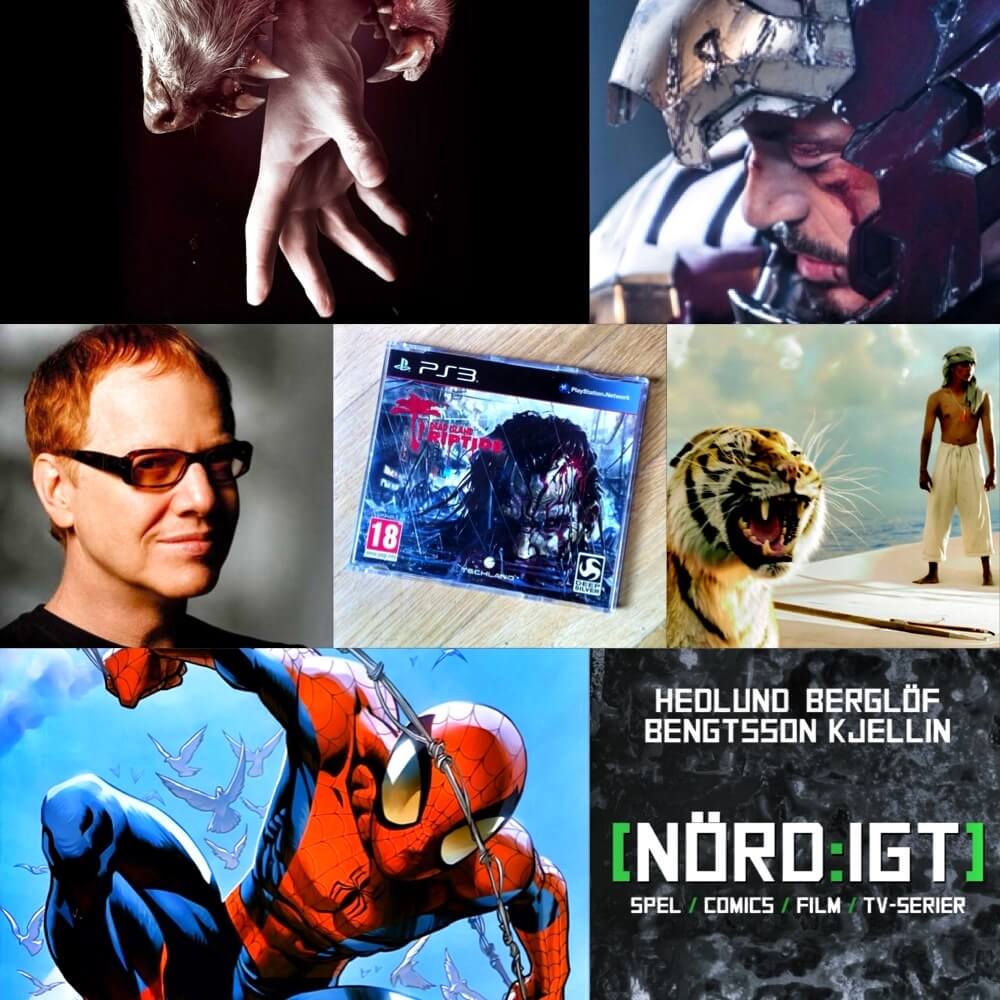 Indier och Pakistanier ser likadana ut, men det betyder inte att de är samma sak. Denna jämförelse tycker Hedlund att man kan trycka på ketchup och bearnaise också. Är ketchup en sås?
Välkommen till EP24 av [NÖRD:IGT]
Denna vecka vandrar vi inte bara igenom smalökarnas rike, vi fokuserar såklart mest på det som vi kan något/lite om: nörderi.
Diskussionen denna vecka handlar om soundtracks. Vi ville att DU skulle dela med dig av dina favoriter och det bidrog till att det här blev en av de bästa konversationer och diskussioner vi haft! Tack för hjälpen.
I Filmdelen tar Kjellin och Berglöf och ventilerar sina tankar kring nya Iron Man 3. Vi recenserar dessutom allihopa Life Of Pi och tittar på Thor 2-trailern LIVE i studion.
I Speldelen ber Hedlund om nåd när det gäller Dead Island: Riptide och Bengtsson vurmar över ett analogt brädspel: Cutthroat Caverns!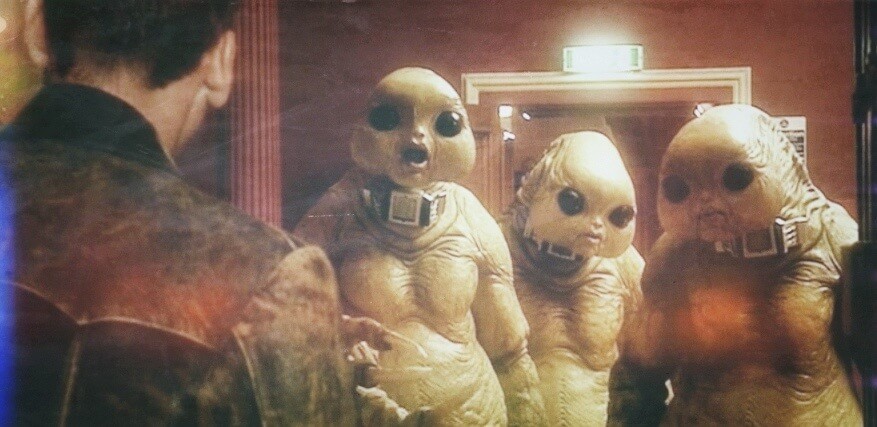 I Comicsdelen så har indiern Hedlund läst första TP:n av Ultimate Spider-Man och bollar sina tankar om den med Kjellin. Inte dark and gritty men inte happy-happy heller?
Och i TV-seriedelen inser Berglöf att det är en jäkla massa som är "lite oklart" när det kommer till Hemlock Grove. Det är även här som Slitheens dyker upp.
Om du märker en ljudskillnad denna vecka så beror det på att vår Ljud-Balk Ivan är bortrest och den allsmäktige John "Fjodor" Swartling har tagit över teknikbiten.
Slutsnackat i textform, nu börjar snacket i ljudform istället! Trevlig lyssning!
HÄR kan du lyssna på avsnittet via I LIKE RADIO.
HÄR kan du ladda ner det som mp3.
HÄR hittar du avsnittet via RSS