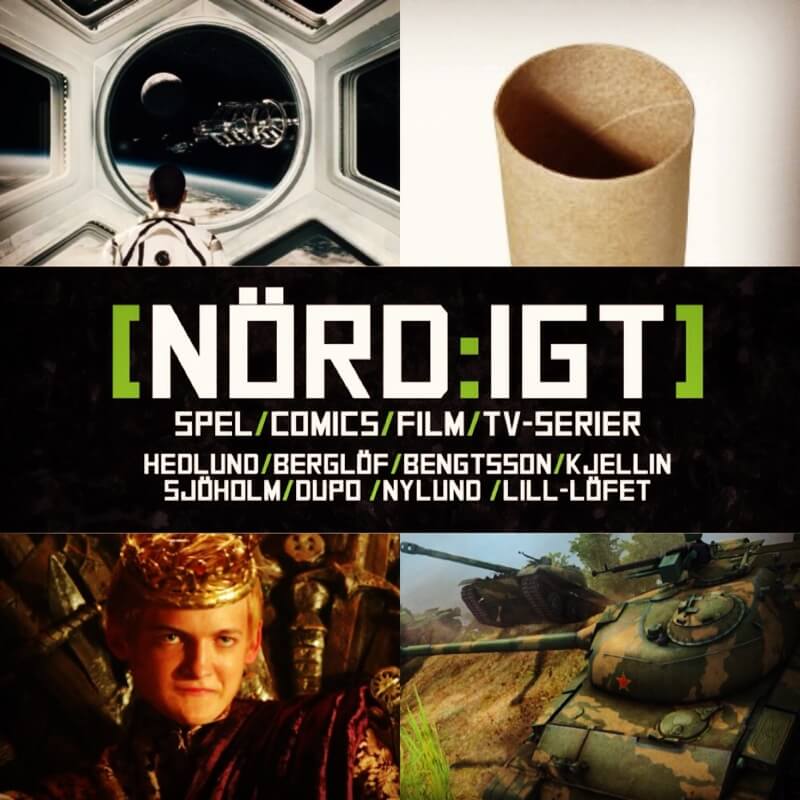 I veckans avsnitt snackar Bengtsson, Nylund, Lill-Löf och Hedlund om vad som egentligen krävs för att berätta en bra historia i ett spel: varför det verkar vara så svårt att skapa historier som drar nytta av spelens unika mekanismer. Många av [NÖRD:IGT]-lyssnarna bidrar också med smarta kommentarer.
Hedlund har äntligen sett Thor: The Dark World, kanske sist i det kända universum. Vi dissekerar hans intryck. Berglöf Jr snackar lite The Hobbit-Blu-ray.
I speldelen berättar Tove hur det är att spela Age of Wonders III, Mats avslöjar att World of Darkness gått ett oblitt öde till mötes, medan World of Tanks tvärtom blir ännu bättre.
Du som inte har sett andra avsnittet av Game of Thrones säsong 4 ska inte lyssna på sista halvtimmen – spoilertutan går varm när vi återupplever ett av seriens mest efterlängtade ögonblick.
Tack & förlåt & Puss Hej!
Avsnittet kan du lyssna på här eller ladda ner det som mp3:

HÄR hittar du avsnittet via RSS