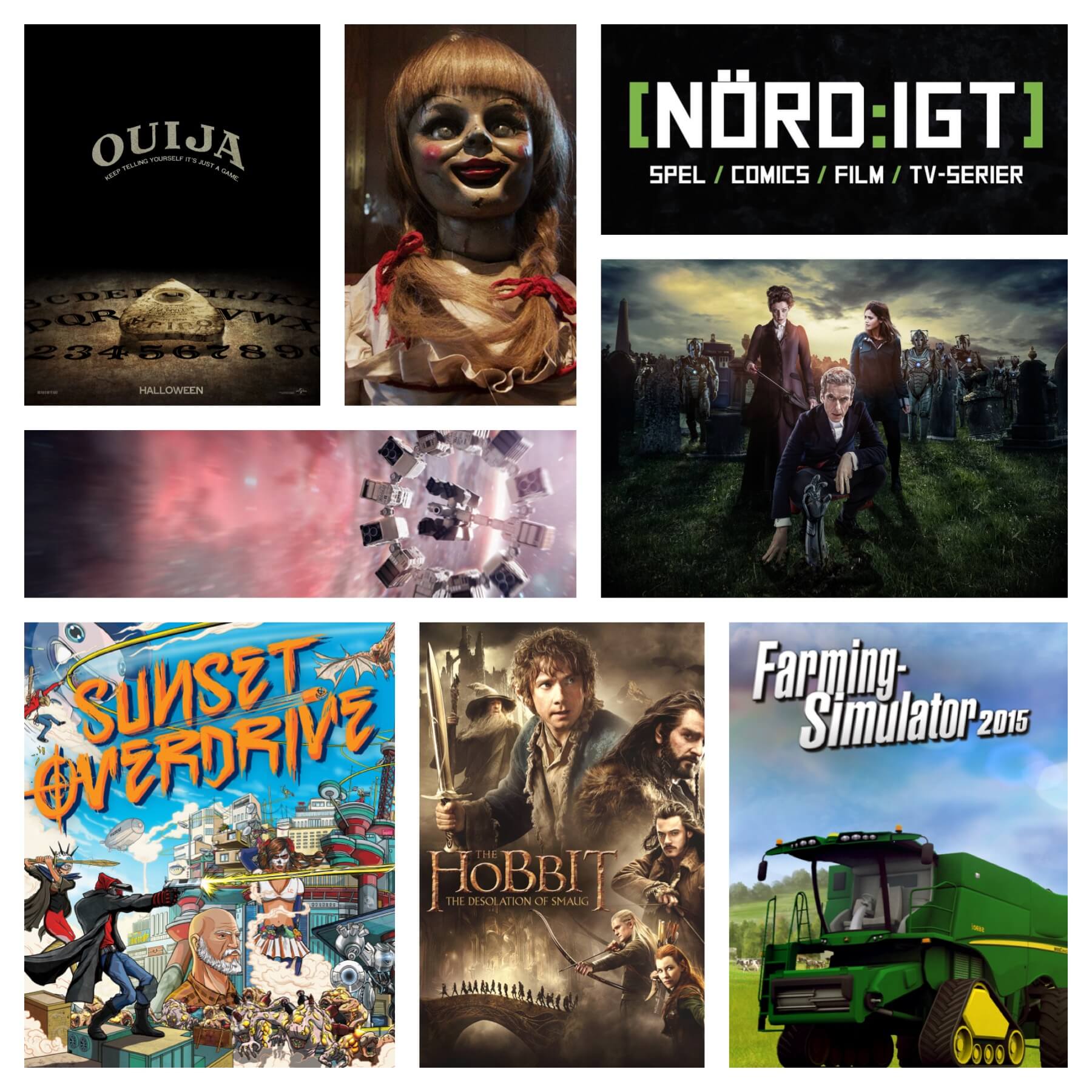 I veckans episod blir det filmbonanza extravaganza!
Niklas har varit och sett Christopher Nolans science-fiction-rulle Interstellar och snackar även om extended edition-versionen och bluray-utgåvan av The Hobbit: The Desolation of Smaug. Tove bjuder på dubbelt upp med skräckfilm med den usla rysaren Ouija och den betydligt mer sevärda Annabelle.
I speldelen rapporterar Jonas om Blizzcon och Blizzards nya, utannonserade spel Overwatch. Tove berättar om det grälla och Microsoft-exklusiva Sunset Overdrive, medan Mats (återigen) får chansen att gräva ned sig i Farming Simulator 2015.
Slutligen spoilar vi sönder och samman Doctor Who säsong 8 och ger våra intryck av både finalen och säsongen i sin helhet.
Tack & förlåt!
Puss hej!
Avsnittet kan du lyssna på här eller ladda ner det som mp3:

HÄR hittar du avsnittet via RSS