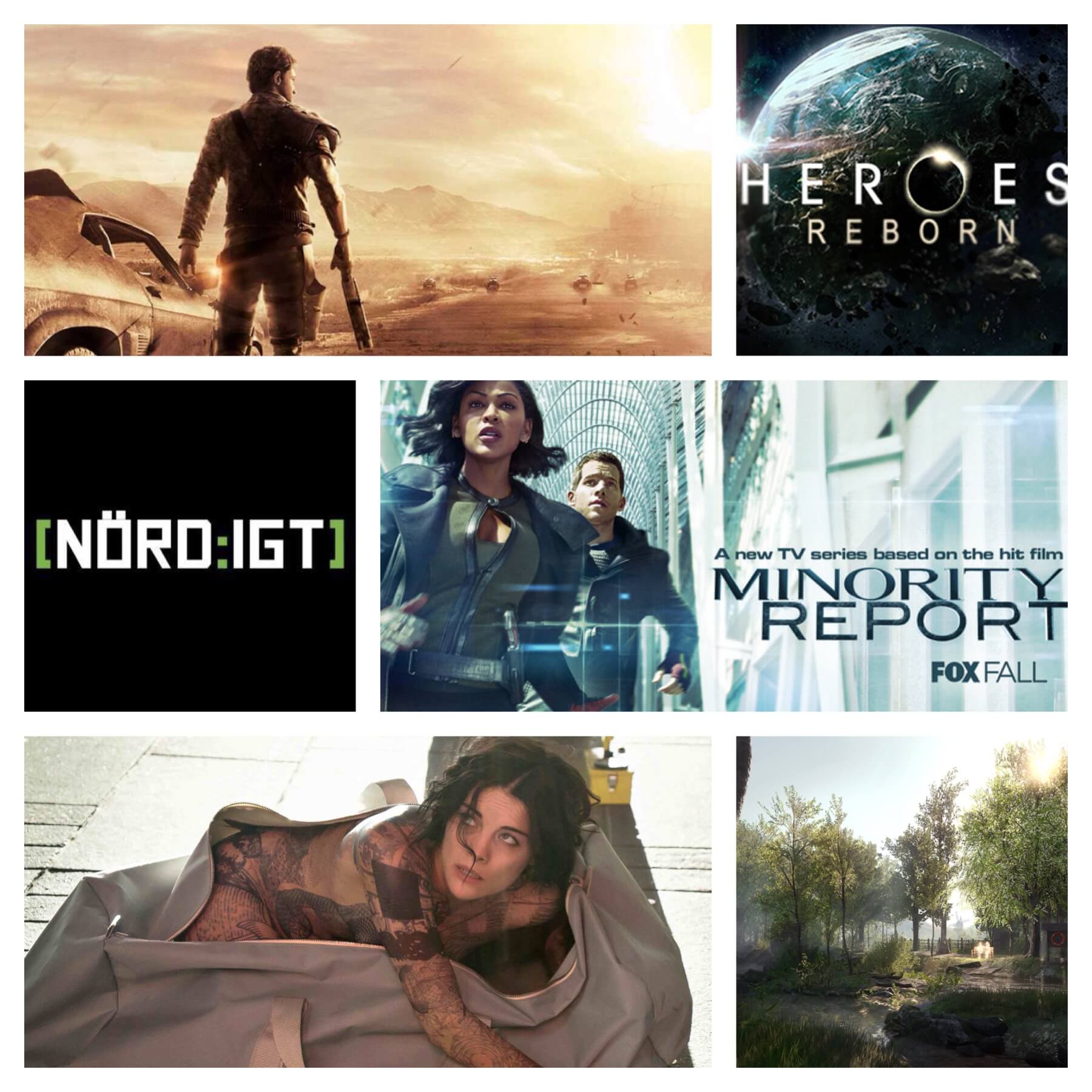 [NÖRD:IGT] är officiellt tillbaka efter sommaruppehållet! Vi rivstartar med att snacka TV-hösten 2015, och så blir det både indiespelsprat och recension av Avalanches Mad Max-spel.
Panelen i premiärepisoden består av Peter, Jonas, Niklas, Tove och Mats (som dyker in en bit efter halvtid), och först på agendan är Star Trek, som häromdagen fyllde 49 år. Niklas och Jonas pratar om sina förväntningar på den kommande filmen och siar om hur Trek kommer att firas under det stora 50-årsjubileet nästa år.
Vidare gör vi vad Peter och Niklas gjorde förra hösten, dvs. benar i vad som kommer att visas på den lilla duken under september och oktober. Bland annat pratar vi om de nya TV-serierna Blind Spot, Limitless, Supergirl och Heroes Reborn, och av någon anledning – också väldigt mycket om Wesley Snipes. Vi vänder även blicken mot serier som redan har ett par, eller i vissa fall många, säsonger på nacken, som säsong 3 av Agents of Shield, Doctor Who säsong 9 och Gotham säsong 2.
Efter paus byts Peter ut av Mats, och vi ägnar hela resterande avsnittet åt TV-spel. Först ut är Tove som – inte helt oväntat – spelat indiespel under sommaren: hon tipsar om iOS-versionen av Don't Starve och det PS4-exklusiva, brittiska spelet Everybody's Gone to the Rapture. Avslutningsvis pratar Mats sig varm om Mad Max, utvecklat av svenska studion Avalanche, som han är helt hooked på.
Tack & förlåt!
Puss Hej!
HÄR kan du lyssna på avsnittet via I LIKE RADIO.
HÄR kan du ladda ner det som mp3.
HÄR hittar du avsnittet via RSS