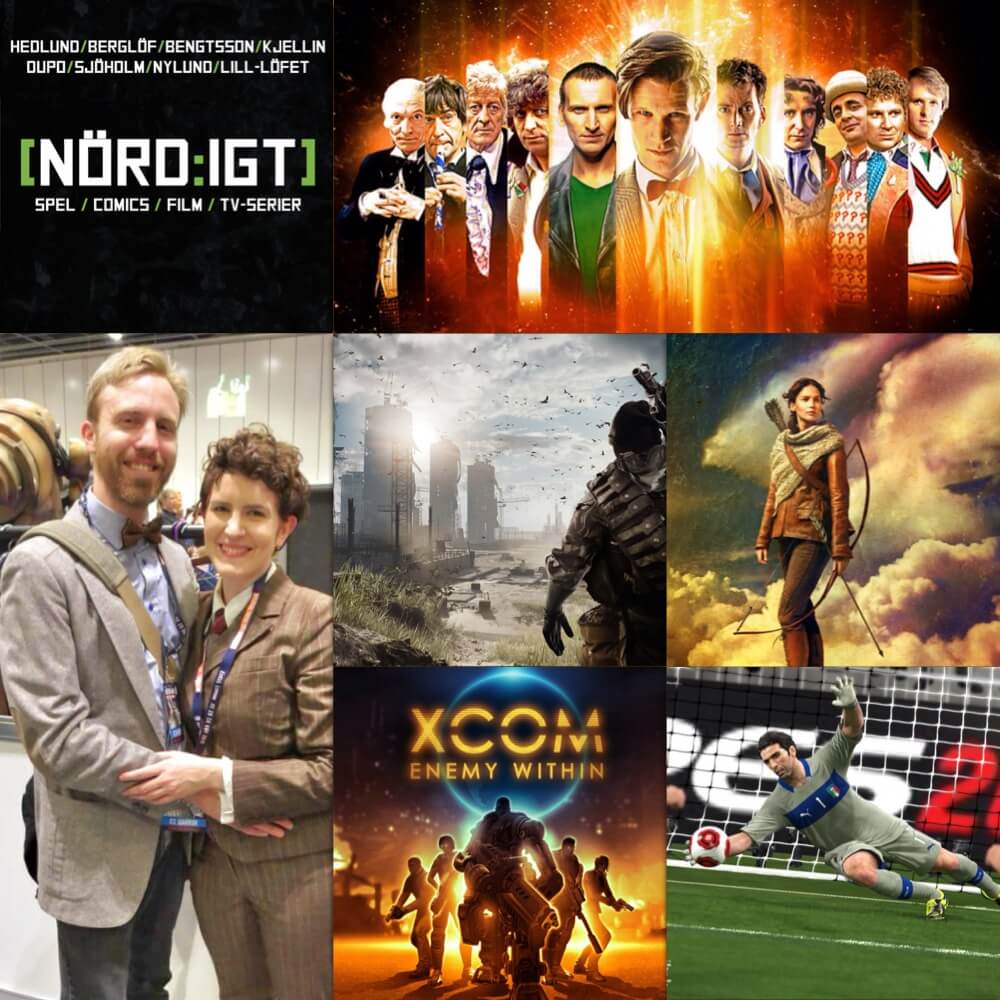 Man fyller bara 50 en gång. Sen att vi råkar synka EP50 med 50-årsjubileet av Doctor Who är bara en slump. ELLER?
Den här veckans show är speciell just på grund av Doktorns födelsedagsfirande. Och det är en lååång show. Doctor Who-bilderna vi pratar om i avsnittet hittar du här.
Men vi börjar showen med Speldelen där vi pratar om Battlefield 4, PES2014 och hyllar expansionen XCOM: Enemy Within och LEGO Marvel Super Heros.
Nylund får även chansen att förklara sin text om nextgen-konsolerna.
Efter det traskar vi in i Filmdelen där Kjellin pratar om casting kring nya Avengers och Hedlund recenserar The Hunger Games: Catching Fire.
OCH SEN blir det The Bengtsson & Nylund Show med Doctor Who för hela slanten. De pratas om London-besöket, specialavsnittet, Moffat-skalan och sammanfattar allt i känslor, ord och Whovian-eri!
Trevlig lyssning! Tack och förlåt!
Avsnittet kan du lyssna på här eller ladda ner det som mp3:

HÄR hittar du avsnittet via RSS