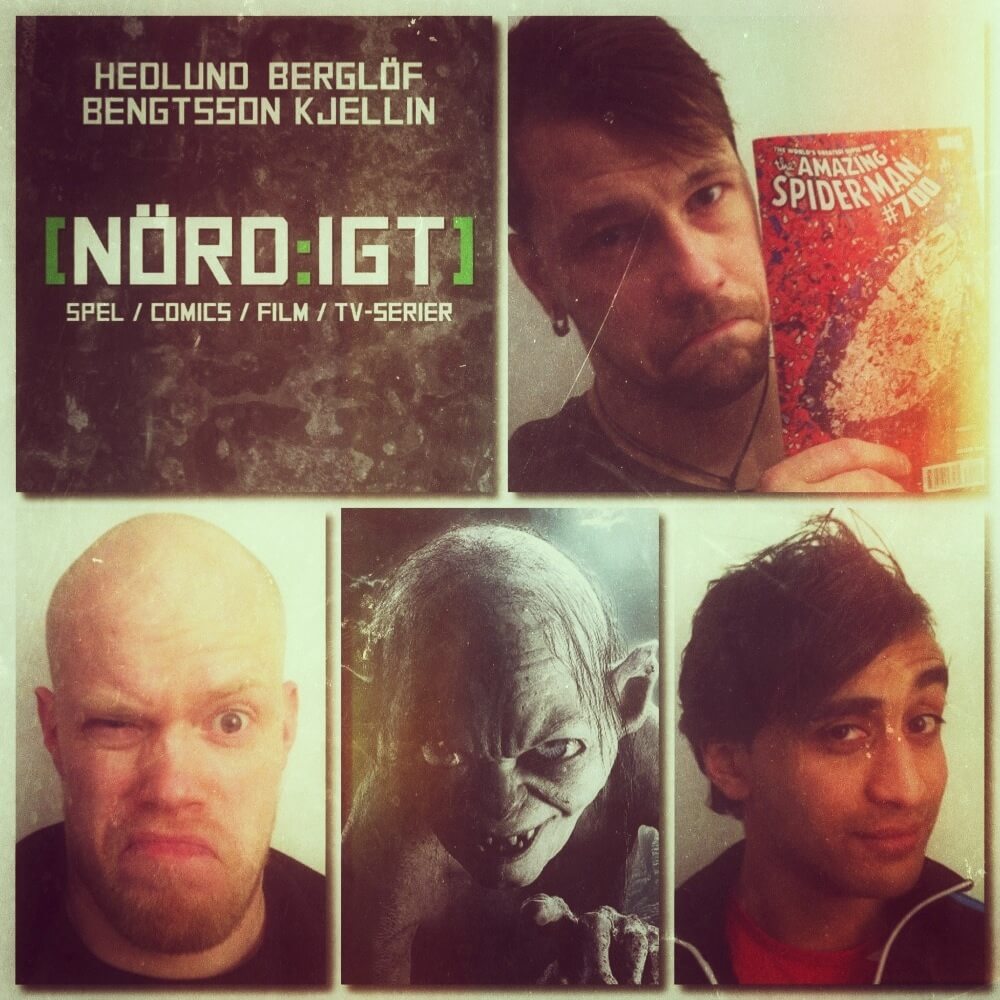 När Tove är borta sjunker IQ-nivån i vår podcast direkt med 12,4% (eller mer) och det är precis vad som hände denna vecka. Stackars Bengtsson åkte på akut magsjuka och ordinerades sängliggande och 235 mg Cumberbatch. Hon bör vara tillbaka nästa vecka.
Men trots det skapade Hedlund, Berglöf och Kjellin årets första show! Den här veckan listar vi de mest intressanta titlarna för spelåret 2013, vi jämför Bioshock 2 med ett halvbra samlag, vi får Peter Kjellins ocenserurade reaktion på det allra sista numret av The Amazing Spider-Man och vi recenserar The Hobbit. OBSERVERA att vår recension av THE HOBBIT ligger ALLRA SIST I SHOWEN eftersom vi SPOILAR SKITEN ut den, så vill du undvika den (p.g.a. att du inte sett filmen ännu) så kan du pausa när vi säger detta och komma tillbaka till EP08 en annan dag.
Sjukdom och 15 gorillor i kattungestorlek försökte stoppa oss, men här har du nörderi i podcastform igen. Tack för alla bra kommentarer inför showen!
Vill du göra en SIMON GRUNDBERG och remixa vår introlåt så ska du maila resultatet till podcast[a]nordigt.nu
Nerds, roll out!

HÄR kan du lyssna på avsnittet via I LIKE RADIO.
HÄR kan du ladda ner det som mp3.
HÄR hittar du avsnittet via RSS